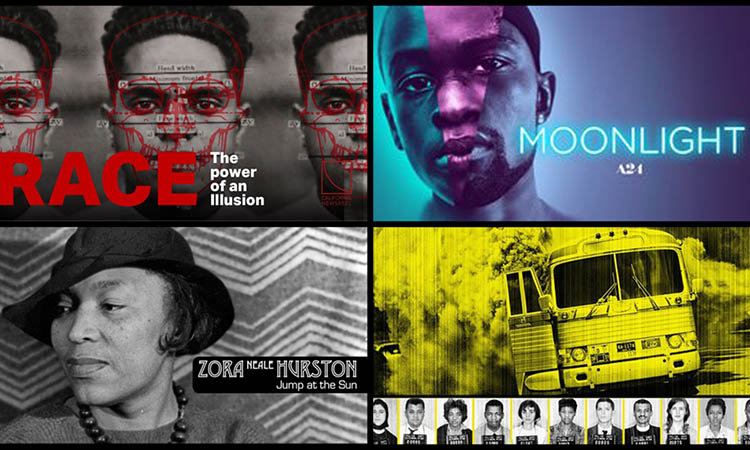 Ways to participate at UC Berkeley.
To borrow from our Division of Equity and Inclusion, this year's Black History Month is so much more than 28 days devoted to recognizing Black Americans' history, culture, and contributions to the United States. As a campus, we have work to do to transform our institution into a place where everyone experiences a true sense of belonging.
From the Centers for Educational Justice & Community Engagement to ASUC SUPERB to UC Office of the President to the Cal Alumni Association, UC Berkeley and the UC community are commemorating Black History Month in many ways; these are just a few. Also, events from across campus are still being added, check the Division of Equity and Inclusion Black History Month events web page for details.
Events, Lectures, & Performances
Feb. 10, Accidental Courtesy: Daryl Davis, Race & America. The Black Faculty & Staff Organization presents this Q&A followed by a movie screening with Daryl Davis. Event starts at 4:30 p.m. and is free; register by emailing: tyronewise@berkeley.edu
Feb. 15, Reaping What We Sow: A Conversation with Alice Walker. The Department of African American Studies is joined in conversation by celebrated novelist, poet, and activist Alice Walker who will reflect on freedom, Black feminism/womanism, and writing in community. Starts at noon; registration is required.
Feb. 18, Virtual Celebration of Cal Women's Basketball. The Cal Alumni Association (CAA) and Cal Athletics present their annual—and first virtual—Cal Women's Basketball Hoops Party. In addition to special guests and a trivia contest, the program spotlights a conversation between Cal Basketball and WNBA alumna Talia Caldwell '13 and Dr. Ty-Ron Douglas, Cal Athletics' first-ever Associate Athletic Director for Diversity, Equity, Inclusion and Belonging. Starts at 6 p.m.
Feb. 23, Choc'late Soldiers from the USA. The Black Faculty & Staff Organization presents a panel discussion following a movie screening. Event starts at 4:30 p.m. and is free; register by emailing: tyronewise@berkeley.edu
Feb. 25, Black Lives, Botany, and the Path to Colonization lecture. Drawing from the experience of co-curating the Black Botany exhibition in New York, Rashad Bell and Nuala Caomhánach will explore the complexities in creating an exhibition that elevates Black Excellence to de-centre Euro-American colonial scientific narratives. In seeking to share the ongoing erasure of Black Lives, Bell and Caomhánach consider the pathways to decolonizing botanical libraries, archives, and plant collections in the emergence of institutional resistance to change in an age of Climate Change, socio-economic challenges, and the expendability of Black experience. Sponsored by UC Botanical Garden. Starts at 10 a.m.
Feb. 25, Exclusive Virtual Concert and Q&A with D Smoke. Join multi-Grammy nominee and winner of the Netflix series Rhythm+Flow, D Smoke, to celebrate Black History Month. As a Black, Bilingual Rapper, Musician, and CEO, Smoke utilizes his lived experiences to create music and opportunities that bridge the cultural gaps seemingly present between Black and Brown communities, and the have and have-nots. Smoke earned two Grammy Award nominations (2021) for Best Rap Album, "Black Habits", and Best New Artist. D Smoke is part of the UC community as an alum of UCLA. Hosted by Black Staff & Faculty Organization (BSFO) and friends, this event is free and open to all who register. Starts at 7 p.m.
Feb. 26, Black Social Impact. Presented by Black Students in Public Policy, this lecture will cap a month-long speaker series sponsored in conjunction with the Goldman School of Public Policy. This event features Malcolm Johnson (JP Morgan Chase) and Ay'Anna Moody (Golden State Warriors) and will be moderated by Andre Chapman (MPP '22) and Lucas Seifu in partnership with Black Business Student Association (BBSA). This panel discussion will involve multiple accomplished Black professionals working in the field of social impact, which sits at the nexus of philanthropy, business, community engagement, and equity.
Explore More
The University Health Services African American Health Team presents a February month-long series of Black Lives Matter health and wellness lectures. This series is part of a UHS resource, Black Lives, Matter, comprising Counseling & Psychological Services (CAPS) and UHS staff committed to addressing anti-Blackness, and other forms of systemic oppression, racism, and discrimination.
The 400 Years of Resistance to Slavery and Injustice initiative, created to mark the 400th anniversary of the forced arrival of enslaved Africans in the English colonies, provides learning opportunities through events, videos, and other resources. Delve into this history, understand the continuing impact of slavery and oppression, and explore the extraordinary struggles for freedom and justice continuously fought by African Americans.
Division of Equity and Inclusion offers a host of resources to commemorate Black History Month, including links to campus conversations, documentaries, and videos.
Cal Alumni Association offers an informative article about "How to Make Black Lives Matter at Berkeley," featuring several Berkeley faculty, staff, and students, and alumni.
Department of African American Studies presents Critical Conversations for spring 2021, featuring A Conversation with Alice Walker (Feb. 15), Black Feminism and the Sonic Archive (Feb. 22), and others in March. You must register at the Department of African American Studies website to attend. 
Center for Educational Partnerships celebrates Black History Month by sharing cultural events from across the country.
Berkeley Library offers articles, stories, and more for education, research, or sharing.
How to Get Involved
The Division of Equity and Inclusion staff encourage you to deepen your knowledge and be inspired to action through events hosted this month by campus organizations including:
African American Student Development

, an academic, social-emotional, professional development, community and cultural support center for students of African/Black Ancestry at Berkeley;

Department of African American Studies

, an intellectual community committed to producing, refining and advancing knowledge of Black people in the United States, the Caribbean, Latin America, Europe and Africa;

Othering & Belonging Institute

, which brings together researchers, organizers, stakeholders, communicators, and policymakers to identify and eliminate the barriers to an inclusive, just, and sustainable society in order to create transformative change;

Black Staff & Faculty Organization

, which works to create a climate which is conducive to the well-being and professional development aspirations of Black staff, faculty, and students;

Black Recruitment & Retention Center

, a student initiated and entirely student-run organization that seeks to serve the community by recognizing the struggle of Black students pursuing higher education, assessing their needs, and providing resources that will support academic, professional, and personal development;

Black Student Union

, a student-led organization that cultivates an intersectional framework for all levels of Black consciousness to foster Black liberation through political activism, community building, and leadership development;

and other

Black organizations

at Berkeley.
If you're searching for ideas on how to engage with the community, check out the Berkeley Life Discovering Black@Cal post, too, with stories about survival and triumph by Black students at Berkeley.