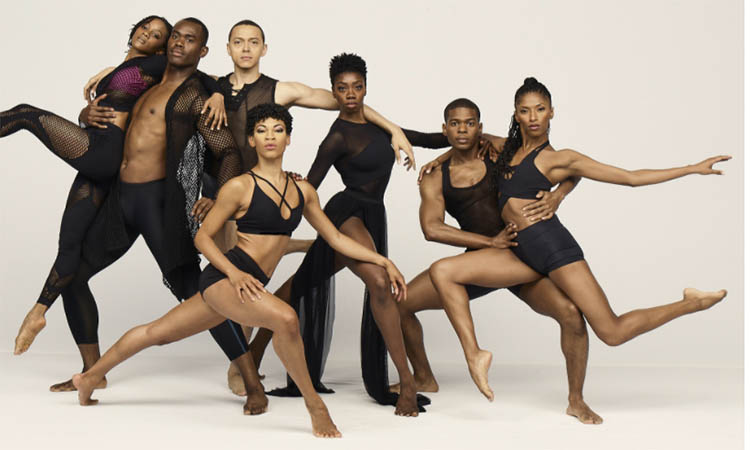 Fun Activities for Spring 2021 (and Beyond!).
While most classrooms and indoor spaces at UC Berkeley remain closed due to the pandemic, there's still plenty of ways to get involved in the Golden Bear community. From joining an online fitness class to participating in workshops and live streams, this spring semester offers many opportunities for students to find some fun.
Follow along as I share just a few of the many activities our university has to offer. And follow the Cal Events calendar so you don't miss anything.
Stream Cal Performances
Cal Performances' Spring 2021 series features twelve live-streamed performances, all of which can be viewed for three months following their debut. Premiering on select Thursday evenings from Feb. 25 to June 10, the performances will feature full-length music and dance video streams. Students pay only $5 per performance! (Check out the entire Cal Performances season here.)
And, be quick: On Feb. 10, Cal Performances will be offering a free talk about Disinformation with Tristan Harris, who was featured in the documentary "The Social Dilemma," and Graduate School of Journalism Dean Geeta Anand.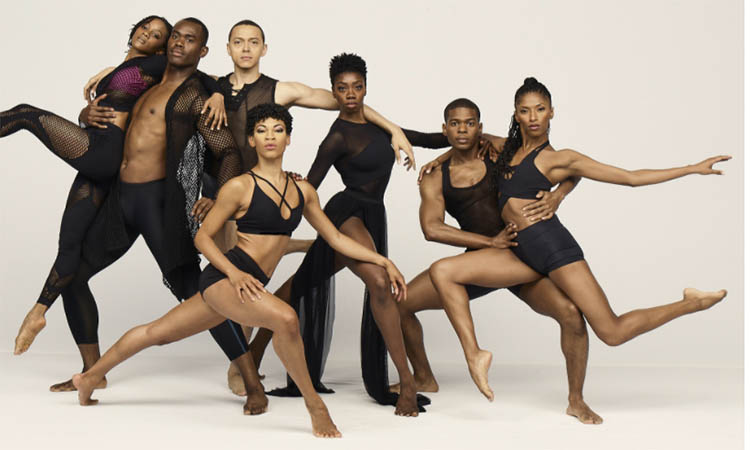 Alvin Ailey American Dance Theater will be streamed live on June 10. Courtesy of Cal Performances.
Berkeley Rec Sports & Aquatics Center
The Recreational Sports Facility remains closed but the Rec Sports team has plenty of resources to keep us active.
Rec Sports Online offers a large collection of free resources, virtual classes, and online videos. Everything from one-on-one coaching and fitness consultations to self-guided outdoor adventures and sports trivia night is available to students.
During the week, students can attend any of a dozen live virtual classes including yoga, mat pilates, cardio and core, Zumba, upper body blast, and dance jam. For those looking to relax, there are even links to stream films and TV shows for free.
The UC Aquatics Center at the Berkeley Marina is also open weekends for complimentary kayak and stand up paddleboard rentals on a reservation model to currently enrolled UC Berkeley students. Uses are limited to 2-1/2 total hours, from check-in to check out. Participants will need to show a copy of their reservation and daily symptom screener.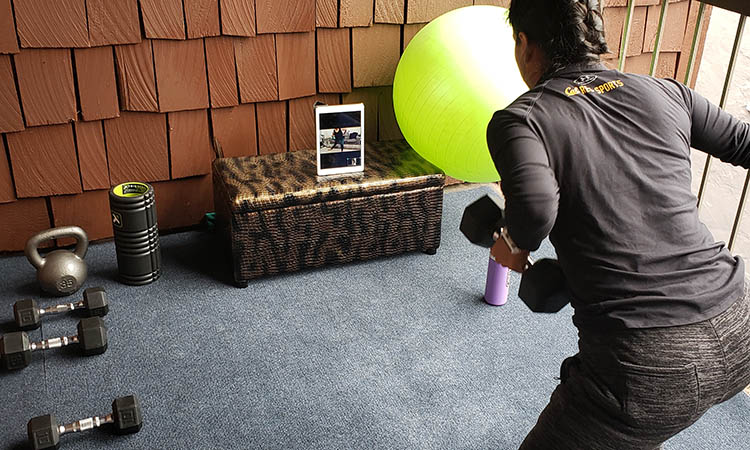 Rec Sports Online personal trainer Karina Polanco-Jimenez
Virtual Science Series
Brought to you by Science at Cal, and Berkeley Lab's Government & Community Relations Office, Midday Science Cafe is a new virtual series that highlights compelling and complementary scientific research from both institutions. Upcoming is a Feb. 18 event about Midday Science Cafe on Dark Energy. You can register on the webpage. And check out the on-demand video series "Chatting in Place," featuring Berkeley scientists.
Explore Berkeley Art Museum/Pacific Film Archive
As the visual arts center at UC Berkeley, BAMPFA is still bringing its rich artistic resources and experiences to students despite the pandemic. The website provides a full lineup of the ongoing online exhibitions and provides links for dozens of past and upcoming live-streamed performances, discussions, creative workshops.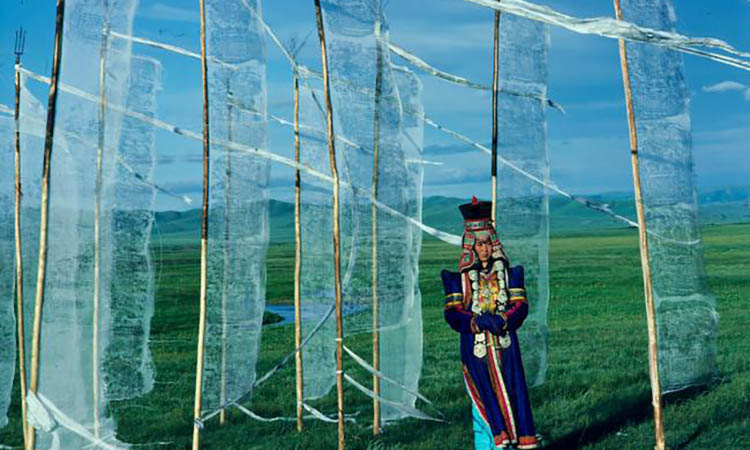 Johanna d'Arc of Mongolia, from East Meets West: Films of Ulrike Ottinger, courtesy of BAMPFA
Be sure to check out upcoming workshops and discussions centered around the art of quilt-making. If you've already binged on Netflix and Hulu, take a look at the BAMPFA streaming film series, including East Meets West: Films of Ulrike Ottinger. BAMPFA also is featuring a series of performances, including music producer Dax Pierson (Feb. 26), and don't forget to check out the extensive CineFiles collection, featuring a Black History Month spotlight for February, Japanese Cinema, Georgian Cinema, and Immigration on Film.
All events are free but require registration.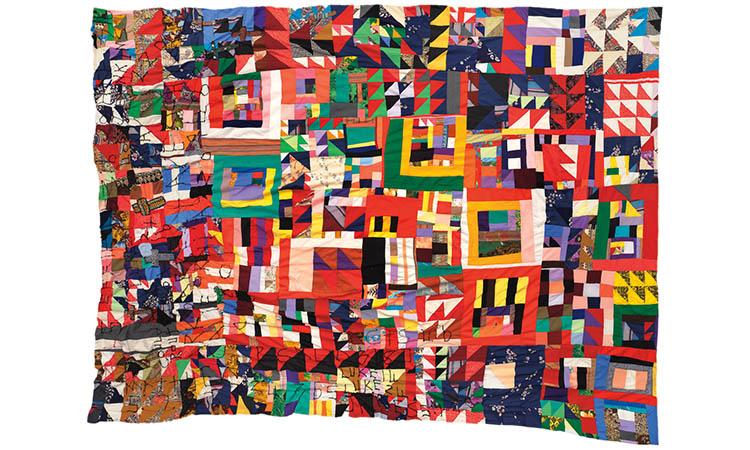 Rosie Lee Tompkins: Untitled, c. 2002; cotton; 104 x 145 in.; BAMPFA, Bequest of the Eli Leon Living Trust. Reproduced courtesy of the Estate of Effie Mae Howard.
Virtual Botanical Garden
If you live on campus or nearby, you can visit the Botanical Gardens in person (please check the website first to see about COVID-19 precautions). Sign up for Zoom workshops, including a visit to artist studio's, a talk on rainforests, a lecture on the science of coffee, a photography workshop, and perfume-making. Botanical experts are holding lectures and you can explore how-to educational resources, including sharing a chai recipe.
Digging Anthropology at Phoebe Hearst
While the Phoebe A. Hearst Museum of Anthropology gallery is temporarily closed, the Museum is offering free online events, including an upcoming talk on "Brutish Museums" by author Dan Hicks and Basketry and Plant Use in Ancient Japan. (And I'll add that you can find many opportunities to get involved at Phoebe Hearst here.)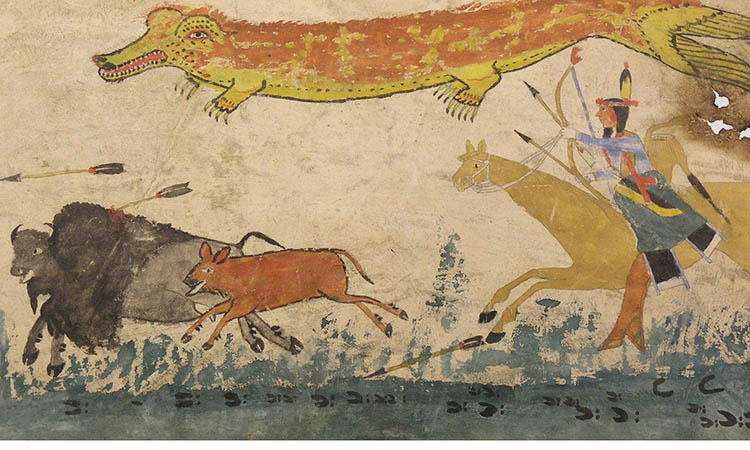 Illustration from the "Sinday" tales painted by Kiowa artist Silver Horn, or Haungooah, and collected by by Gen. Hugh L. Scott; Cat. No. 2-4922, courtesy of Phoebe A. Hearst Museum of Anthropology
Take an Art Studio Class
Check out inexpensive and varied classes at Berkeley Art Studio. Explore their classes to find team-building for your student groups, free craft project ideas, and more.
Just for Graduate Students
Are you a graduate student? Then, follow the Grad Division Facebook, Grad Div Instagram, and Grad Div Twitter for updates and information within the community.
Take the Cal Trivia Quiz
Think you're an expert of all things Cal? If so, then try your luck at the Cal Trivia quiz offered by the UC Berkeley Library. Use the quiz for research or just to satisfy your curiosity about UC Berkeley's history, traditions, and communities.
Making Connections
We have merely scratched the surface for available resources and opportunities for connecting at Cal.
How about checking out my two favorite Golden Bear community building websites, CAL Link and Berkeley Connect.
CAL Link is the online central hub for registered student organizations at Berkeley, including clubs, fraternities & sororities, and student government.
While Cal Link might be the place to find an extracurricular community, Berkeley Connect is for those seeking an intellectual community. The program provides students with a personal graduate student mentor, introduces them to other students who share academic interests, and helps build relationships with professors and alumni.
Stay tuned because next month we're featuring another post with more ways to find clubs, organizations, and connections this spring!
As a first-year graduate student who began at UC Berkeley during a pandemic, the resources listed above helped immensely. So, take advantage of them and make our Golden Bear community even stronger! Maybe, I'll see you around.
Mathew Miranda is a first-year graduate student at the School of Journalism.