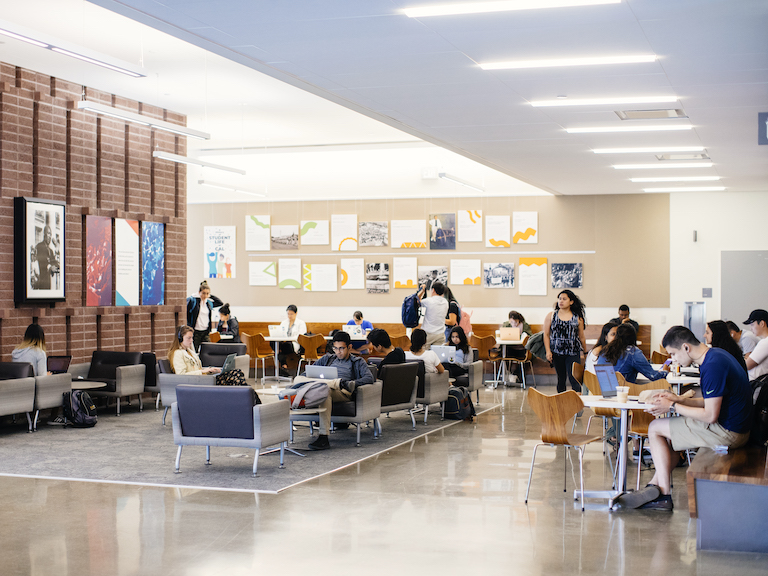 Advice From Experienced Berkeley Students
The pandemic started as one week and then turned into three remote semesters. Now we are going back to our first in-person semester in over a year. While this was a tumultuous journey for students, staff, and administration, I know I am ready to get back to campus and so are many other students. However, some of us may have not stepped foot on campus or learned quirks and tips that can help us thrive at Berkeley.
We surveyed Berkeley students and collected some of their top tips for the return to campus – whether it be how to navigate Berkeley's unique social environment or how to study in a space other than your bedroom. Here is a rundown of what they had to say.
Engage Outside the Classroom
"Finding a small group (academic club, extracurricular activity…) makes a big difference at a large university."
– Matthew G., First Year Graduate Student
"I want to meet A LOT of new people and get involved in spaces on campus: student clubs in the performing arts, maybe the student government, and I'm really excited to go to my first football game!"
– Yuetong Z., Junior Transfer
As a senior at Berkeley, I have learned that clubs here are known for their tight knit communities. At such a large school, it's easy to feel lost. However, the great thing about a large school is that there are communities for everything. Extracurriculars range from consulting to community service clubs. Not only can they be a great way to explore your interests but they can also be  a great way to make friends with people who have the same passions as you do.
Find Ways to Make Friends
"I am most looking forward to seeing my friends that I've made during COVID-19 and pre-COVID-19 in person. I'm ready to go out and socialize again. My strategy is gaining more confidence and being more open and less shy when I want to speak to somebody. I would encourage other students to just be themselves and do their best, no pressure. Just speaking up once could form a friendship that lasts for a lifetime."
– Selena C., Senior
"There's not much of a strategy when it comes to finding friends in person I think. My best bet would probably be to try to make a study group in my discussion sections or find a classmate's social media after lectures to contact them through there. I'm probably most excited to make memories at the food hubs like Telegraph! I'm also really excited to find and join an art club and meet some upperclassmen I know in the professional frats." 
– Gabrielle N., Sophomore
Coming to Berkeley for the first time can be daunting but something that helped me when I first got here was reminding myself that everyone was in the same boat as me. People are also less intimidating than you think. I have personally made friends through study groups – trust me, the stress of being a college student is enough of a bond to get started! Also, don't be afraid to shoot your shot through social media to make friends. People are going to be receptive, especially after a pandemic that made building new relationships difficult.
Study Consistently and Connect with Classmates
"Ask about homework groups."
– Jiazhen T., Second Year Graduate Student
"Attend classes and discussion/lab!"
– Lisa Y., Junior
These tips may seem pretty simple, but it is important to remember that Berkeley is known for its academic rigor. Studying for an in-person semester will look different than studying for a remote semester. Trust me, it is easy to skip lectures and fall behind at such a large school. Study groups can help hold you accountable and are also a great way to make friends. You may be more committed to your coursework if you are worried about not letting your study buddies down.
Take the Time to Explore and Enjoy Campus
"I definitely would suggest everyone to check out the CNR (College of Natural Resources)/West part of campus as it's really pretty and sometimes quieter!" 
– Hannah C., Senior
"I love football games, events for my pre-law frat, studying in Doe, running on campus, and just hanging out on the Glade."
– Alicia F., Junior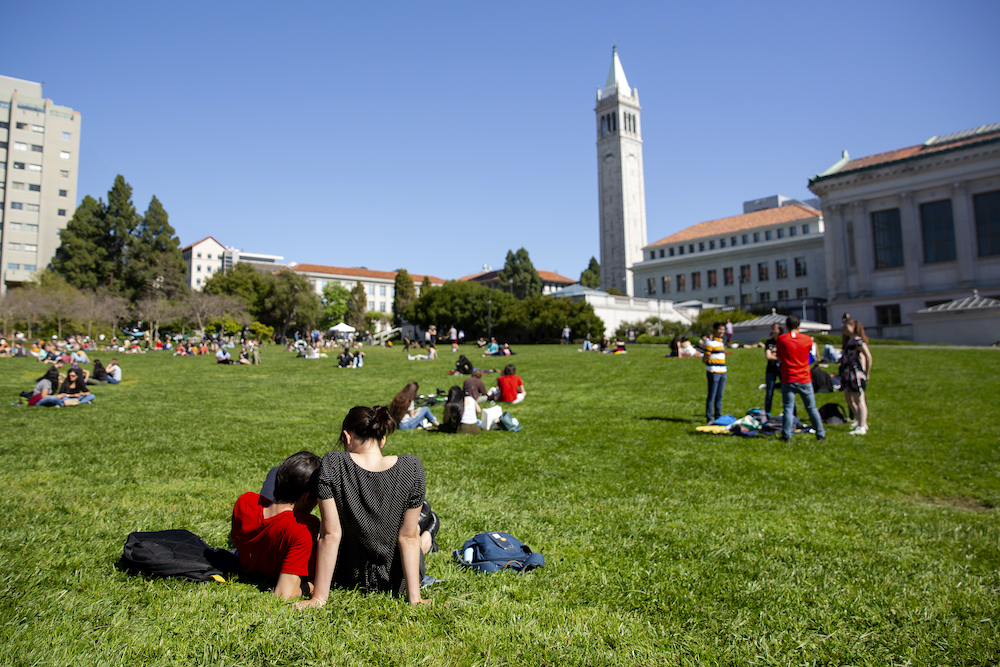 The best thing about Berkeley, in my opinion, is the large campus. There are so many hidden gems. Whether you hang out at Memorial Glade, or explore lesser-known areas like the music library, there are so many places to go. The College of Natural Resources has a grassy area in front of it which you can lay on. You'll know you are there because there is this huge red statue in the middle of the grass. This area is perfect for a less crowded, serene environment. I will definitely be going to the College of Natural Resources on northside this fall and I hope to find some of you there.
While you may have nerves about coming back to Berkeley, or stepping foot on campus for the first time, hopefully these tips can relieve some of that stress. Also, don't forget there are also others who are just as nervous as you are. Soon these nerves will be excitement about the college experience. See you in the fall!
Dixie Valle is a senior at Berkeley majoring in Political Science.