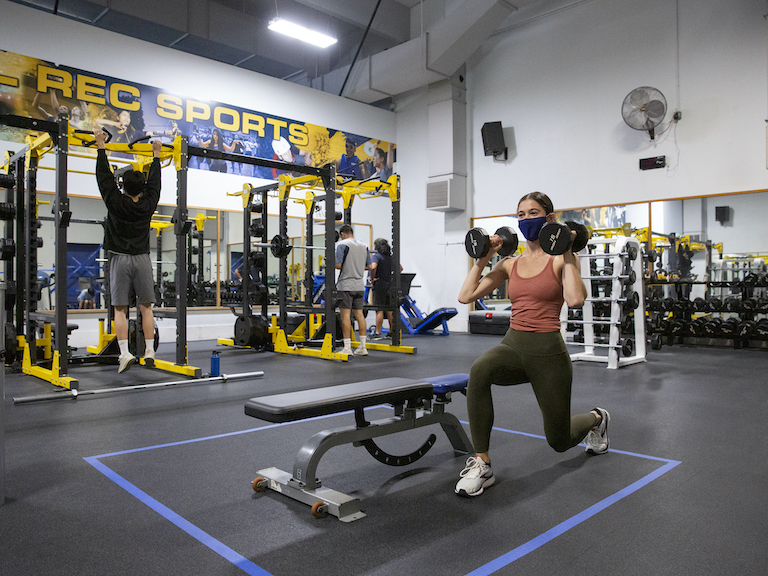 RSF reopens for students: Here's what it's like working out in person at the Recreational Sports Facility (RSF) right now.
Have you been waiting for the Recreational Sports Facility (RSF) to reopen? The wait is over! After more than a year of being closed, the RSF reopened for students. However, given current public health guidance related to the pandemic, it may not be the same RSF experience you remember. No need to worry because we're here to break down everything for you so you'll know what to expect when you get there. 
Step 1: Make A Reservation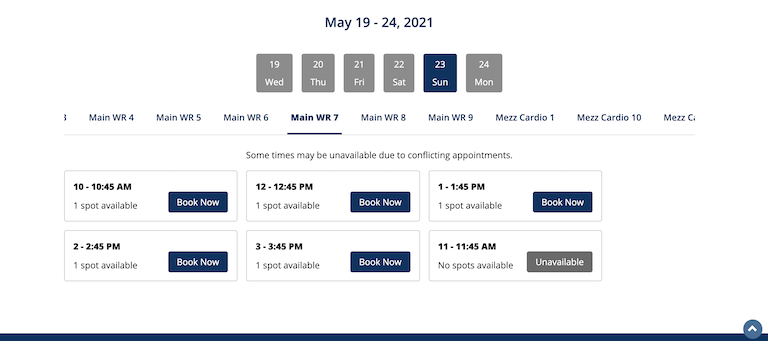 The first step is to make a reservation, which can be made at the Rec Sports Online Store. Available spaces that can be reserved include the annex weight room, main weight room, atrium cardio, mezzanine cardio, ADA adaptive cardio for students with disabilities, and group exercise classes. Each booking is for 45 minutes and can be reserved up to five days in advance. Speaking from experience, make sure to place a reservation early because the weight areas tend to book up quickly.
Step 2: Wait In Line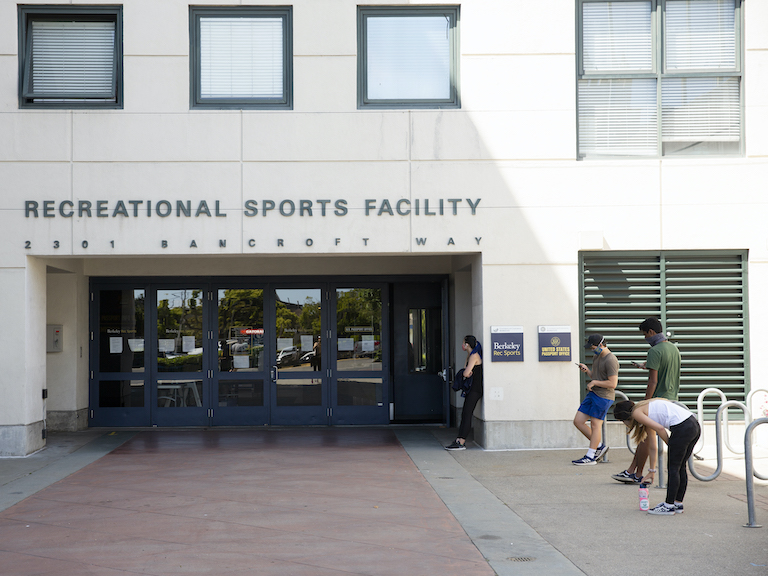 If possible, make sure to arrive a few minutes before your scheduled time because there's usually a line to get inside. While you're in line the staff will check that you're able to enter. Also, I recommend biking or walking to the RSF as it's sometimes a struggle to find parking.
Step 3: Get Checked In
To get inside the facility, you will need to display your Cal 1 Card and compliance with campus requirements including the daily symptom screener and a green Campus Access Badge. The easiest way to show these two requirements are through the UC Berkeley Mobile App, which can be downloaded on the Apple Store and Google Play Store. The testing badge is also available through the eTang Portal, but you'll likely find easier access with the app. Remember that to have a green Campus Access Badge you must either be fully vaccinated or have been recently tested. And, of course, don't forget to wear your mask!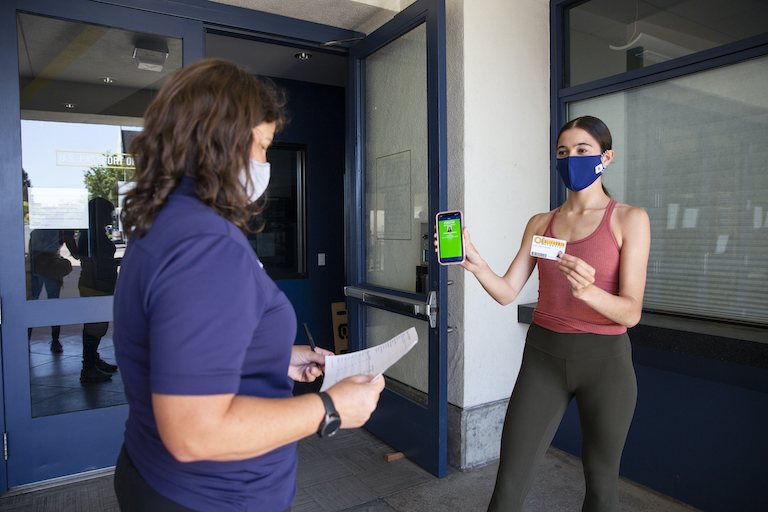 Step 4: Get Your Workout On
Weight Room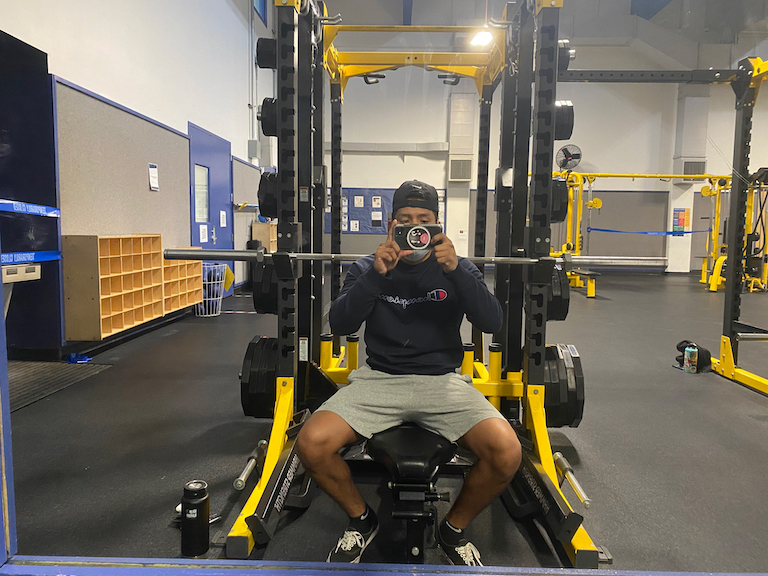 Now that you've made it inside, it's time to work out! As seen above, my favorite areas in the RSF are the main weight and annex weight room. Lately, I've been enjoying benching and squatting on these great power racks! Physical distancing cues will be marked around so make sure to abide by them.
Cardio Machines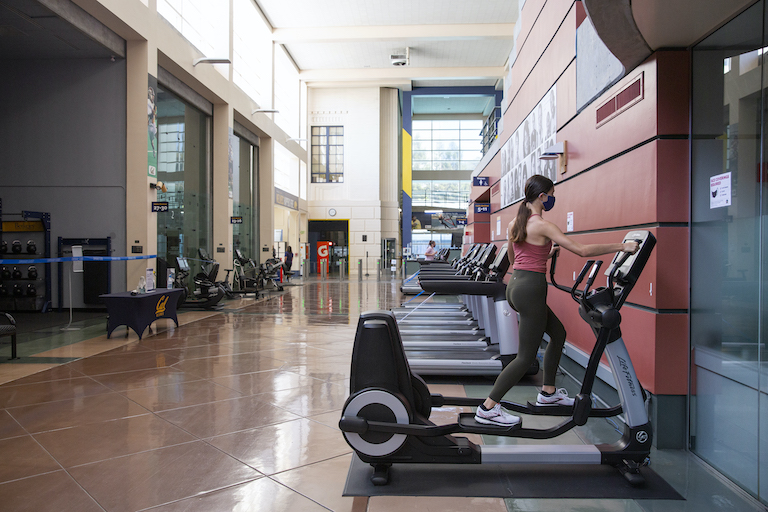 For those of you who enjoy getting your heart racing, the cardio machines are the way to go. There are treadmills, bikes, stair masters, and even rowing machines! Some equipment has been reduced to help with physical distancing and those will either be unplugged or clearly marked as unavailable.
Group Exercise Classes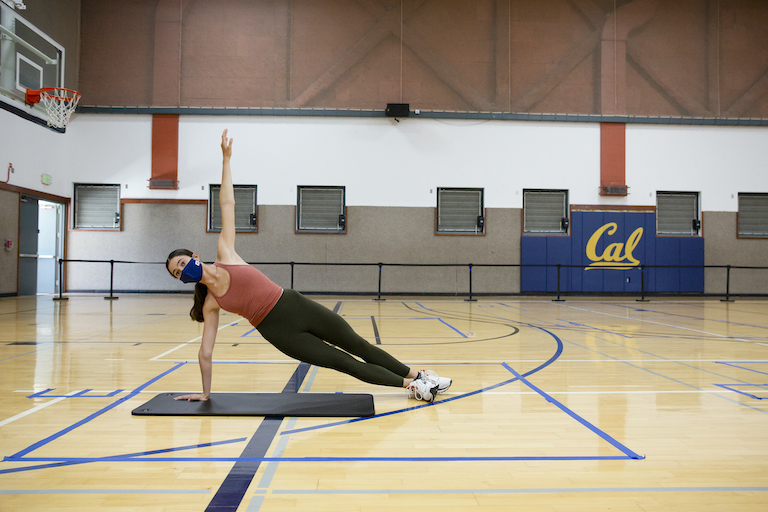 Interested in refreshing and revitalizing with one of the group exercise classes? Try yoga, mindful strength, or pilates core to center your mind and strengthen your body. Beginners and all fitness levels are welcome. But please remember to bring your own exercise mat, towel, water bottle, and remember to social distance throughout the class!
Step 5: Clean Up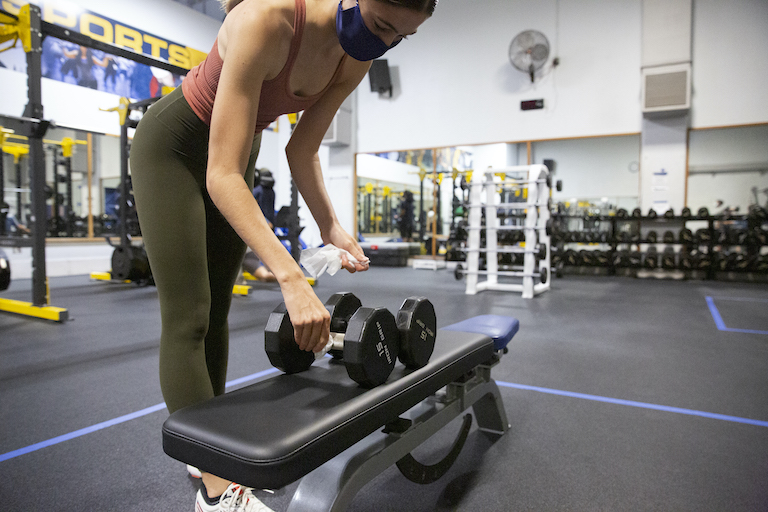 As your 45-minute booking begins to wind down, don't forget the most important part of your reservation agreement: Wipe down everything you touched! Disinfecting wipes are available throughout the facility for you to use on exercise equipment before and after you use it. Wiping down your equipment can go a long way toward helping the staff who are maintaining the RSF during these new open hours. Students are also encouraged to use hand sanitizer frequently during their reservation and before leaving.
Getting excited? Great! Make your reservation today and enjoy our university's beautiful recreational facilities. These have been trying times and I have to say it felt really good (almost normal!) to get back to the RSF for a workout. Hope to see you soon, lifting dumbbells, practicing yoga, or running hard on the treadmill!
Mathew Miranda is a first-year graduate student at the School of Journalism.
Editor's note: Extra thank you to undergraduate student Hannah Theodore, and graduate student and Berkeley Life writer Mathew Miranda, for modeling their experiences at the RSF.