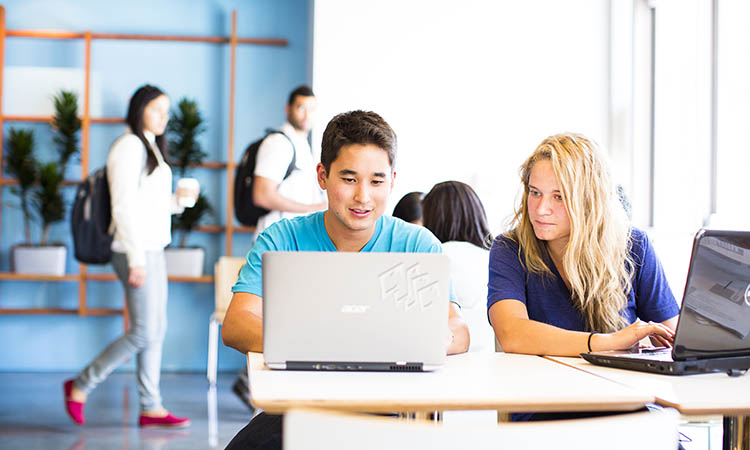 What to do when…you need academic help
Whether you've caught a cold and fell behind on assignments or just walked out of a lecture wondering if your professor was speaking about the course material in a different language: We've all been there.
Fortunately for all of us students, UC Berkeley offers a lot of resources to help you get back on track.
First things first: Talk to your GSI and/or professor
You can't get an extension if you never ask for one.
It's normal to be shy about asking for help or extra time, and sometimes students are hesitant to reach out to their professors because they're intimidated by their instructors' accomplishments. But at the end of the day, they're just people. And, most of them are people who want to see you succeed.
Email them for an appointment or go to their office hours and let them know what's going on. Professors and GSI's tend to be very understanding and willing to help struggling students understand the material.
Although it can be intimidating sometimes, remember this: the worst that can happen is they say no. And if they do, you still have the SLC.
Go to the Student Learning Center
The SLC offers students free drop-in and tutoring appointments, workshops, group study sessions, academic coaching and seminars. Academic support varies by subject.
On the website, you can click programs, find the subject you need help with, and find the resources, courses, and support the SLC provides. Make appointments online or stop by during the drop-in hours for your subject.
Check out the SLC website
Under programs, click Strategic Learning Program, then click resources. There you will find plenty of tips and strategies for studying, tackling procrastination, taking better notes, and test taking skills. The site also has a downloadable weekly and semester calendar that you can print out to manage your time and studying.
Residential tutoring
For students living in university residential housing, there are academic centers located in Units 1, 2, and 3, Clark Kerr, Martinez Commons, and Hillside Building 7. You can find drop-in hours and subjects here.
Academic centers offer drop-in tutoring, midterm/exam review sessions, and extended drop-in support during RRR week and final review sessions.
Some final tips
Tutoring is great, and it can be even more helpful if you have have some pre-established healthy habits.
If you don't already, at the start of the semester input all of you classes and their locations into your calendar. This can save you a lot of confusion your first few weeks and get you started on the right track.
Google calendar also allows you to make separate calendars. You can make a calendar of all your professors' office hours and locations ahead of time that you can hide and open later in the semester when you find yourself in need of some extra help. That way, you don't have to dig up the syllabus you may have already lost and waste valuable time looking for it later in the semester.
A lot of students also find it very useful to schedule their study sessions for the week as if they were a course and are firm about only studying during those times. If you know what assignments you need to get done that week, be sure to include exactly what you want to get done each study session. When the time comes to study, you can just get to it!
Sometimes these college years can feel like a marathon, especially when you fall super-behind on your assignments. Don't expect to get all that work done in one sprint. Try not to overload yourself and make sure to take restful breaks in between. We won't always be students, so while we are, we have to make sure we take care of ourselves and make the best out of our time here.
Katie Camacho enrolled as a fall transfer student studying comparative literature.