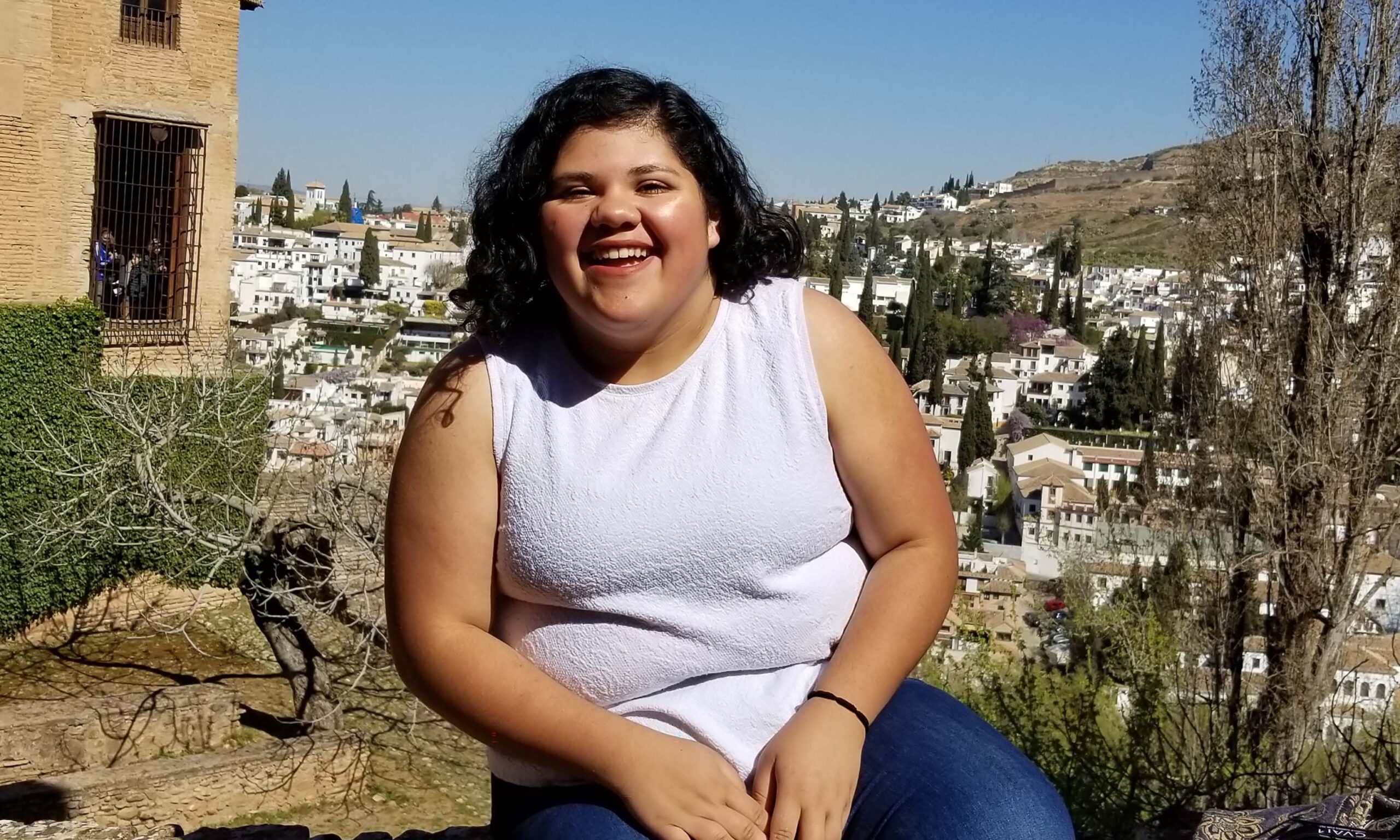 Through the ASUC President's Eyes.
Before Victoria Vera started her campaign in March 2020, she did not expect to become president of the ASUC (Associated Students of the University of California).
As a political science major taking seventeen credits and doing work-study, she was enjoying being an RA and studying at her favorite spots like the HardGrove Music Library and Free Speech Movement cafe (or drinking Thai tea boba!).
But led by her greater vision to uplift underrepresented voices, she knew there was a more direct way she could be representing her community. Now Victoria is the first Latinx woman serving as ASUC president and represents over 30,000 undergraduate students at Berkeley.
Leading for change
A huge part of Victoria's success was her desire to make the ASUC inclusive. She received support from community groups who saw a need to seek representation for their needs and voices.
Victoria realized that the campaign was larger than just herself: "It was about representing these groups that so long have been silenced and haven't seen ASUC as a viable avenue for their advocacy. I wanted to change that narrative."
Responsibilities of an ASUC president
Victoria centered her campaign around three core platforms: accountability, accessibility, and affordability.
One of her main responsibilities is holding herself and campus administrators accountable: "I want [students] to know that the ASUC is for them to mold and shape. Though we hold power as officials, we are supposed to be accountable to the student body." To her, being ASUC president means being a listener, communicating how students are feeling and acting on those insights. 
This academic year, Victoria and her teams are working hard to address issues that are important to UC Berkeley students. They are part of the efforts to roll out COVID-19 responses and plan Basic Needs programming, and are finding ways to address structural issues and uplift marginalized communities. This includes streamlining the process for reporting hate crimes and tackling the gender disparity in leadership positions. Victoria says there are "a lot more moving pieces," but her primary focus remains on student needs. 
The president's recommended resources
Victoria likes to remind people that ASUC was created and designed for students. She highlighted some of the most important resources they provide:
The Student's Advocate's Office

– free and confidential representation, help, and advice for students or student groups involved in a dispute with the university. 

The ASUC Commissions

– seven committees that provide campus resources and serve as points of contact for their specific domain.

ASUC Student Organization funding

– necessary information and FAQs about funding your student organization.
Anyone can get involved
If you are passionate about making campus life better for your fellow students and have ideas about how to handle student issues, now is the time to get involved!
The ASUC is looking for members who care about their community and recognize that change happens at every level. The quickest way to join the ASUC is by applying for associate positions in senate offices and applying for internships in different offices and commissions. In addition to making a difference on campus,  you're rewarded with invaluable skills that will follow you long after you graduate.
You can gain interpersonal skills, public speaking skills, project management experience, financial wellness information, and more!
Elda Pere is an author and Jack Kent Cooke scholar studying Data Science at UC Berkeley.