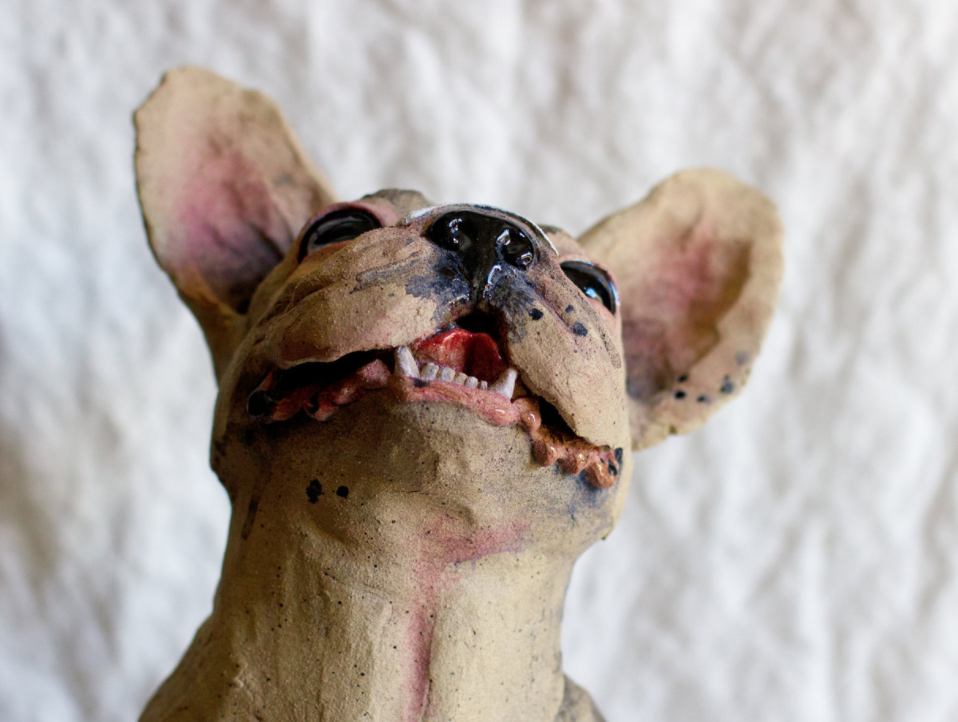 Ever wonder about Berkeley's Art Studio classes?
The Berkeley Art Studio is home to a wide range of amazing classes—–everything from screenprinting to graphic design. Cal was the first place I signed up for a real pottery class after a short stint practicing on a friend's wheel, and it was the perfect environment for me to learn something new and have fun outside of academia.
The logistics
If you're anything like me, then you know how hard it is to strike that ubiquitous balance between schoolwork and relaxation. It's difficult for us to make time for our hobbies, which is why the art studio is such an amazing resource for us on campus. Although the studio offers classes for a range of artistic mediums, I specifically chose pottery because I knew I could speak to its excellence from firsthand experience. And there are some logistical bonuses, too: if you're a student, the cost of an eight-week class is reduced. Compared to the prices of pottery classes at studios all over the Bay Area, that's about half of what you'd pay, if not less. Between this reduced cost and the convenient location (the studio is right on campus), it's hard to beat.
Meet the Teacher: Vanessa Di Tullio
But it's not the affordable pricing and ideal location that make this pottery class a story, this article was inspired by the studio's wonderful faculty. When I took pottery for beginners during the final round of classes in 2021, I was lucky enough to learn from Vanessa Di Tullio, a bubbly, quirky, humorous teacher who loves animals. Vanessa knows how to make clay less intimidating. In case you didn't know, pottery is not necessarily the easiest craft out there. If your clay is "off-center," it's almost impossible to achieve anything, and you'll end up with a misshapen mass that's either very close to flying off the wheel, or so full of air bubbles it collapses, or so coarse from being overworked you just have to scrap it and start over again. At least once per class, I had to peer around the room and make sure everyone else's projects looked as deformed and sad as mine.
Knowing all this, I wanted to speak with Vanessa and hear about how she came to love this difficult craft. Here's our conversation.
Tell us a little bit about your experience working at the studio: how long you've been there, how it's changed over the years, what you like about it, etc.
In 2012, I graduated with my BFA in Ceramics from California College of the Arts. One of my professors there was also the ceramics technician at the Berkeley Art Studio and they wanted to hire me as a sculpting instructor that year. I was hired and a few months later my supervisor found out that I could teach pottery so I was given more classes to teach. Then the studio needed a temporary ceramics technician so I enjoyed that for a while until they needed someone permanently. So I applied for the job and became one of the lead ceramics technicians and instructors. That was 9 years ago. The studio has changed a lot since I first started with studio equipment upgrades, new staff and a major increase in studio members and the need for more ceramics offerings. For me, the studio has a lot to offer. My job can be a little bit of everything: some admin work, some teaching, repairs and maintenance, and some problem solving, so it's never boring. But being involved in a community like the Art Studio is probably the best part. 
When was the moment you realized you wanted to pursue a career in pottery? Or did the career part come later?
So I am actually a sculptor and don't view myself as a potter but I do enjoy pottery and teaching it. I've always loved creating art and attended an Art's Academy for high school but had plans to become a veterinarian. The summer after graduation I took a job at a vet clinic and quickly learned that it wasn't for me. So I had no plan at that point and took some community college classes. I was 19 and took a pottery class at Diablo Valley college and I sculpted for fun in the class. The instructor suggested I take a figure-sculpting class and that's when I knew that I wanted to play with clay for a career. It was a blast and I quickly became obsessed. 
What do you hope your students will get out of pottery classes?
I always hope that my students find something that can take them away from their daily stresses. Ceramics, whether it be pottery or sculpture, can be very relaxing and therapeutic. It can also give people something extra to look forward to during their week. 
What's your favorite thing about ceramics? What's your favorite object to make, clay to work with?
I love sculpting animals and my favorite part of the process is when you are just slapping clay on left and right and start to see what's stuck in your mind come to life in front of you. My animals are very expressive and quickly sculpted. It's like when you try and take notes really fast so you get everything important on the page as fast as you can. You can see your mind working quickly by looking at your penmanship. Showing my process is really important to me.
Any words of advice for aspiring ceramicists reading this?
Have fun and don't take yourself too seriously at first. Everyone learns at a different pace. And! What constitutes "good art" is subjective.
Interested in Learning More?
I had so much fun learning more about Vanessa's experience and I hope you did too. This last takeaway is especially important: everyone learns at a different pace. So get yourself out there and sign up for a class, no matter how intimidated you are! Be good at being bad at something! And maybe you'll surprise yourself along the way. Be sure to set a reminder for when Berkeley Art Studio courses are announced—and be quick—snagging a spot can be competitive but worth it. Good luck, and get crafting!
Mikena Richards is a senior at UC Berkeley majoring in English.