A Student's Walk Through Main Campus.
As the fall semester winds down and the seasons change, I took a walk across the main UC Berkeley campus, which is still unfamiliar to me as a first-year graduate student. These series of photographs are some of my impressions.
Sather Gate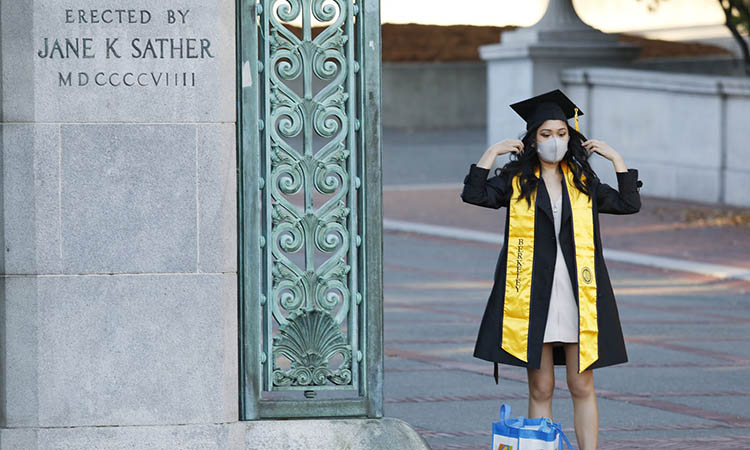 Senior Jenny Zhou, a molecular and cellular biology major, took part in the annual tradition of taking graduation photos at Sather Gate. Built in 1910, the historical Berkeley landmark has been walked through by dozens of well-recognized scientists, writers, and inventors. Zhou, and the thousands of current students (including myself), hope to add to the legacy.
Daily Californian Going Strong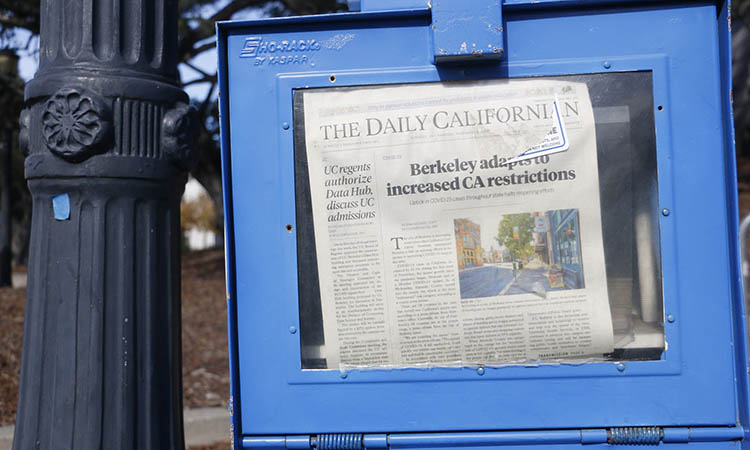 Despite few in-person classes, the student-run Daily Californian continues to publish weekly editions, featuring updates on the COVID-19 situation in Berkeley.
Mining Circle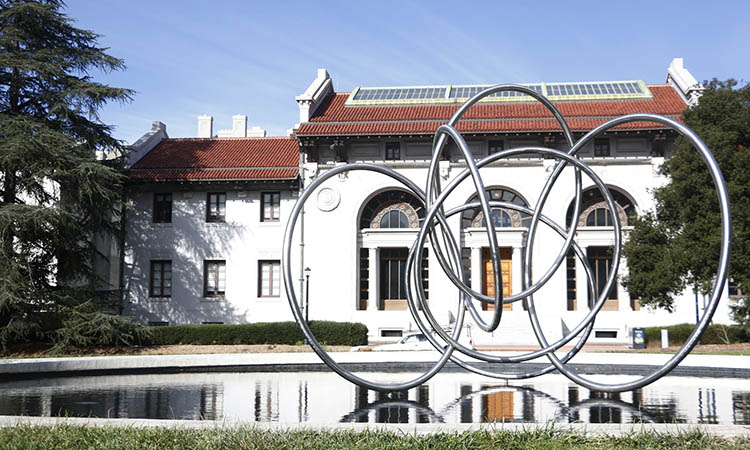 The round pool and partially underwater sculpture at the center of the Mining Circle. To the right and out of shot is a main shuttle stop, where it's easy to find transportation anywhere around campus.
Campanile Plaza
The change of seasons is a time to enjoy the vibrant autumn colors in nearly every corner of campus. In this photograph, I tried to capture the end-of-season fall leaves.
Memorial Glade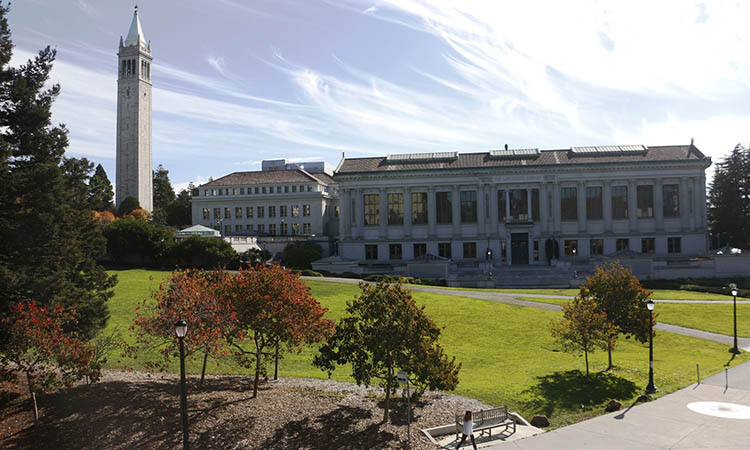 With an impressive backdrop of the Doe Library and Campanile, Memorial Glade is among the most popular hangout spots for students (at least, in any year not named 2020). Luckily for me, the incredible views from the Memorial Glade are enjoyable at any time.
Somewhere Near Doe Library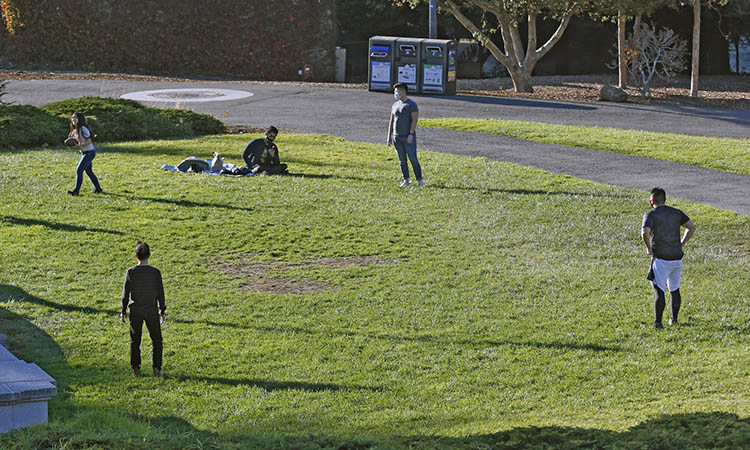 Even amid a pandemic, UC Berkeley family and friends are finding safe ways to take advantage of campus space, including this open green space in front of the Doe Library. (This was before the December lockdown!) I look forward to the days when the lawns are once again filled with students.
I hope you enjoyed my views of campus in fall 2020. If you do visit campus in the next few months, make sure to follow the latest public health guidelines, social distance from others, and wear a mask.
Mathew Miranda is a first-year graduate student at the School of Journalism.