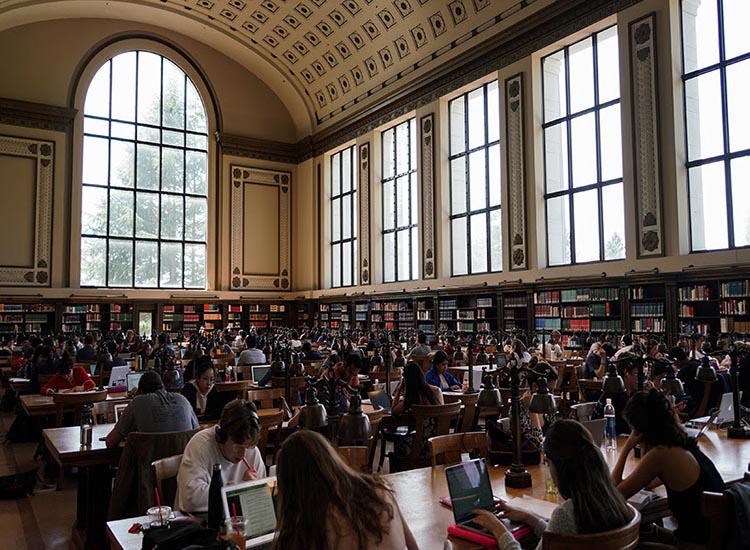 Show off your skills and boost your bank account
As a fellow Berkeley student who winces every time the numbers in my bank account go down, I feel obligated to share this information that I stumbled upon.
The Prizes Program at UC Berkeley offers:
recognition
cash prizes available year-round
cash prizes to undergraduates of any major, no matter if they have financial aid or not
Competitions are in a wide range of categories and mediums, from writing a lyric poem to writing an essay about international relations to submitting a paper involving library research. There are even prizes for musical composition, photography, and an essay in engineering.
Prizes are available all year round with some due dates coming up!
Slay your research paper and earn a $500 prize
I actually work at the Oral History Center, which is offering a prize, and if you're an undergraduate who has to write a paper involving research, this is perfect for you!
The Carmel and Howard Friesen Prize in Oral History Research provides a $500 award for outstanding research using oral histories as primary sources. The Oral History Center has thousands of interviews on just about every topic imaginable: science, engineering, business, politics, the environment, social movements, women's rights, gay rights, arts and literature, UC Berkeley history, and more.
The requirements are easy: undergraduates can submit any paper they have written for a UC Berkeley class — the paper just needs to use oral history interviews from their collection. Papers can be on any subject from any major, and they don't even have to be written this semester. For the next prize being awarded in April 2020, papers can be from courses taken in spring, summer, and fall 2019 and spring 2020.
Start applying for prizes now, you never know what the new year could bring!
Katherine Y. Chen is a first year majoring in Rhetoric. She enjoys painting subpar depictions of fruit in her free time as well as trying out new restaurants.