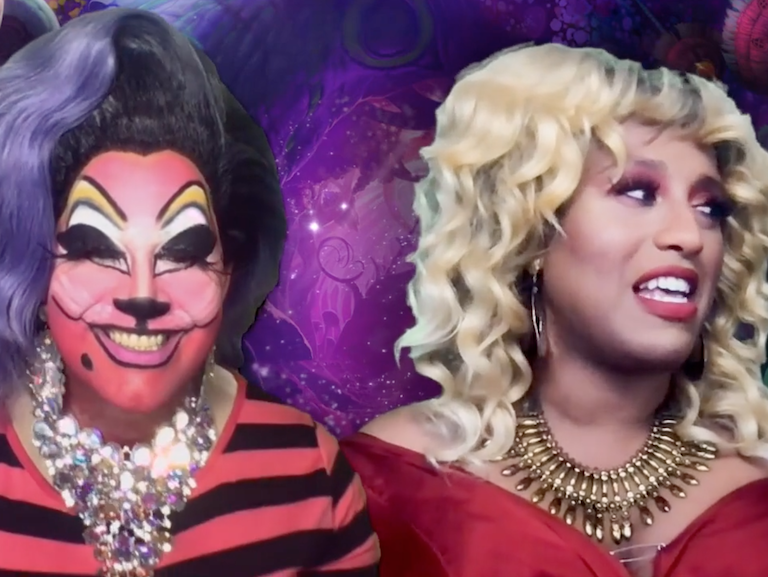 UNITY Theme Program's Annual Drag Show
Drag has historically been an in-person art form. Drag queens perform for an enthusiastic crowd, using the crowd's energy to fuel their performance and amplify the drama. From death drops to voguing, drag is a physical art. That's why when I heard that the Annual UNITY Theme Program Drag Show (which premiered May 8th) would be virtual for the first time, I knew I had to attend and see how the queens would adapt to digital performance.
Alice in Wonderland: Queens of Hearts?
The show was hosted by Peaches Christ and Honey Mahogany, two drag queens who are also accomplished in filmmaking and activism, respectively. Peaches and Honey brought warmth and energy to the show right from the beginning, as well as their biting wit and humor. Wonderland: Drag Me Through the Looking Glass left the Alice in Wonderland theme open for interpretation, and each performer incorporated the theme into their acts in creative and innovative ways.
Several of the queens dressed as—you guessed it—the Queen of Hearts. First up was Polly Amber Ross, whose drag was a psychedelic Beatles' inspired number, followed by Anna Phylactic's sharp and sleek number also inspired by the Queen of Hearts. Though the hosts threw shade for a lack of creativity for those who dressed as the Queen of Hearts, it was impressive to see how each performer interpreted the same themes and individualized them, especially with the use of editing and special effects in each video performance.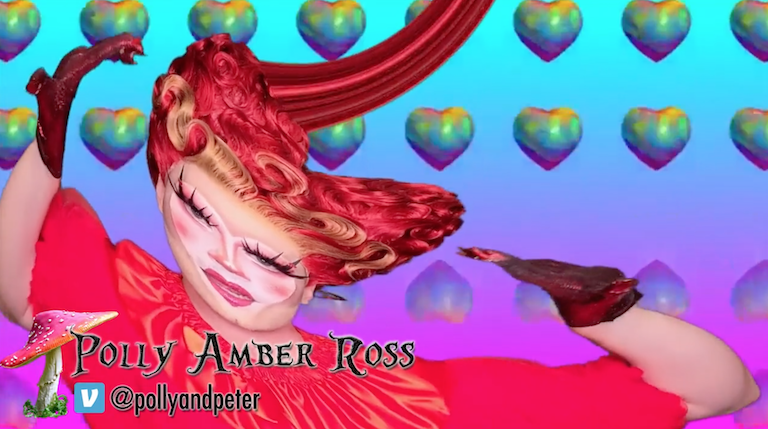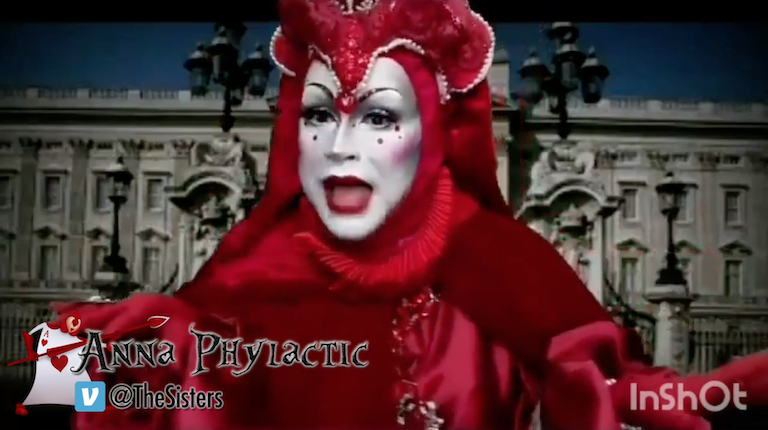 Queens Finding Their Voices Through Video
One of the most provocative and powerful numbers was created by KaiKai Bee Michaels, who mixed politics with the art of drag in a piece about the removal of racist statues in the United States. KaiKai's drag gave me chills as I was watching it. This is one of the benefits of a virtual show: artists can blend media forms in a thoroughly innovative fashion, a facet of art-making which has always been at the intersection of queer spaces and the avant-garde. 
While not all performances made as direct of a political statement as KaiKai Bee Michaels, each performance highlighted the queen's individual voice. There were queens who dressed as walruses and cheshire cats; there were horror-inspired numbers about transformation and uplifting performances about finding your true colors in a fantasy world.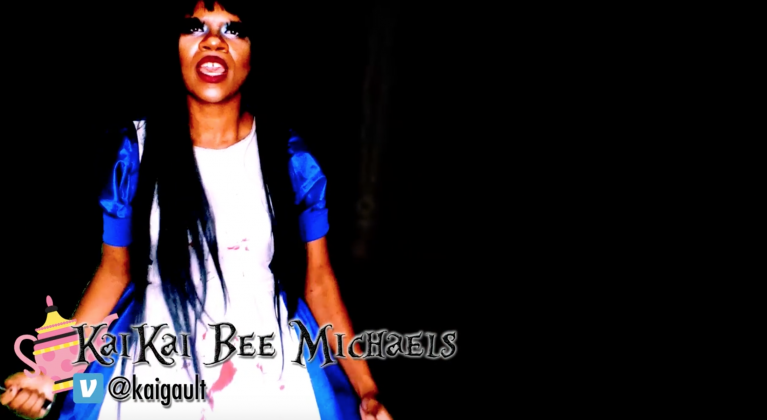 The show wasn't just entertaining; it was thrilling to see how each drag queen (and king!) interpreted the themes of discovery, perspective, and fantasy throughout Drag Me Through the Looking Glass. While some may wonder how drag translates to the virtual realm, they need not look any further than UC Berkeley's own UNITY Theme Program Drag Show. The queens showed up from around the world to prove that drag doesn't just survive in the age of social distancing, but it can thrive and open up new opportunities for creativity and performance. 
About UNITY Theme Program
The UNITY Theme Program is a living-learning community that focuses on LGBTQ+ education, community-building, and leadership development. Our program empowers students to explore their identities and connect with various queer/trans communities at Berkeley while engaging with issues affecting the LGBTQ+ community. Through the academic seminar, residential experience, and resource center, UNITY promotes identity exploration, community engagement, activism, and education while providing resources and support in a queer and trans community space. For more information on UNITY, please visit the Residential Life website. 
Noah Larsen is an author and a recent graduate of UC Berkeley's film department.