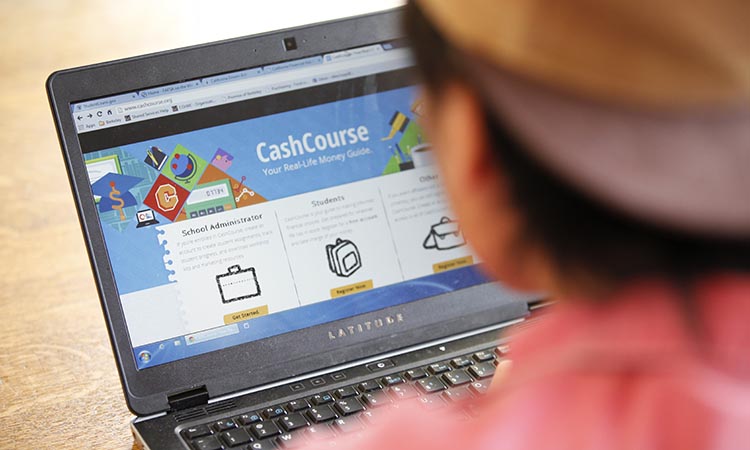 Need funding help? Start here.
Funding a higher education can be like piecing together a puzzle: There are a lot of parts and they need to fit together!
Fortunately, UC Berkeley has a lot of puzzle pieces…you just need to find them and fit them into your own financial picture. And the best time to start is before you're in serious jeopardy.
So, grab a flat white and a seat and check out these three resources:
Earn money through work-study.
Work-study is a need-based aid program that helps you earn money through part-time jobs. Good news: You can apply online! Eligibility is based on your FAFSA and/or California Dream Act Application.
Over 200 on-campus and off-campus employers provide work-study opportunities to Berkeley students. Many students find work that relates to their careers, while others look for routine jobs that give them more bandwidth for academics and social life.
To verify your work-study eligibility, log in to CalCentral. If you don't have work-study, you may still be able to convert some of your student loans to work-study eligibility by following the instructions.
Use iGrad to manage what you've got.
iGrad is a personal finance tool with online videos, articles, courses, and other tools to help you manage your personal finances. Carve out a half hour in your week, create an account, and dive in.
Get help to get a plan.
Develop some strategies for different scenarios; if you have a Plan A and Plan B (maybe even a Plan C), you'll feel more confident and secure that you can handle possible fluctuations in your finances. Take advantage of financial literacy help, like Bears for Financial Success, a program in which a peer mentor will help you understand your personal finances, develop a spending plan, and more.
The bottom line? There are lots of resources…just set aside a little time during your week to explore financial aid and scholarship tips, and tools — before you need them!