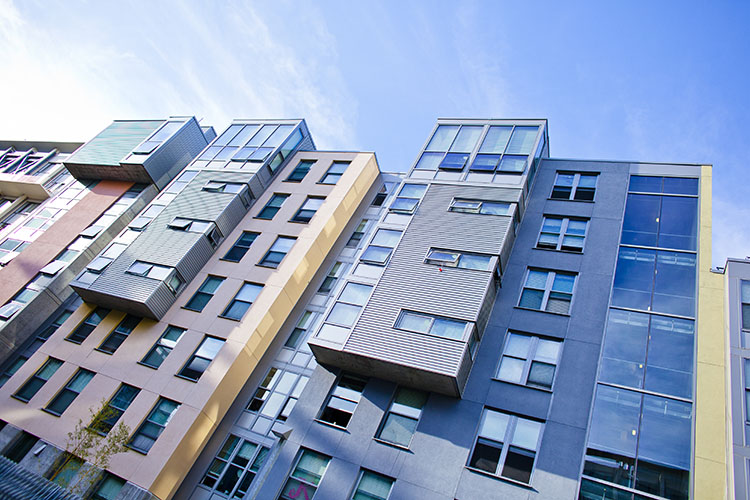 An inside look at the life of a Berkeley Resident Assistant
The Resident Assistant (RA) position is a coveted role, partly because you are compensated with on-campus housing. But what does it actually mean to be an RA? To help explain the duties of RAs, we asked Senior RA Millie Hernandez, a junior majoring in political science and legal studies, and RA Sofia Montenegro, a senior majoring in business administration, for insight.
What is your favorite thing about being an RA?
Millie: I love being able to engage with first-year students and helping them transition to Berkeley. I love seeing the vast amount of students from different backgrounds, ethnicities, religions, etc., all come together and become a community.
Sofia: I love being able to make one-on-one connections with both residents and fellow staff members.
What is something people might be surprised to know about the RA role?
Millie: Being an RA is a full-time job. We live in our work environment and sometimes the lines between work and personal life are very blurry. We have days where we are up until 3 a.m. doing jobs like handling a simple lockout to communicating with UCPD about a student of concern. I think people might be surprised to realize the hard work that it takes to be an RA, and the strength it takes 24/7.
Sofia: The trainings we have are intense, but for a reason, because they prepare us for the amazing and harsh realities that come with the position.
What is something you have learned while being an RA?
Sofia: I learned that I really enjoy being around and helping residents; I see my younger self in so many of the students, and I love being able to guide them and remind them of how capable and amazing they are.
Millie: I learned more about the value of community. Finding your community on campus is so important here at UC Berkeley, whether that be surrounding yourself with people who look like you, are studying the same thing as you, or even share a similar religion. It is crucial that you find a sense of belonging. As an RA, I make it my goal to try and build a community for students to come home to and feel welcomed, loved, and like they belong, because they do!
What is the most rewarding thing about being an RA?
Millie: Seeing the growth that each of my residents go through throughout their first year! They all adapt to campus life and begin to take on leadership roles or expand their involvement in on-campus activities! It makes my heart really happy to see how they are all succeeding and loving their undergraduate experiences.
Sofia: Getting to work with people who care about my well-being, support me when I need support, and challenge me to try my best and believe in myself.
Why should people become an RA?
Sofia: It's a place where folks can understand who they are as leaders, and gain an understanding of how to be of service to others.
Millie: If you have a passion for helping others, then you should become an RA. You can't do this work if you don't have a passion for seeing others grow, adapt, and mature! We love what we do, but it doesn't come easy.
How You Can Become an RA
Just apply! The application cycle is closed during the fall, but you can learn more about what it takes to be an RA at the Residential Life website.
Kaylie Chen is a sophomore (Class of '22), majoring in legal studies.
Want More?