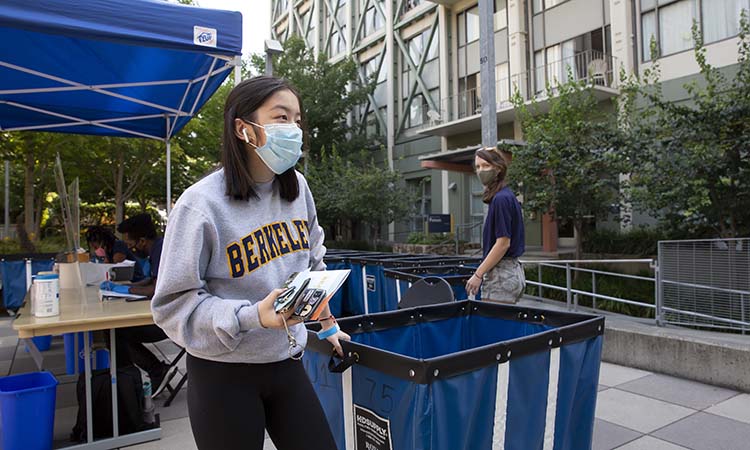 When I found out that all of my classes would be online for the fall semester, I debated whether or not I wanted to come back to Berkeley and live on campus. Ultimately, I decided it would be the best option for me, and I am really glad I came back! I work as a Resident Assistant (RA), someone who helps residents connect with each other by putting on events (this year, virtually), so my perspective on living on campus is a bit unique. However, I did have a lot of questions that I wondered about before coming back, and I know a lot of other students might have the same questions. So, I compiled a list of questions and answers, and I hope they can give you some insight about what it's like to live on campus this year!
What was it like to be tested for COVID-19? How do I schedule my tests, and where do I go to get tested?
Getting tested was actually a really easy process. As an RA, I had to get tested within the first few days I arrived on campus by making an appointment on etang. During Move In, students needed to be tested shortly before their move-in time slot and before they were able to check in.  At the Tang COVID-19 testing center, medical technicians tested students individually at their scheduled time. I was really worried before my first test, but it honestly didn't hurt at all, took less than 5 minutes, and mostly just made me want to sneeze. Then, after a week of sequestering, I had to get another test. Now that the school year has properly started, I have begun getting tested bi-weekly at the Recreational Sports Facility (RSF), which is where the Tang Center moved testing to, and it's not as bad as I thought it might be. The tests are all self-administered now, and while that sounds nerve wracking, the folks at the Tang Center explain how to do it really well, and I actually prefer to do it myself.
What was sequestering like? Could you go outside?
Sequestering meant that I had to stay in my room for a week and could only go outside for essential activities, like getting food. I would typically just walk to Crossroads, the dining commons closest to me, get a to-go box, and eat in my room. Although it sounds isolating, I was able to facetime my friends or watch movies (you're given Xfinity and HBO Max if you live on campus) so I found it to be fine!
What's it like getting food both in the dining commons and in the restaurants in Berkeley?
Getting food is definitely different from past years. Instead of eating in the dining commons, all residents grab to-go boxes and eat at a different location, whether that be their room or physically-distancing with their social bubble at Memorial Glade on campus. You can still go to the dining commons of your choosing, though! Once you enter each dining building, there will be signs directing you to different lines for different meal options, and you just stand in whichever one you want to! And this year, residents are able to use their meal swipes at The Golden Bear Café on campus, which is a great option to explore. One meal swipe option students get comes with one (huge) sandwich, one side, and one drink; I got a Philly cheesesteak, fruit cup, and orange juice! Regarding restaurants around campus, it's basically the same thing. Certain places have outdoor dining, but for the most part, you just get a to-go box and leave. Luckily, not a lot changed about getting boba—you just pick it up as usual.
Given COVID-19, how are Resident Assistants (RAs) planning events and communicating with students?
An RA, or resident assistant, is someone who helps residents connect with each other by putting on events, and fosters an inclusive community for folks to live in! There is typically one RA per floor, or per two floors, and they are the people you can go to if you have any questions about residential life or Berkeley in general. Learn more about what being an RA entails by checking out this article!
So this year is definitely different from past years because of CDC and residential life guidelines. Most events planned by RAs, if not all, will be remote. Examples of events that could be planned include virtual movie nights and trivia/game nights! Regarding communication, RAs will be hosting Bear Chats (short conversations to check in with residents individually) on Zoom, and will most likely create a group chat and/or email group for residents to talk and ask questions.
What did Move-In look like?
As an RA, moving-in was a bit different for me, but I did help work shifts during Move In for students, so I can give a little bit of insight! Students were assigned a day they were able to move in, and were allowed to choose a specific time they wanted to move in during. Once they arrived in Berkeley, they had to get a COVID-19 test at the Tang Center before they were allowed to move in. Once they did that, they came to their residence hall, and were able to check out a cart to help them move in. To limit foot traffic and in-person contact between family groups, only two additional people were allowed to help the student move in; for example, if a student came with a party of six, including themselves, the additional three people had to wait outside. After moving in, residents had the rest of the day free to settle in, and had a community meeting over Zoom that night with their floor and RA!
How are students communicating with each other on campus? With students in their classes?
Communication does look a bit different this semester, because it's mostly done virtually, but students are still able to talk to each other in person! After the self-sequester period, students are allowed to eat outside with their social bubble as long as they are sitting six feet apart. Other than that, it seems like most students who are in the same classes are talking through GroupMe or Slack! There's definitely more group chats this semester than in past semesters.
What are students doing for fun? For exercise?
There are a lot of virtual programs that Cal has for students to get involved and exercise! Rec Sports, for example, is hosting free virtual personal training sessions and live or on-demand fitness classes. The Student Union is offering virtual classes in ceramics, drawing, and painting through the Berkeley Art Studio! CalEsports is also hosting a myriad of events, from Quiz Nights where students can win amazing prizes, to video game and movie nights! I would also recommend residents get in touch with their RAs who are able to plan residence hall-specific events online!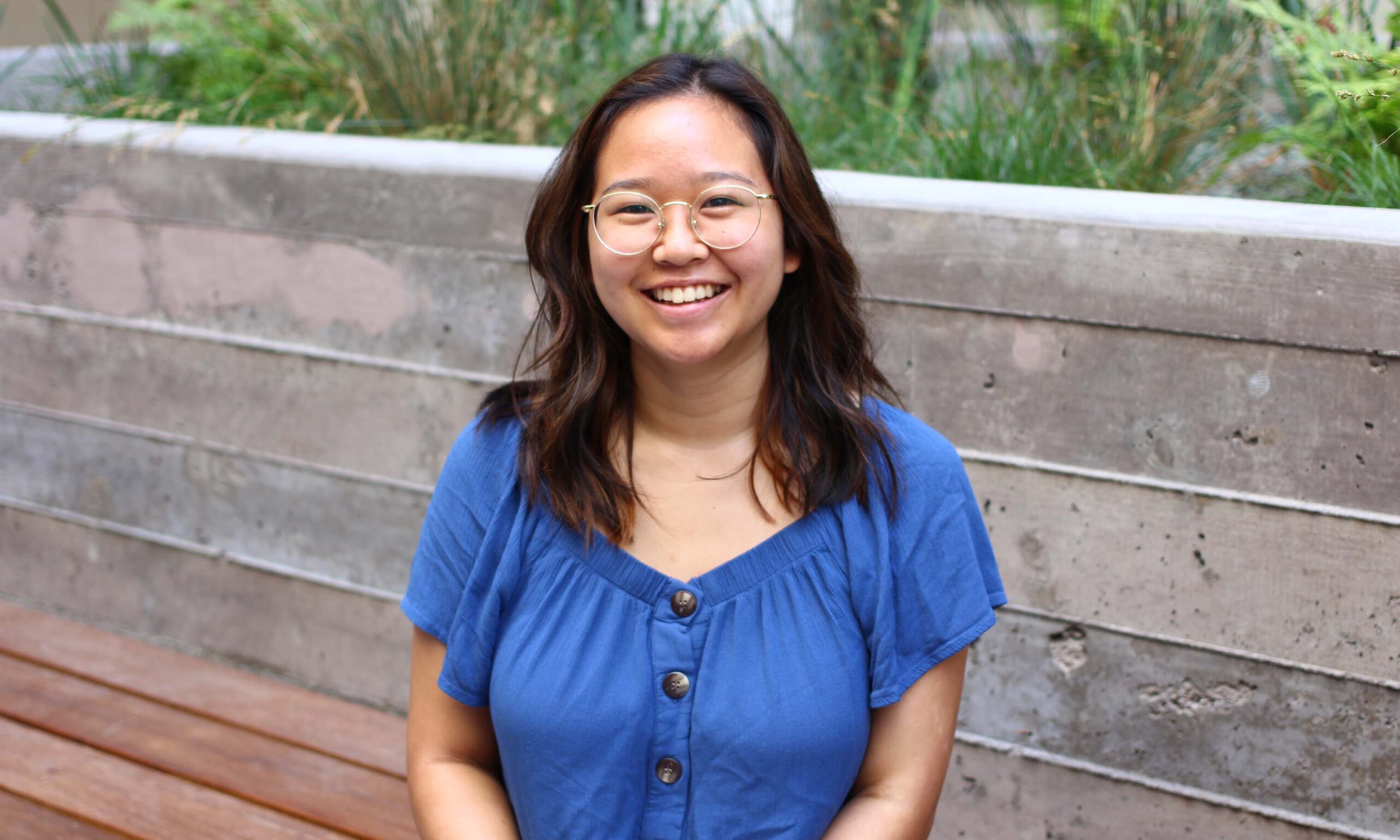 Kaylie is a junior at UC Berkeley majoring in Legal Studies.