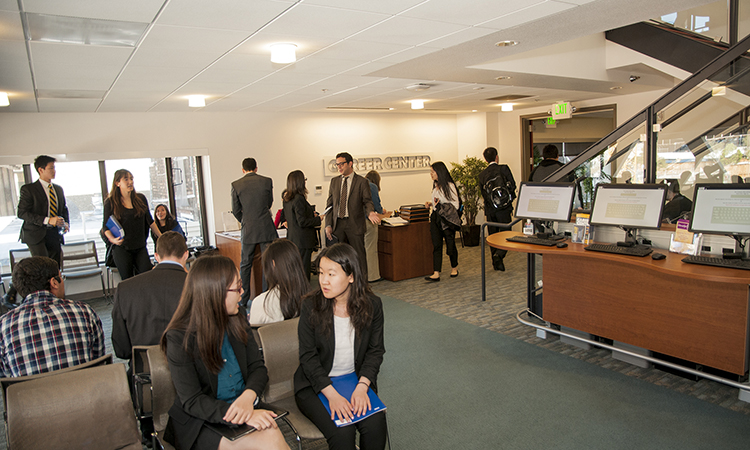 Starting a Job-Hunting Journey
As a recent graduate, I have started to look for post-grad jobs in the Bay Area, which is why I wanted to take advantage of the resources from Berkeley Career Engagement. But any Berkeley student can use these resources at any time.
Here is how it went and some of the resources I learned about, including my appointment with a career counselor.
Making a Career Engagement Appointment
Career Engagement appointments are set up via Handshake, which you can download and sign into using your Cal ID. Once you are logged into Handshake, you make a career appointment based on your major and field of interest (like Humanities and Social Sciences, Pre-Law, and Pre-Health).
Although appointments are usually over Zoom, you can also schedule an in-person appointment at the Career Engagement office, 2440 Bancroft Way. Since I made an appointment during the summer, it wasn't difficult to find an open time, but during the semester, I recommend scheduling an appointment as early as possible to get the help you need (especially during peak recruiting seasons for internships and jobs).
What Was the Appointment Like?
Appointments last around 30 minutes and start at the time you booked (not Berkeley time). You can ask questions about career readiness, career and major exploration, internship and job search strategies, interview prep, and graduate school, and review your LinkedIn, resume, and cover letter.
For my appointment, I decided to go over my resume and cover letter with the counselor. I made sure to send her what we would be looking over beforehand so we could have as much time to discuss them as possible.
The counselor was really personable and helped me understand my career goals and previous experiences better so I could improve my resume. We ended up going line by line through my resume and cover letter. The counselor suggested certain words that could be changed, helped me with the formatting, and provided me with example templates for both my resume and cover letter.
Overall, I found the appointment extremely helpful and would recommend going to the Career Engagement office if you have questions about the recruitment process.
If You're Just Starting…
If you are new to the recruiting process and still trying to figure out the right path for you, you can check out the First Destination Dashboard which shows where graduates from each major went after college. The Career Engagement Youtube channel also has a variety of different videos you can watch, including past alumni chats, interview tips, and many other resources for different career paths.
If You're Further Along…
If you are further along in the recruitment process, the Career Engagement's Big Interview website provides interview tips and tricks. Also try Firstthand, a website that has a wide variety of guides on industries and companies so you can find the one that fits you best.
Future graduates can check out the Career Engagement's alumni page for a complete list of resources for recent graduates.
Career & Internship Fairs
Career Engagement hosts many career fairs and internship fairs for UC Berkeley students and alumni, with the main season being early fall (September and October). These events give you a chance to meet company representatives who are recruiting. For example, there's a Consulting Forum (late August), EECS career and internship fairs, and Business and Public Service career and internship fair, among others.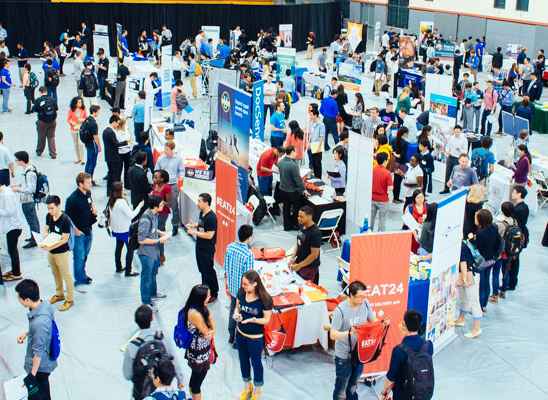 This year, Career Engagement is offering a hybrid model: ten fairs total, with eight in person and two hosted virtually within Handshake. To participate, you must have an approved Handshake account.
Hopefully through my experience you were able to get a glimpse of everything the Career Engagement has to offer and how career counseling works. Good luck on your job search!
Samantha is a graduated senior from UC Berkeley with a major in English and minors in Journalism and Creative Writing.
Want More?