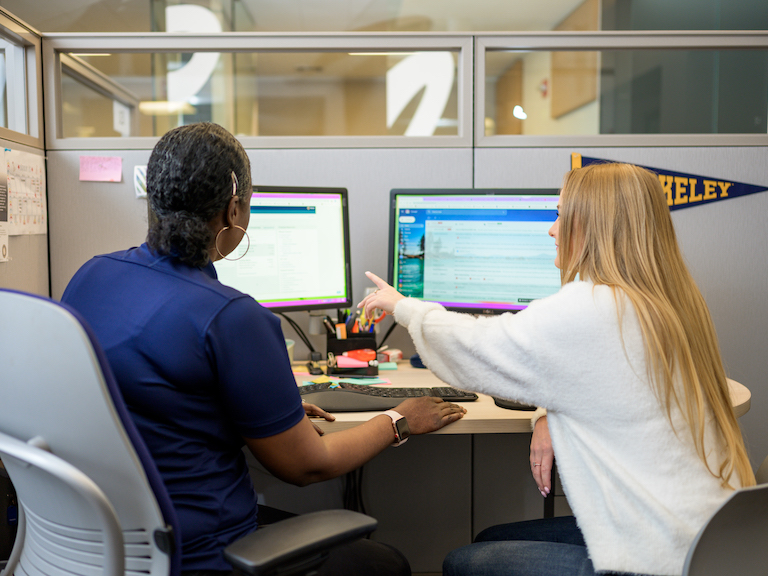 Wi-Fi, Printing, Software, and Hardware Access
As students at UC Berkeley, we enjoy free and discounted access to many resources! This article covers resources for technology access, which includes Wi-Fi, public computers, printing, software, and equipment like laptops and cameras.
Wi-Fi
The primary Wi-Fi on campus is eduroam, the most stable and secure authenticated network, and you will need to set up your eduroam account to access it. Berkeley IoT is the equivalent network for devices that do not work on eduroam (e.g., smart TVs, streaming hubs, and gaming consoles). For campus visitors, they can use BerkeleyVisitor without needing a passphrase. You can also borrow a Wi-Fi hotspot if you are eligible for STEP, mentioned under the Equipment Access section of this article.
Printing and Computer Access
We all need to print out papers at times. The Open Computing Facility (OCF) offers free printing and computer access, located in 171 MLK Student Union. If you live in a residential hall, ask your unit's front desk for the printing services they offer. You can also load up some money onto your Cal 1 Card and print papers for as little as 8 cents at most UC Berkeley libraries and other campus printer locations.
If you're looking for general computer access, most campus libraries offer public computers accessed with CalNet. There are also computer labs on campus available to certain groups of students.
Software and Library Resources
Did you know we get free access to applications from Adobe Suite, Microsoft Suite, and more? Browse the Software Catalog for anything that catches your eye or your custom dashboard for relevant and available software and services.
Do you need resources for conducting research? The UC Berkeley Library not only offers a large variety of literature and databases, but also guides according to academic subject. For example, under Data, there is a resource on research methods. For off-campus access to online academic literature (like for Google Scholar), you can use libproxy.
Equipment Access
If you would like to borrow a laptop, iClicker for classes, or other devices, check out the Student Technology Equity Program (STEP). Berkeley Student Media within the ASUC Student Union also lets you check out cameras and audio and lighting equipment. If you want to buy your own, many companies like Apple, Microsoft, and Dell offer student discounts on their products. Moreover, as students we get a free six-month trial and then reduced pricing of Amazon Prime for technology and general needs.
Tech Resources for New Students is a great page to visit for an overview of the different resources that come with studying at UC Berkeley, including free software. For other technology resources that I did not get to mention, check out the Student Tech Services program. Remember you are supported at Cal — technologically as well!
Hosea is a fourth-year at UC Berkeley majoring in cognitive science, and minoring in creative writing and data science. Feature image by Student Affairs Communications.
Want More?