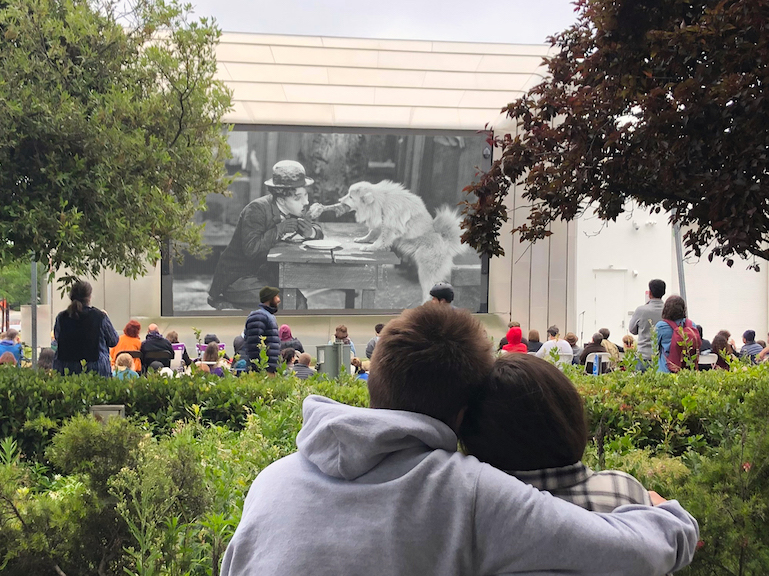 Free & Discounted Outlets for Fun at Berkeley
As college students, we have access to a wide variety of resources that make new experiences affordable. Why not take advantage of as many of them as we can, and have fun while doing so? This list of opportunities is meant to be on the lighthearted side. From things to do around Berkeley, to other places to travel to and more, read what UC Berkeley students can discover.
Museums & Performances
The UC Berkeley Art Museum and Pacific Film Archive (BAMPFA) has a collection of over 28,000 art objects and 17,500 films and videos. I visited the museum through Berkeley Connect my first semester at Cal, and it was a very enlightening experience. UC Berkeley students get free admission, which includes access to tours, lectures, and other programs, so last-minute visits are never a bad idea.
The Lawrence Hall of Science is another museum that offers free admission for UC Berkeley students and staff. If you have younger siblings or relatives that come to visit, plan a trip to the museum with them and make sure to take them to the Valley Life Sciences building to see the T-rex too.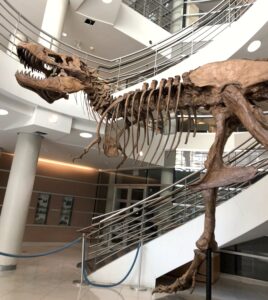 Osborn the T-rex from the UC Berkeley Museum of Paleontology on the first floor of the VLB building.
Cal Performances offers a wide variety of shows, including music and dance. As students, we get 50 percent off single ticket prices for all events.
Make sure to keep an eye on the UC Berkeley Events page as well to make sure you don't miss anything. They don't just highlight performances: things like new library exhibits and artifacts are mentioned too.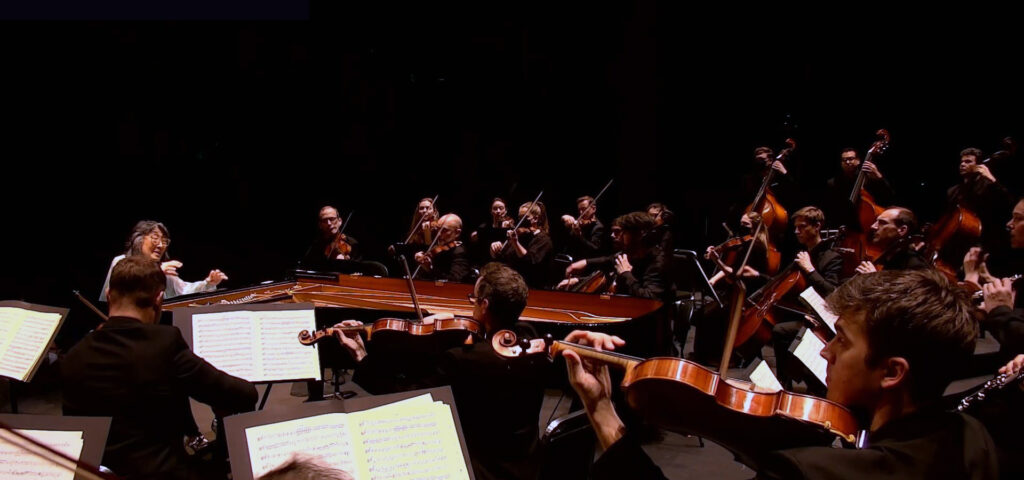 Magisterial pianist Mitsuko Uchida in her second Cal Performances at Home event that was streamed June 16-22. Photo courtesy of Cal Performances.
The Music Department's Noon Concerts are another popular free event. If you ever see a line outside of Hertz Hall on a Wednesday around noon, chances are people are waiting to be let in for the concert.
The San Francisco Symphony offers student discounts as well — a great option if you are ever in SF or looking to plan a trip.
Entertainment & Recreation
Kanopy is a video streaming service that is free for college students (and those with a library card). They have a wide variety of films to choose from, including foreign films, documentaries, and classic cinema.
ASUC Student Union puts on many events throughout the school year that are free for all Berkeley students. I've been to their De-stress Fest week events during exam seasons, which included Christmas cookie making and of course, Llamapalooza. Keep an eye on their Instagram, @berkeleystudentunion, to stay in the loop.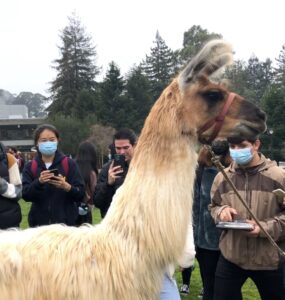 One of the llamas from Llamapalooza 2021!
The UC Botanical Garden does not require an advance reservation if you are a UCB affiliate, meaning it's free and easy to visit.
Go on a Self-Guided Outdoor Adventure, courtesy of Berkeley Rec Sports. They have a collection of adventures around the Bay that vary in difficulty. To make sure you don't get too hungry on your adventure, they also recommend some Black-owned food establishments that are near each of the activities.
Transportation
The AC Transit Class Pass Clipper Card, as everyone knows, is given to you along with your Cal ID. Bus stops are virtually anywhere and will take you around the East Bay (for free thanks to your card!), which makes exploring more convenient.
Bear Transit is another bus system that's free; just show your Cal ID card when you get on. Bear Transit will take you around campus and other areas within the vicinity.
The Loop Golf Cart provides campus rides for eligible students and staff with disabilities. It only operates on the main parts of campus (a current map of Loop stops).
The Davis Berkeley Shuttle provides transportation between UC Davis and Berkeley campuses for both UCD and UCB students at a discounted rate, with fares around $15 for a one-way trip. The shuttles are clean-air and alternative fuel powered, and they double as transports for library loans and mail to reduce carbon emissions.
BicyCal is available for free hands-on bicycle repair. As a volunteer-run group that teaches students how to fix and maintain their bikes, they also have a DeCal course called "Bicycle Maintenance Repair" that students can take.
Amtrak has student discounts that I've been taking advantage of since my first semester at Cal. My train ride home is only an hour and a half (which is faster than driving because of traffic), but after seeing many videos of the ride from Seattle to the Bay, I am tempted to book an impromptu trip just to enjoy more of the lovely views.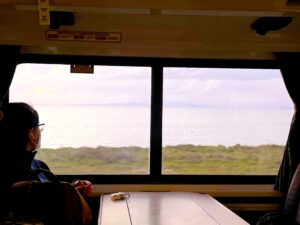 View from my train ride home — photo taken by my friend, Susana S.
Discounts You Should Know About
Your Cal 1 Card is more than just your ID. A lot of shops around Berkeley offer student discounts, so make sure you carry your ID with you in case you happen to shop in one. Check the Cal 1 Card website frequently for updates on discounts and promotions.
Ordering food is made easier thanks to Snackpass. It's hard not to order yourself some boba or a snack after class, especially when you can earn reward points (that can then earn you free treats!). Most Berkeley businesses use Snackpass, but double check the website or app to make sure before you order.
Amazon Prime Student is a discount available to students. Amazon@ASUC's location on campus (MLK Student Union) coupled with the six-month free trial makes this an even more enticing deal.
Music and TV fans probably already know about this discount, but it's still worth mentioning. Spotify Premium Student with Hulu and SHOWTIME is $4.99 a month (after the one month free trial). And if you already have Hulu or SHOWTIME, you can use your existing accounts for this offer.
Apple Music offers a student subscription. It also comes with Apple TV+ for a limited time.
For your website needs, Squarespace offers 50 percent off your first year. Just verify your student status and get started on building your site.
To find even more discounts, consider creating a UNiDAYS account. You can sign up for free with your Berkeley email and explore more than 150 student discounts, brands of which include Samsung and Adidas.
There's More Out There!
This is by no means an exhaustive list. Student discounts are offered in many different places and in amounts. Local stores near you, museums you may want to visit, and subscription services usually offer discounts for college students. And for more information on available campus resources, the Center for Support and Intervention has a long list of Campus & Community Resources. Take advantage of your student status and claim your free resources and discounts—you've earned them.
If you have resources that you would like to share, we would love to learn more! Please fill out this form to share them with us.
Melissa Mora-Gonzalez is a second-year student at UC Berkeley majoring in English. Feature photo by BAMPFA shows one of the museum's summer outdoor movie screenings.