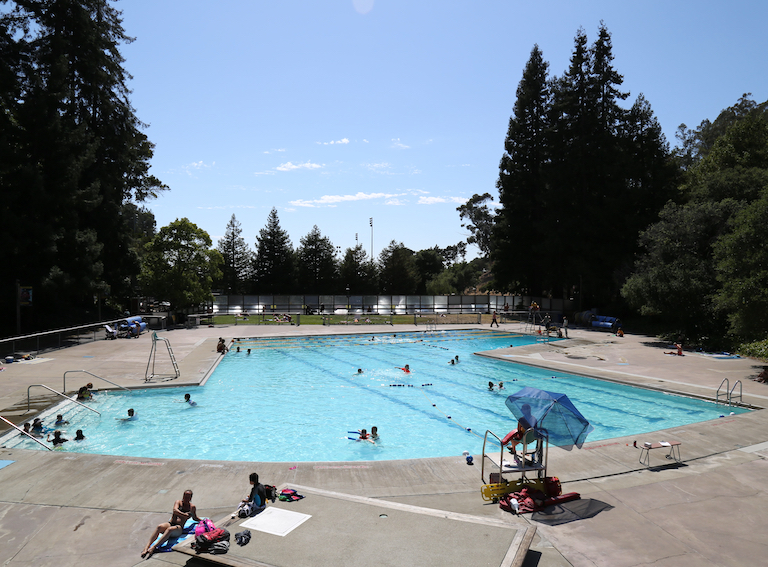 Physical, Nutritional, & Mental Health Resources at Berkeley
Do you know about all the health resources that UC Berkeley has for students? There are many more services and facilities than you might think. And yes—it is possible to make time for health and wellness in your busy college schedule! 
Getting started: making time for health and wellness. Even though you might have a long day of classes, studying, and work, it's important to carve out some time for your well-being. If you are struggling to fit in self-care, work towards your health goals, or manage your nutritional health, try this time management handout from University Health Services (UHS). These practical tips are perfect for Berkeley students.
Physical Health Resources
These free resources can help you de-stress and find ways to work on your physical goals.
Let's start with getting to know what's available through Recreation & Wellbeing. The department is well-known for its main building, the Recreational Sports Facility (RSF), but the programs and tools extend well beyond what is available at the RSF. There's something for everyone, wherever you are on your self-care path.
Bonus! Low-cost services, certifications, and physical therapy for students.
Nutritional Health Resources
Besides physical health, we want to maintain nutritional health to help fuel us well for keeping up with coursework and studying for exams.
Mental Health Resources

College (and life in general) can be stressful sometimes, and there are numerous mental health resources that UC Berkeley provides for students in need.
Last but not least, the Berkeley Life social media team also collected these tips and resources for students:
View this post on Instagram
This is just the tip of the iceberg when it comes to health and wellness resources here on campus, which is why you should explore some of these websites and links to find something that is right for you. We hope this list helps you find something that will help you excel at taking care of your well-being while you're at Berkeley!
Samantha is a recent graduate who majored in English and minored in Journalism and Creative Writing.
Want More?