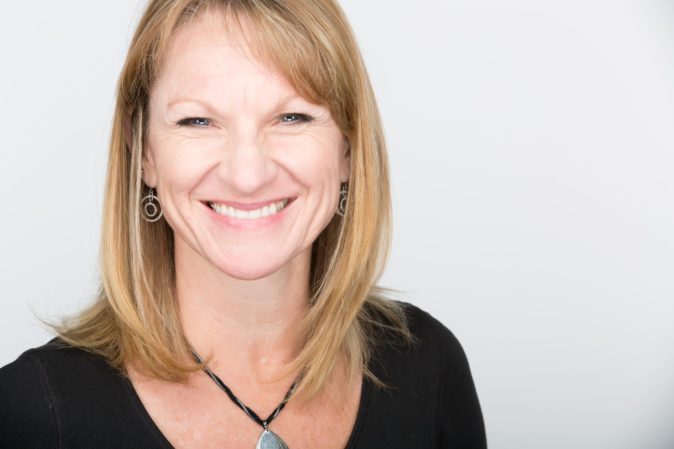 UC Berkeley provides you and all of our students a world-class education, but at the end of that journey, Cal graduates expect to be employed in the field of their choice.
Fortunately, the campus also provides a topflight Career Center to help, as Senior Associate Director Sue Harbour explains in this Q&A. Sue is responsible for overseeing the Counseling & Programs arm of the Career Center, which is made up of twenty-five staff members who provide direct service to students.
What should be the first step for a UC Berkeley student when it comes to finding a job post-graduation?
Begin career planning and exploration early to make sound decisions about your careers down the road.
The Career Center offers a robust schedule of programs each semester to help students in all majors, at all levels in their education. Our programs help first- and second-year students explore majors and career industries and assist our juniors and seniors in getting career-ready.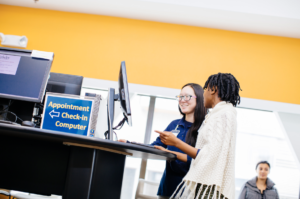 What advice would you give to students planning your future careers?
The overwhelming majority of employers who recruit Cal students tend to focus less on academic major and more on the transferable skills that the candidate has to offer.
Employers are looking for bright, motivated, competent graduates who have demonstrated success in and out of the classroom. This is why experiences beyond academics can have significant impact on career aspirations.
Try not to pick a particular major because "it will lead to a well-paid job." Study a discipline you enjoy. And you can build your resume in a number of ways:
Develop leadership skills by joining one of the thousand-plus campus student organizations
Gain real-world experience by applying for internships or volunteer opportunities
Deepen your knowledge in your major through undergraduate research
Enhance your global perspective through study abroad
Doing one or all of these things will help shape you into the person that employers will want to talk to when it comes time to apply for that first professional opportunity.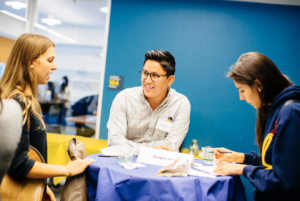 Tell us a recent success story and how the Career Center contributed.
The Career Center meets with over 10,000 students each year in 1:1 appointments, and even more if you count attendance at our events. It's hard to choose one story! But, I think what we do best is provide synergy. We don't simply offer services: We establish relationships that pay forward.
Here is just one example: One of our career counselors worked with a first-generation Pell Grant recipient who transferred to Berkeley as a Computer Science major in 2016. The student, whom I'll call "Sam," was unsure of how to begin thinking about future jobs and internships. The counselor got to know Sam. Together they discussed career exploration and job search strategies, and drafted a plan. That semester Sam attended his first career fair — the Spring Cal Career Fair — where he met many companies and interviewed with a few, ultimately taking a paid internship at a well-known company on the East Coast.
Fast forward to the next fall term. Sam was invited a job at the East Coast company, and he received two other job offers as well. Ultimately, with the help of the counselor, Sam decided to accept the return offer. As he entered his last semester at Cal, he offered support to other transfer students experiencing the same uncertainty he did just the year before.