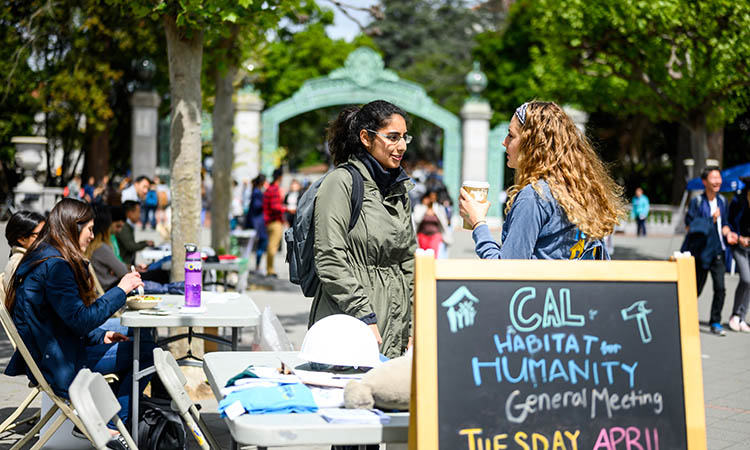 Resources for your Fall 2020 Journey
Put your time and talent into making an impact. There are many great causes and social issues you can get involved in online. And, we need people like you ready to take their passion into action!
Explore ways to get involved in causes close to your heart, or find new ones that interest you:
Be a part of Social Justice, Civic Engagement, & Social Change
The Public Service Center brings together ideas, resources, and people to create a healthier and more just world. With more than 250 community partners, discover the program that fits you or follow their Facebook for updates on events.
Support Sustainability
Join one of the more than forty sustainability-focused student groups through the Student Environmental Resource Center. Become involved in hands-on efforts to strengthen sustainability on campus, in the community, and the world at large. With all kinds of topics from food systems to climate to biofuels, events like Earth Justice Month, and the SERC membership program, there are many chances to get involved and make an impact.
Use your Voice in Student Government
Undergraduates: Get ready for more than your average student government. One of the largest and most autonomous student organizations in the nation, the ASUC Student Government has the singular focus of supporting and advocating for the best interests of students. It also manages millions of dollars in student services, which go back to the student body. Contribute to conversations by joining meetings every Wednesday at 7:30 p.m. Learn more about leadership positions: ASUC Student Government.
Graduate and professional students: Get active in the Graduate Student Assembly, an incredible support system dedicated to addressing and advocating for the unique needs, resources, and programming of graduate students. Join monthly meetings! Find out more ways to help improve students' lives: Graduate Student Assembly.
When good people and good causes come together, good things happen. Get connected to issues you care about, or discover a new passion that interests you.
Making time to give of yourself, whether in small or big ways, one time or long-term, matters —it all makes an impact.
Looking for more resources? Check out:
Find Your Place: Resources for your Fall 2020 Journey