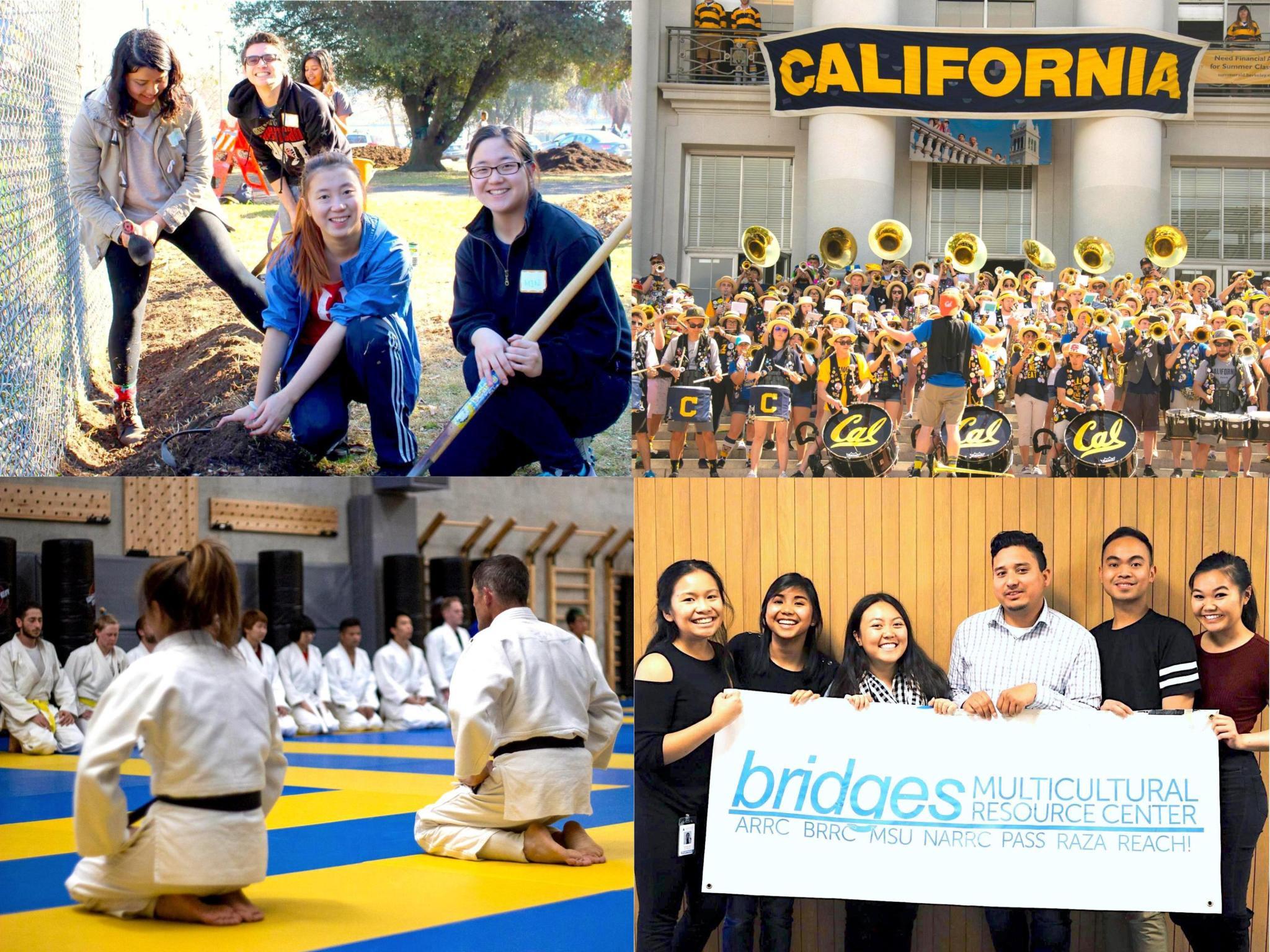 Why Join Clubs at Berkeley?
Gaining knowledge, meeting new people, finding new passions, building experience—these are all reasons students join clubs at UC Berkeley. And with over 1,400 student groups and organizations currently registered at Cal, there's plenty of options to choose from. I started at Cal as a transfer student and newcomer to the Bay Area in the middle of a global pandemic, which is not exactly the best situation to make friends or discover new passions. Still, having such a large network of groups built on shared interests between students helped me make connections between people and ideas from afar.
Whether you're part of the normal busy atmosphere of students on campus or seeking to engage through hybrid or remote options, there are so many ways to explore your interests or try new activities at Berkeley. But with so many choices at your fingertips, where do you start? Never fear. Read on and discover resources to help find the perfect club for you.
Where to look?
One great resource for finding clubs is the Student Group Lookup (CalLink), which lists every student organization registered with registered with the LEAD (Leadership, Engagement, Advising, & Development) Center. This is a great resource to browse if you want to get an idea of the different clubs offered at Cal. You can filter clubs and groups by topic, such as performing arts, academics, publications, recreation, or culture and identity. 
Another way to find groups is to attend Calapalooza, Cal's bi-annual event for showcasing clubs and organizations. This multi-day event normally happens on Sproul Plaza at the beginning of each semester, and each club sets up a table on campus to hand out information and recruit new members. Meet a sampling of clubs who table at Calapalooza.
How to join?
Joining a new group can be nerve-wracking. Once you've found a few you like, how can you get involved? Each club has individual rules about how to join. Some might require you to fill out a simple form or questionnaire; some more exclusive ones like sororities and fraternities might require you to attend events or interviews. But for every competitive club at Cal there are plenty of groups that welcome everyone. 
Clubs listed in the student group lookup on CalLink or with a table at Calapalooza will always have information about how to join and who to contact. On the Lookup page, you can click on a club's name to find information about when and where the group meets and contact information for the club's leader. Some clubs might leave additional information about joining, such as meeting times or application forms. Clubs with tables at Calapalooza will usually have pamphlets containing everything you need to know about how to join and who to get in touch with. To hear more student experiences and tips on joining clubs on campus, check out Campus Clubs: Finding & Applying.
Bonus: if you know someone in the club, don't be afraid to reach out to them! A short email or DM could lead to making new friends and gaining invaluable experiences.
What's next?
Most clubs haven't been able to meet in person for over a year because of the COVID pandemic, but so many students have found ways to network from afar. Many clubs offered virtual hangouts and Zoom meetings, which gave students the chance to meet and bond over shared interests from all corners of the world. Now that the university is preparing for in-person instruction and services in fall 2021, many student groups are also planning their transition back to meetings around campus.  
Stay tuned to Berkeley Life and campus email updates for more information about clubs at Cal in the future! Looking for more content? You can also check out the Berkeley Life article, Dive into Clubs at Cal or discover more student experiences with the Clubs & Organizations tag here on Berkeley Life.

Lillian Marsh is a fourth-year UC Berkeley student from Los Angeles. She is majoring in English and minoring in education.
Want More?