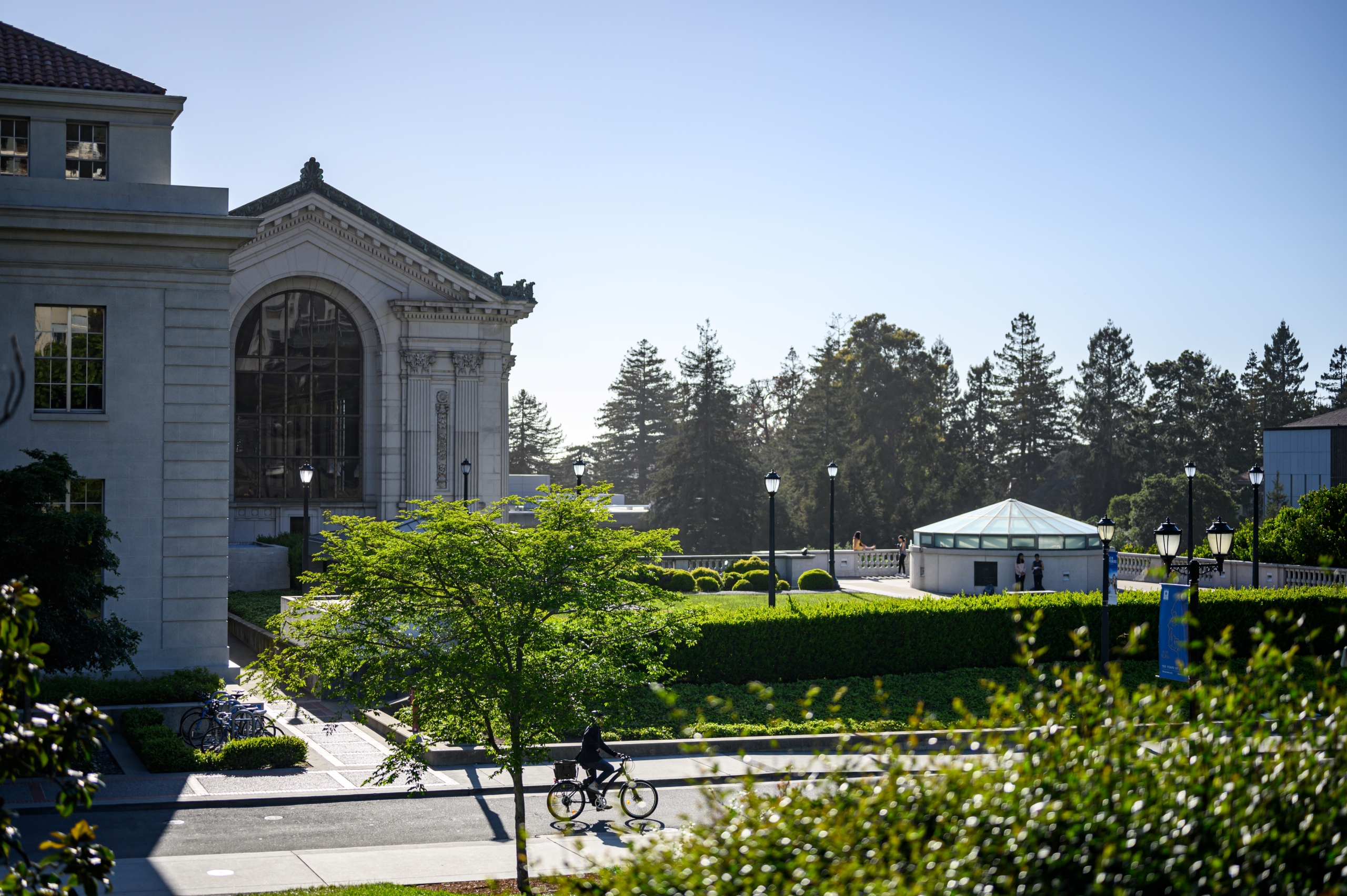 Free & discounted for those in the creative arts.
If you have creative interests in music, literature, photography, and more, check out these free and discounted resources that you automatically get as a Berkeley student. 
Music & Audio
If you're as music-obsessed as I am, you'll be glad to hear that Berkeley offers free and discounted access to streaming platforms and audios. Spotify Premium Student and Apple Music are 50% off original subscription. The Center of New Music and Art Technologies offers free music downloads and various audios for research or personal project purposes. For free, in-person musical performances, attend a noon concert in Hertz Hall. 
Reading
As well as listening opportunities, there is free access to reading materials. I personally subscribe to both The New York Times and Wall Street Journal (login with your CalNet ID) since Berkeley offers free memberships to both publications. Additionally, there are Free Online Library Resources through Berkeley's digital library that includes a range of articles and books. There is also access to JSTOR and MLA amongst other databases that can be as niche as museum collections and film from Congress.  
Creating
Berkeley students get access to various softwares that allow you to create in your field of interest. We have a free subscription to Adobe Creative Cloud that includes Bridge, Photoshop, InDesign, and more. I use Premiere Rush to edit my videos and Photoshop for my pictures, and it's very convenient to have both platforms available, since similar apps can be pretty expensive. Access expires every August at the beginning of the academic year in which renewal will be necessary. You can sign up anytime but you must renew each fall semester at the beginning of the academic year. There are also the Microsoft 365 apps at your disposal: Powerpoint, Word, and Excel, among others. For all of my chemists out there, ChemDraw is a drawing tool that creates publication-ready work. If you're a declared music major or a music graduate student, you have access to practice rooms with 24-hour access. Additionally, check out art practice spaces spread throughout campus for whichever medium you're interested in.  
Watching
When you want to unwind and relax with your favorite shows and movies, check out the free Kanopy subscription and discounted Hulu Student Plan. Hulu is 75% off original price with proof of being a student. If you download the Spotify student plan, you can enjoy Spotify Premium, Hulu, and SHOWTIME all for $4.99 a month. There is also a large media collection through Berkeley's digital library that features historical films, news coverage, and other past recordings if you have extra time in between binging the next season of your favorite show.
Cultural Inspiration
After all your energy spent on pursuing your creative ventures, sometimes you need an event or space to recharge your artistic inspiration. Lucky for you, students get free entry at Hearst Museum of Anthropology, BAMPFA, UC Botanical Garden, and Lawrence Hall of Science. For all Cal Performances, you get tickets for 50% off. Oakland Museum of California has discounted student admission tickets. The Asian Art Museum and SF MOMA have free admission days. Consult this map for all of the above locations. To get around to any of the locations in Berkeley, check out the campus shuttle schedules, especially for the parking and directions for the UC Botanical Garden. If you want to take art home with you and be able to see it every day, the Graphic Arts Loan Collection through Berkeley's library allows you to rent up to two prints each academic year. 
Pursue your interests
Cal supports and encourages all students in their creative development. I have been to museums, subscribed to music platforms, edited my photographs and videos, and kept up with current news thanks to Berkeley's accessible resources. Signing up was seamless and these literary and creative subscriptions have been incredibly helpful for me. These programs, subscriptions, and tickets are meant to assist you in any of your endeavors regardless of your area of study.
And, if you need support with a design project or printing, the Student Union's Creative Lab, offers print and design services.  
Use them while you can!
Preslee Vanlandingham is a third year at UC Berkeley majoring in English and minoring in Creative Writing. 
Want More?