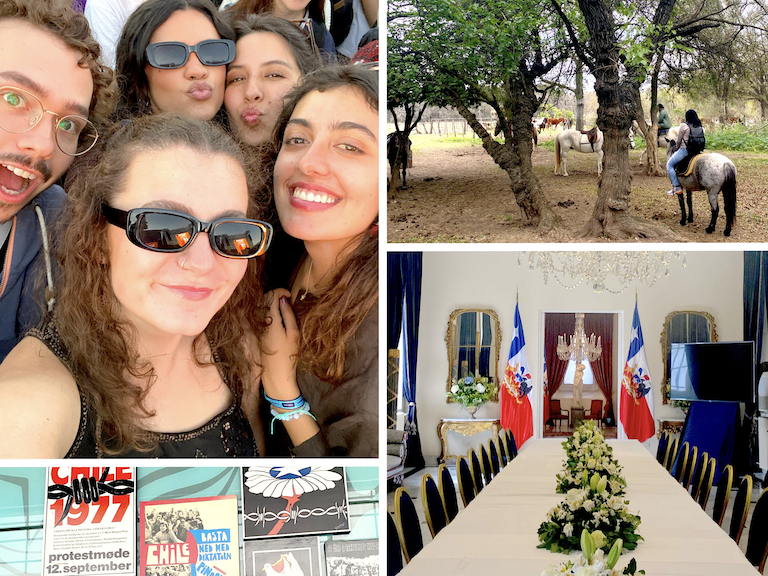 My Study Abroad Experience in Buenos Aires & Santiago  
Twenty-three strangers, 4 months, and 2 cities I had never been to before. Although studying abroad was always something I had wanted to do, I couldn't help but be overwhelmed by anxiety and uncertainty leading up to my departure. And yet, all summer I was counting down the days until my flight to South America in excitement. To be in two of the greatest metropolitan cities in the world and taking classes on some of the most instrumental human rights cases was an opportunity I never thought I would have.
As a Global Studies major focusing on Peace and Conflict in the Americas with minors in Spanish and Journalism, the Human Rights and Cultural Memory program in Buenos Aires, Argentina and Santiago, Chile was the perfect choice for me to further my personal and academic interests.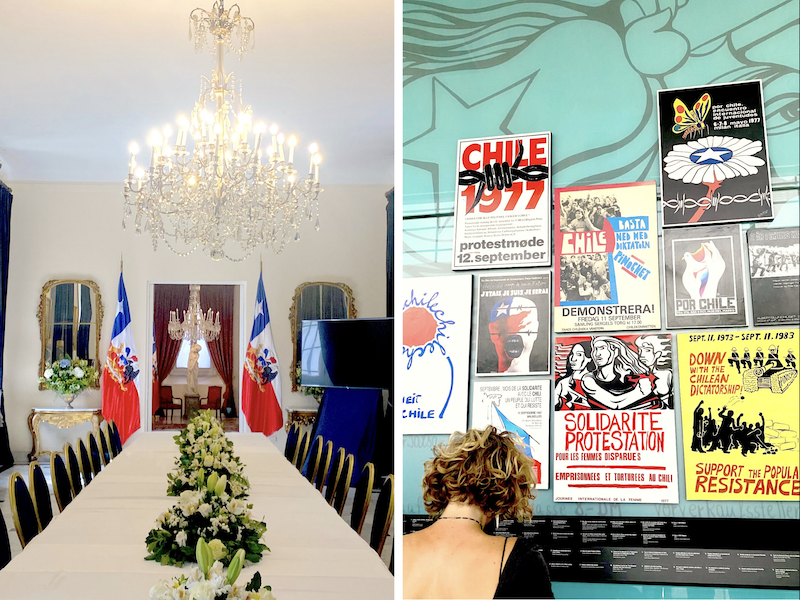 UC Berkeley Application Process
My application process was simpler than most, considering the fact that I immediately knew exactly which program I wanted to join. Deadlines for applying vary on a program-by-program basis, but most applications for the following fall semester open in October or November and close in February or March. Even though the University of California Education Abroad Program (UCEAP) offers study abroad opportunities in 58 countries, I knew that I wanted to participate in a program closely related to my major's focus, preferably one located in Latin America so I could continue working on my Spanish. As such, I only applied to this one program in December 2021 for the fall 2022 exchange program, and I was notified of acceptance in February. 
The application process allowed me to have plenty of time to prepare to leave Berkeley for the fall semester. UCEAP also provided me with ample resources to get to know my future peers and new homes, including professional training, health and safety protocols, and virtual Q&As. To learn about the study abroad process and requisites, read UCEAP's application guide. 
Choosing a Program
I recommend studying abroad to anyone who loves to travel, learn about new cultures, and meet new people. For those that are considering studying abroad and don't know exactly what they want, that's perfectly fine too! There are numerous ways to find a program that works for you. From interviews with alumni, advising appointments, stories from students, and extended information about each specific program and location, UCEAP offers a detailed portrayal of what to expect. If you're curious, dig into UCEAP's application guide for details and answers to common questions.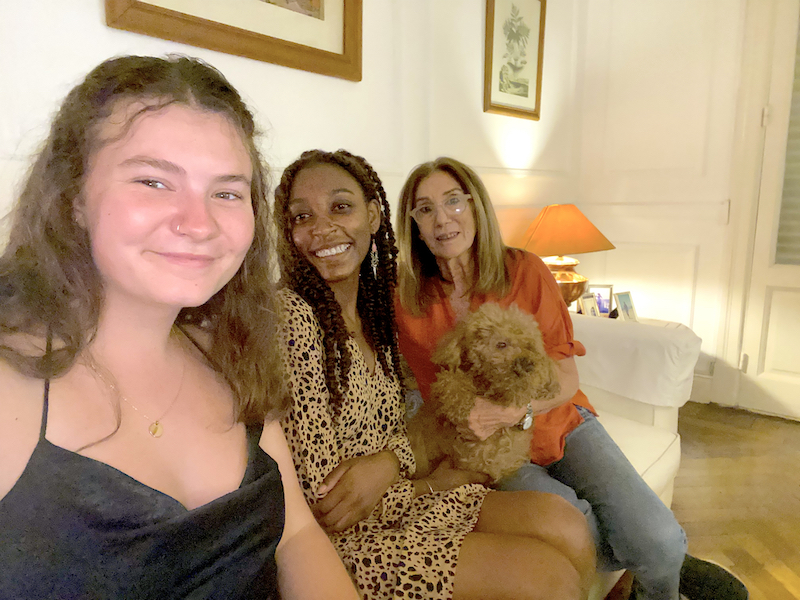 Creating a Home Abroad
Although studying abroad demands an abundance of change, the UCEAP truly does help make your program and new city feel like home. For me, my relatively small program of about 25 people got incredibly close and became like a second family. From field trips to program bonding activities, meeting local college students to having a supportive host family, I honestly never got home sick. I am very close with my family and friends in California, so I was rather worried about leaving home for so long. But frankly, I was having so much fun with the exchange, traveling, and enjoying everything the two cities had to offer, I couldn't even think about anything else.  
Typical Day in the Life: Academics
To give an idea of what my daily school schedule looked like, I typically had class from 9:30 a.m. until 2 p.m. My host family always provided my roommate and I with a simple breakfast before we took the metro into school. My course schedule was unique compared to other UCEAP programs as I only took two classes total. In Argentina, we had two days a week devoted to studying the history and political philosophies relating to the dictatorship, two days focusing on the arts and culture that were direct byproducts of these acts of state terrorism, and ended the week with a Spanish course. In Chile, we no longer took Spanish courses but had an otherwise similar course schedule to Argentina's.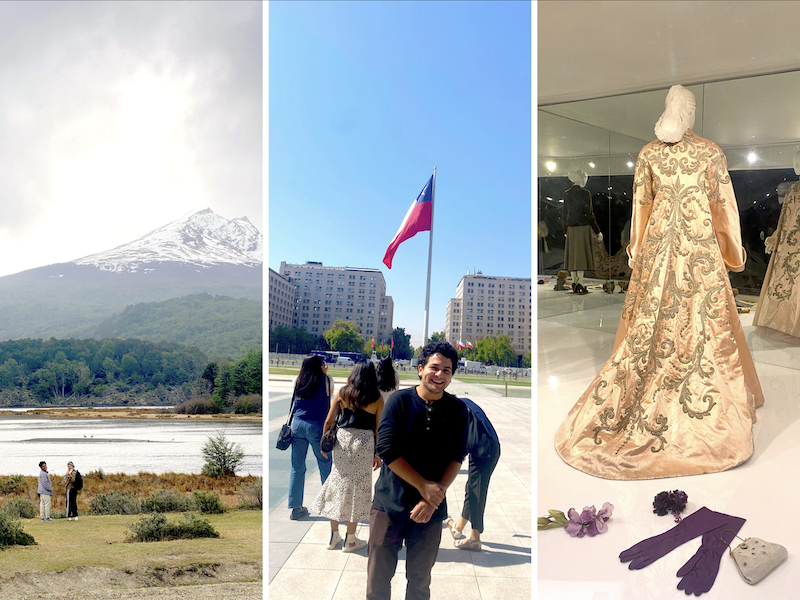 How Classes Compare to UC Berkeley
Compared to Berkeley, classes abroad were relatively similar, considering we were fortunate enough to be studying at premiere universities taught by some of the best professors. While many students find their study abroad courses to be significantly less time consuming or challenging than those they take at Berkeley, I was frankly surprised with how demanding and difficult our classes were. However, I learned more about Latin American politics, foreign relations, and culture than I ever could have hoped for while simultaneously forming connections with local academics. Be ready to work and immerse yourself in your new university!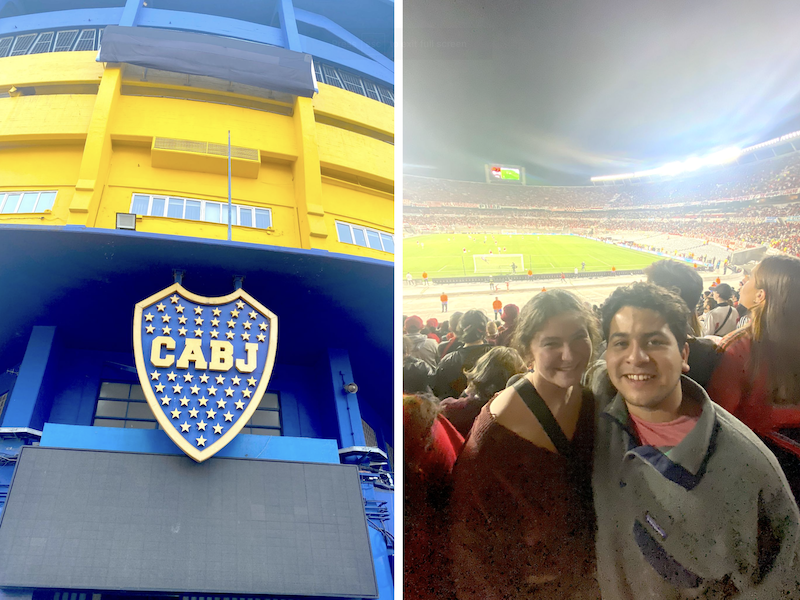 Activities and Free Time
After school, we would either have the rest of the day to do as we pleased or some kind of program activity. Although I loved spending my afternoons with friends at flea markets, museums, art galleries, or concerts, I had just as good of a time participating in what the program offered. Some of my favorite activities included a day in the Argentine countryside where I got to ride a horse for the first time, watching the World Cup, taking a ceramics class, and wine tasting. Although not every exchange has these kinds of opportunities available, I encourage you to try to take advantage of everything the program offers—make the most of your time in your new home away from home!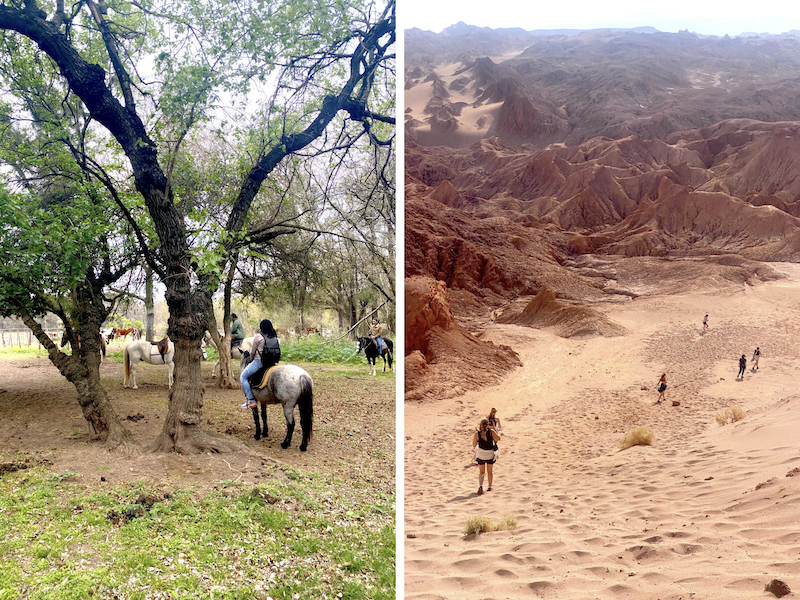 Study Abroad is Worth It
I sincerely can say my time abroad was the best four months of my life. Although the subject matter of US interventionist policy and the egregious acts of state terrorism we discussed daily were incredibly intense, hearing history as told by those who have lived and breathed it was a way of learning unlike any I have ever experienced. Not many can say that they went to five countries over the course of four months with some of their best friends. Making lifelong connections, learning a profuse amount of new information regarding international human rights and law, and traveling all over South America as well as exploring both Buenos Aires and Santiago: my program was everything I could have wanted.
Kelsey McIvor is a third-year at UC Berkeley majoring in Global Studies and minoring in Spanish and Journalism. All photos by Kelsey McIvor.