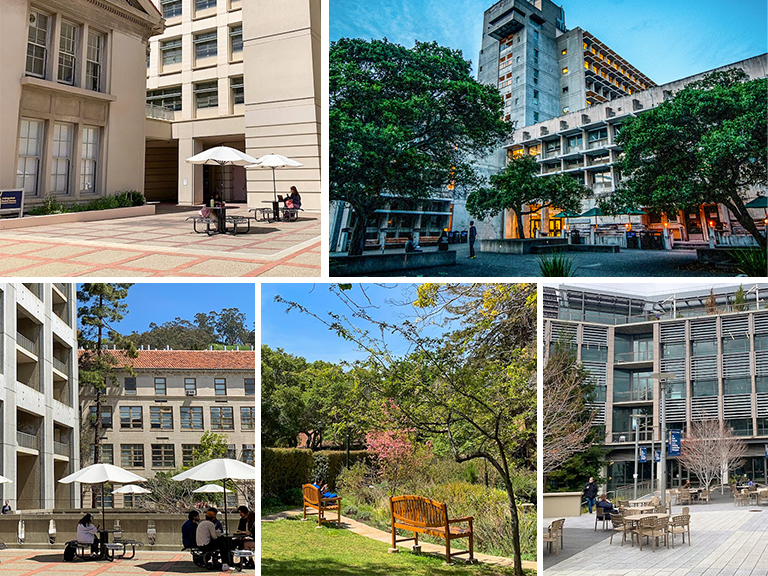 Find a quiet, scenic corner to crack the books.
In a big campus like Berkeley, most of the time study spots can be packed, especially during midterm or finals season. Fortunately, there are a couple of hidden study spots on campus that you can try out.
Ishi Court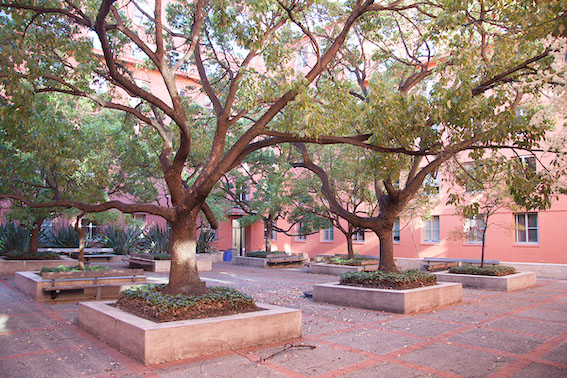 Ishi Court is a hidden gem hidden in the heart of Dwinelle Hall that is the perfect place to study, relax, or eat after a long day of classes. There are a bunch of chairs and tables to eat in the middle of the courtyard, so if you are someone who enjoys studying outdoors this is the perfect place for you. Compared to the other hidden gems on this list though, Ishi Court can be a little bit busy during peak hours so make sure you plan accordingly.
Women's Faculty Club Garden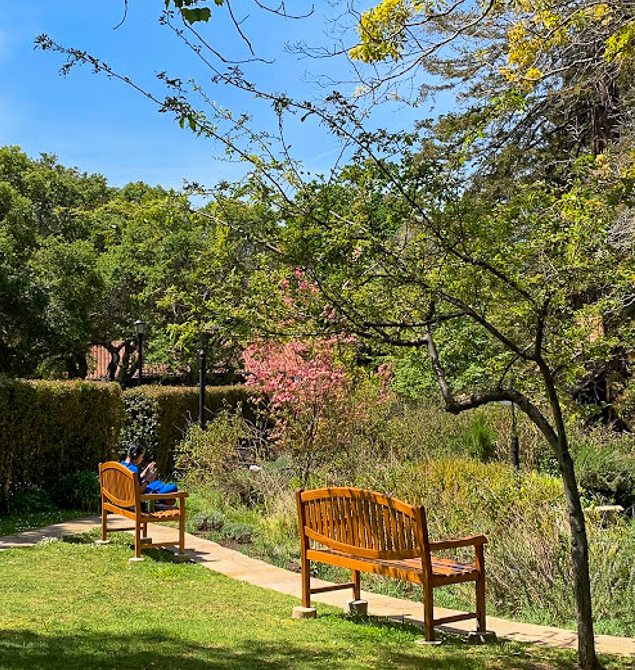 If you want to study outdoors, the Women's Faculty Club has a peaceful garden with benches (for guests of the club). Beautiful flowers bloom all throughout the garden, which makes for a really relaxing study session even on your most stressful days. Since the garden is located on one of the quieter spots on campus, you can usually hear birds chirping as you sit, eat lunch, or chat with a friend. There is also a lot of shade since most of the benches are underneath trees on those hot days.
Courtyard of Latimer Hall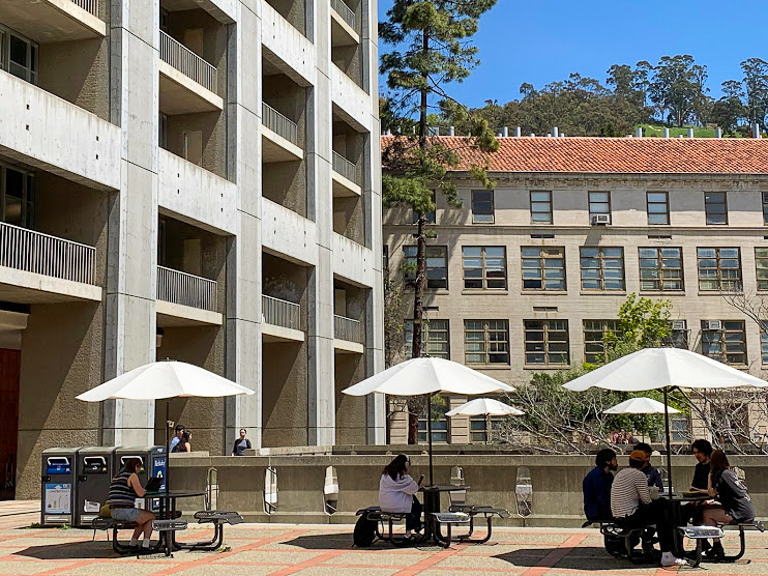 In the middle of Latimer Hall is a large courtyard with both an upper and lower level that has a large amount of seating to sit and study in the shade. The upper level can be a little bit crowded, but the lower level is usually pretty cozy and has a lot of seating.
If you are craving something to eat, the lower level also has The Coffee Lab, with coffee, bagels, and pastries. There usually isn't that long of a line (except during lunch hours), so you can get stuff quickly to go.
Haas Courtyard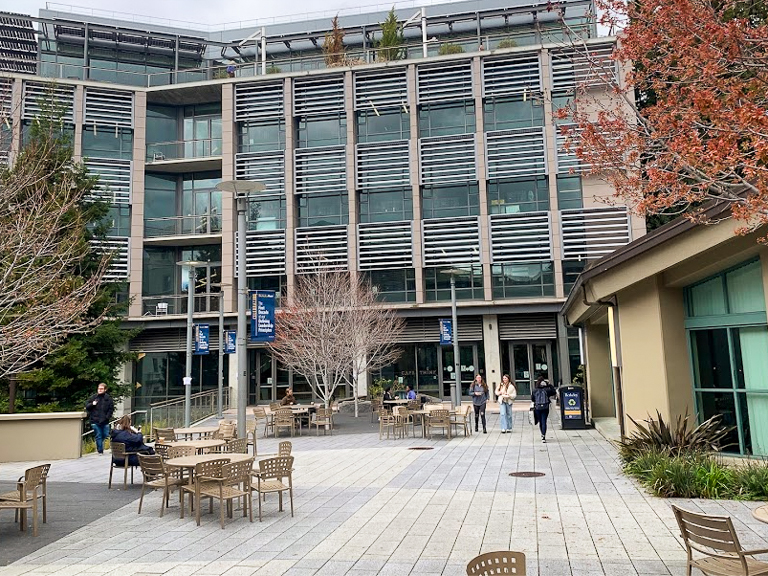 If you are frequently on Northside or happen to have classes at Haas, the Haas courtyard is the perfect place to study. It usually isn't too crowded and has a pretty open area in the middle of the buildings. If you are wanting a bite to eat, Cafe Think is attached to the courtyard and has coffee, breakfast sandwiches, salads, and paninis.
Wurster Library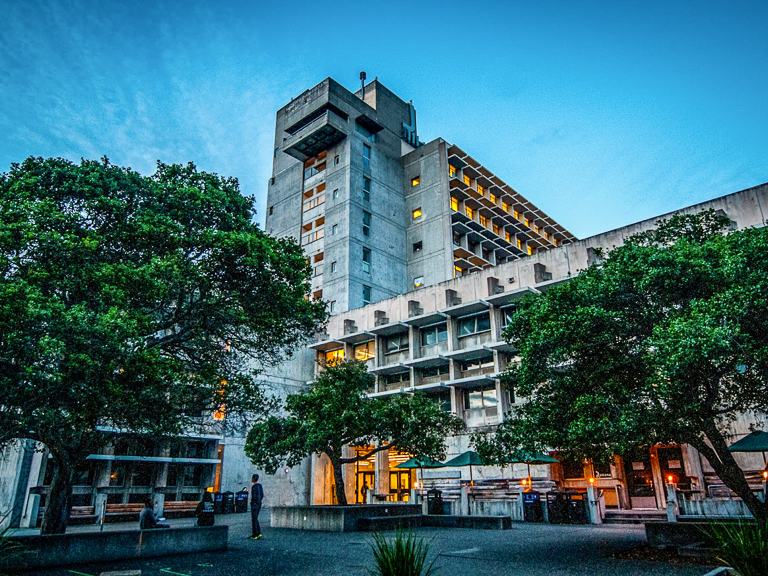 This small library on the Northside of campus is perfect for those who are looking for a good place to study that isn't crowded. As the environmental design library, they have a ton of resources when it comes to architecture, landscape architecture, and regional planning. The library has plenty of pretty windows that allow you to see the view all around the building.
For more ideas see our IG spot videos of libraries and more favorite study spots. Do you have a favorite study spot that's not on our list? Comment on one of these videos to let us know!
Samantha is a graduated Senior at UC Berkeley who majored in English and minored in journalism and creative writing.
Want More?