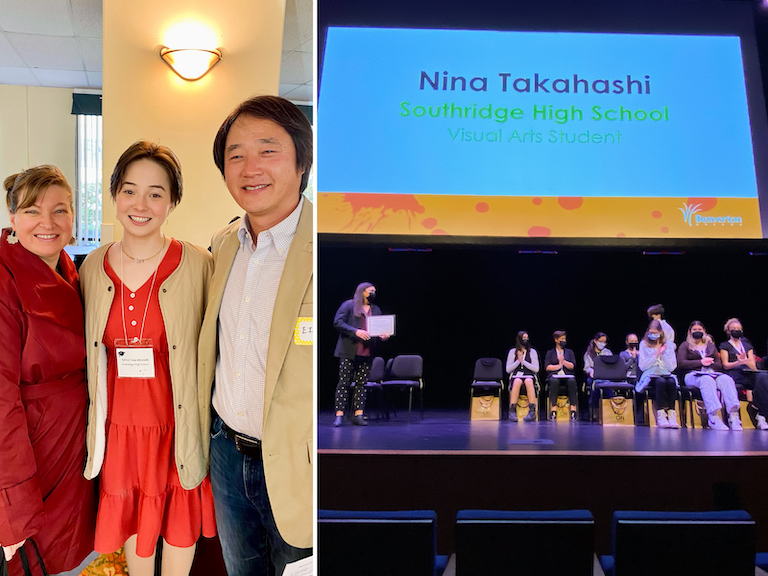 Scholarship trouble? We've all been there.
I can't count the number of hours I've spent doom-scrolling through the Internet in search of scholarships. It often feels like as soon as I've found one that fits, some glaring issue appears—the eligibility has been changed, the website hasn't been updated since the year prior, or the scholarship has been suspended.
Navigating scholarships can feel stressful, but it doesn't have to be agonizing. In this two-part series, I will discuss where to search for scholarships, provide links to awards that might be a good fit for you, and offer my top tips related to the process.
If you want to learn where to find scholarships, and take advantage of the resources available, keep reading!
Where do I find scholarships?
Scholarships are offered almost everywhere, but finding them can be a bit challenging. While UC Berkeley offers a selection through the Financial Aid and Scholarships Office, it's best to look for outside options as well. In terms of getting started, the US Department of Labor's free scholarship tool, Career One Stop, is a resource that I've found yields decent results.
There are two processes to keep in mind when using Career One Stop:
1. Apply search filters so your results cater to your needs (e.g., your school year, major, etc).
Example: "Medical"
Example: "Art & Writing"
Example: "Business"
2. Once you find a scholarship that seems like a good fit, make sure it's actually being offered this year. Some entries in the Career One Stop database are not completely up-to-date.
Another website that was helpful for me was Scholarships.com. I've had my qualms about using large, third-party websites to search for scholarships, but this one is easy to navigate and doesn't spam you with ads every other keyboard click.
Once you create an account with Scholarships.com, you're able to get information about all the scholarships on the site. Each post will link to another website—the site of the organization actually hosting the scholarship—and that's where you'll want to check eligibility, required documents, and apply. Searching through the clutter of a third-party website can be draining, but there are hidden gems to uncover if you take the time.
Also, if you're a current high school student, your counselor likely has a list of scholarships you can apply to, and your high school's website may have a compiled list of awards posted as well.
Lastly, to address the question we're all wondering: where isn't a great place to look for scholarships? While researching for this article, I found that the Federal Student Aid website and State Grant Agencies were not as helpful when it comes to seeking out scholarships (they are much better for information about need-based grants, work-study, and loans). These sites don't provide direct links to available scholarships, and I found the information difficult to sort through. This also tends to hold true for library reference sections.
Identity-based awards
What are identity-based awards?
Identity-based awards refer to scholarships, grants, or fellowships that include a specific eligibility criterion pertaining to one's identity. Examples of criteria include, but are not limited to, ethnoracial identity, religious affiliation, gender identity, and sexual orientation. Identity-based scholarships are typically hosted by organizations that promote the advancement of those who hold that identity.
Where can I find them?
To start, I always keep an eye out for scholarships from specific identity-based groups that I'm already part of, such as the Portland Japanese American Citizens League. Aside from that, I seek out other local organizations that pertain to identities I hold, and then search their websites for a scholarship tab. As a queer Japanese American, I tend to look for awards granted by institutes centered around Asian American and LGBTQIA+ causes.
There are dozens of different identity-based options geared toward very specific groups. First-generation Chinese American Christian students might be interested in the Cynthia H. Kuo Scholarship, whereas Latinx students from Northern California might fit the qualifications for the Latinos in Technology Scholarship. If you hold a certain identity, there's most likely a scholarship for it.
Why do they matter?
Identity-based awards often target members of historically marginalized communities. They are a way for a given community to support the future of their younger generation. If you hold a certain identity and want to connect with that community more, these scholarships are also a great way to start getting involved!
Taking Charge
Searching for scholarships that fit your academic and personal passions can seem intimidating, but if you use large aggregate sites like CareerOneStop and Scholarships.com, the results will come to you. Identity-based awards are also a wonderful type of scholarship to keep at the forefront of your mind while searching. This is especially true for students who are already involved in community organizations related to an identity they hold.
Now that you know the basics of where and how to search for scholarships, try putting these techniques into action. Stay tuned for a second article with additional tips about how to get the most out of your scholarship search, and in the meantime, best of luck!
Nina Takahashi is a first-year at UC Berkeley majoring in film and minoring in Japanese. All photos provided by Nina Takahashi.
Want More?