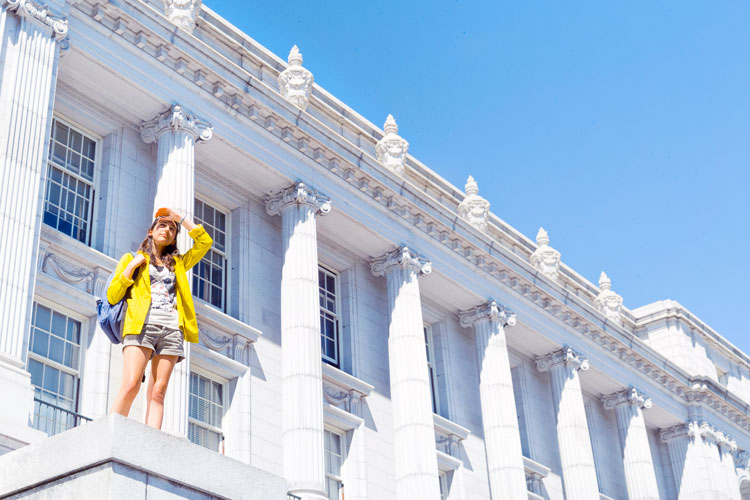 What to Do When…You Need Emotional Support
Three students get real about overcoming challenges as undergraduates.
Getting guidance
I struggled a lot my freshman year, emotionally and mentally.
The best decision I ever made for myself was taking advantage of resources at the TANG University Health Services. If you ever need guidance and support, get it sooner rather than later. You'll regret staying unhappy longer than you needed to.
Counseling and Psychological Services (CAPS) at the Tang Center provide no cost short term counseling for academic, career, and personal issues for students with and without SHIP. They also provide drop-in crisis counseling and group therapy.
Social Services provides counseling for specialized concerns such as chronic medical illnesses, pregnancy, eating disorders and nutrition, violence, and alcohol or other drugs.
The Tang Center also hosts nutrition counseling, food and cooking demonstrations, and plenty of budget-friendly recipes online for students.
Help with Disabilities
I was diagnosed with a rare kidney disease in the middle of my junior year spring semester. I was absent for three weeks of school while in the hospital and missed a few midterms and projects. My professors were all extremely understanding and worked with me to schedule makeups and extensions. The Disabled Students' Program office also shared resources with me to help me make it through the semester and I was able to pass all my classes. Not feeling my best while still going to classes and taking exams was extremely difficult and frustrating, but I was able to finish the year and complete my courses with the support of my professors and advisors.
The Disabled Students' Program helps students with disabilities navigate campus life as well as their academics.
Once students have documentation of their disabilities, they are assigned a DSP specialist. DSP specialists sit down with students to provide them with a list of accommodations tailored to their needs.
DSP also provides academic and financial advising, exam proctoring, housing services, priority enrollment and more.
Overcoming the Language Barrier

Overcoming the Language Barrier
As an international student coming to Berkeley, I had to adjust to the language barrier in addition to college life. While in class it's easy to adjust, because when you study English as a foreign language you learn many of the words they use in an academic setting. It's more difficult in a social environment because a lot of the words spoken by your peers you may not use day-to-day. When I come across language ambiguities, or cultural ambiguities, I just talk to my friends and ask for advice so I can understand the ambiguities better.
The International Office provides advising for nonimmigrant students, scholars, staff, and faculty.
They help enhance the academic experiences of international students and scholars by providing expertise in advising, immigration services, advocacy, and programs in the UC Berkeley campus community.
They also host social gatherings, workshops, and various events for international students to build community while getting to know about all that Berkeley has to offer.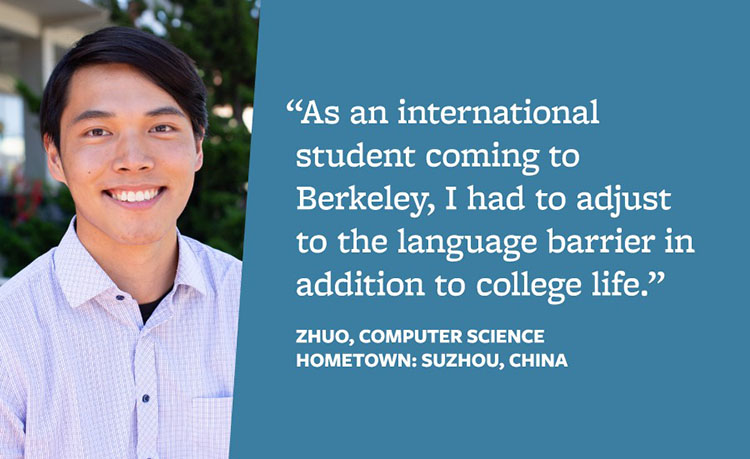 This story first appeared in slightly different form on Medium.
Katie Camacho enrolled as a fall transfer student studying comparative literature.