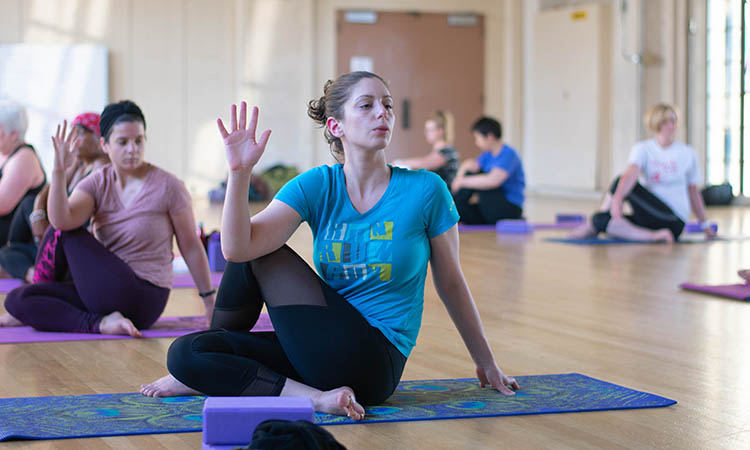 Advice from a Fellow Student
When I made the decision to attend UC Berkeley, a flood of emotions coursed through me–from excitement and joy to apprehension and fear. As I traveled hundreds of miles from Long Beach, CA I knew that college would usher in a new era, and I would become a different person. So eager to take advantage of the new prospects and experiences, I lost track of myself, and how to balance work and life.
I began a new journey to regain my sense of self. Through its well of resources, Cal held my hand through the process. Since then, I have endeavored to give back to our campus community by creating my own mental health club: Letters to Strangers@Berkeley.
Berkeley is a huge college, and it's normal to feel alone and misunderstood sometimes. There is no shame in struggling through the transition to college, and Cal is more than prepared to guide you through it. Know that you are never alone.
Here are some resources I used during my journey and a few others that I've heard of or started to explore. I hope they help you pave the way for a smooth college experience!
University Health Services
University Health Services is a great place to start when looking for mental health and general wellness support. Here are three services I've used and heard of:
Advice Nurse: I cannot emphasize this enough: the Advice Line is open to support you at all hours whether you have a medical question, need home-care advice, or are just unsure about which services to use. I have used this resource, and have found it very approachable and helpful! If you don't know what to do next, the Advice Nurse will guide you to the service you need. If you need counseling, they will also lead you there. Information: Advice Nurse, 510-643-7197 (available 24/7) or send a secure message via eTang.
Let's Talk: I just found out about Let's Talk this summer so I haven't used it, but it looks like it makes counseling super easy! This program usually offers offsite, on-campus, walk-in consultations that are free to any student. Currently, they are offering virtual consultations. It is hassle-free with no paperwork or appointments needed.
SHIP Insurance: Do you have SHIP Insurance? Trust me, it is a very valuable resource. When you get to college, everything will be new. The last thing you want to do in between studying and dinner is to be fighting with your insurance about our-of-network costs or arguing with hospitals about what insurance they accept. SHIP Insurance is convenient, comprehensive, and works hand in hand with UHS. As someone who almost opted out of it, I am SO glad I stayed on this plan. If you already have SHIP Insurance, utilize it. Go get your pearly whites taken care of, your physical done, or pop in for a check-up! Worried about the cost SHIP Insurance? Read more about how it is accounted into your financial aid offer.
These are just a few of UHS's services. Find more by exploring their ‌‌Health‌ ‌Coaching‌,‌ ‌‌Counseling‌ ‌and‌ ‌Psychological‌ ‌Services‌,‌ ‌community-specific‌ ‌support‌,‌ ‌‌nutrition‌ ‌support‌,‌ ‌or‌ ‌‌self-help‌ ‌tools‌‌ (TAO).
Rec Sports Online
As the adage goes, a healthy body is a healthy mind. Studies have shown that strong people have faster reaction times and perform better on memory tests, but most of all, a strong body also creates a healthy mentality. That mentality will offer a feeling of well-being and inner strength that keeps you going after a long day studying and working. With the transition to remote classes, physical activity is more important than ever.
Although I typically get my exercise by running, many of my friends have told me that Rec Sports is an awesome resource that we get as Cal students. I went a few times with my friends and have been impressed with the number of resources and the amount of support available. Since all classes are now online, if you prefer working out at home, this is definitely for you!
Rec Sports Online offers a plethora of options to get those steps in! You can join the live virtual classes, watch pre-recorded workout videos at your own leisure, or schedule private sessions with a Certified Personal Trainer! These options cover workouts from yoga and pilates to cardio and strength training to everything you might need.
recalibrate
recalibrate was designed to serve as a centralized, accessible, and engaging website for wellness information, resources, and tools targeted towards the entire campus community. Their mission sounds really cool, and their website is user friendly while making mental health approachable.
This site gives you quick access to specific resources you need or takes you to general databases where you can explore your options based on how you feel. The topics they cover include campus issues, student parental needs, sexual assault, financial problems, and more. It is a very quick way to get familiarized with and to find the resources that you need at Cal!
Letters to Strangers@Berkeley (L2S@Berkeley)
Letters to Strangers@Berkeley is a mental health advocacy club I started. It is my heart and soul here at UC Berkeley.
At L2S@Berkeley , we strive to change Berkeley campus culture by destigmatizing mental health. We also believe that writing is humanity distilled into ink and that one letter-one personal connection-can truly save a life.
Participate in our Virtual Letter Exchange platform. Too often, technological advances today leave us feeling more alone than ever. This initiative goes beyond one letter and helps us celebrate the humanity of life and change the progress of society.
Or sign up to be a general member for de-stress events, professional panels, and other exciting information! Come with an open mind and heart, and you will find a community here.
Looking for more resources? Check out:
Find Your Place: Resources for your Fall 2020 Journey
Find Your Impact: Get Involved
Cybele Wong is a second year majoring in economics and business, and the co-president of L2S@Berkeley.