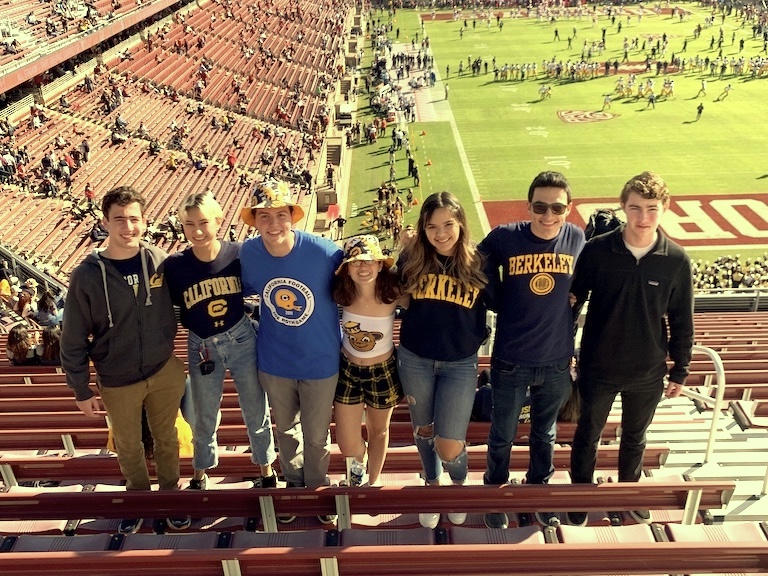 Make the Most of Your Time at Berkeley
With so much to explore at Berkeley, don't miss out on unique Berkeley college experiences that can help you feel like a part of the Golden Bear community. We asked your fellow peers how they enjoy their time in Berkeley and what they're looking forward to the most, especially after over a year of remote learning and virtual connecting. Here in part 2, you can find more ways to explore and try something new! Read Fun at UC Berkeley, Part 1 for more ideas.
Enjoying College Sports and Intramurals
"I plan to watch football games/sports in general. I am an athlete, and I absolutely love watching sports. Football games are fun to watch, especially when you are part of the band. I hope to join the marching band."
– Jeda D., Sophomore
"I'm looking forward to a new environment and watching college sports! I love the Bay Area and I am just excited to see something in person."

– Jaquelin H.R., Freshman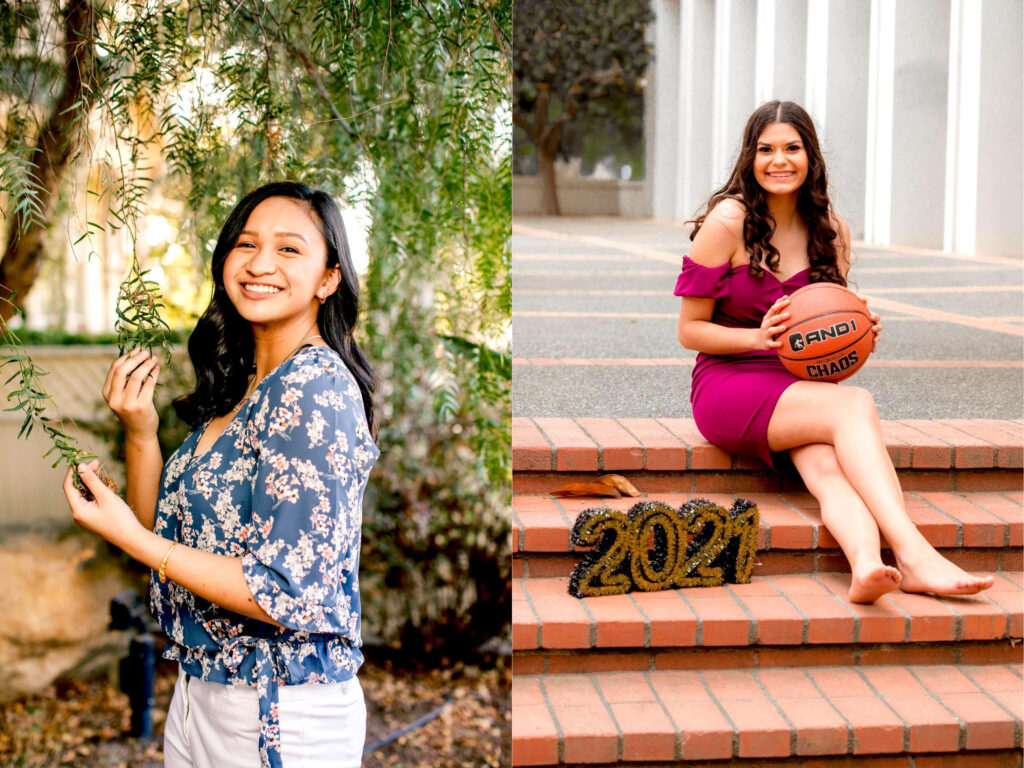 Jeda D. (left) and Jaquelin H. R. (right)
"At Cal, I hope to walk on to the track and field team and become a student athlete. I also enjoy advocating for my fellow transfer students and have applied to become a Director in the Transfer Representative's Office which is part of the ASUC! I also look forward to becoming a Fung fellow to pursue my passions as an engineer and innovator!"
– Preston M. H., Junior
Football season gets pretty intense at Berkeley especially during the Big Game every year against Stanford. Even if you have no athletic ability (like me), watching sports can be a great way to engage in school spirit. Trust me I have gone to multiple football games not understanding a single thing other than if we lost or won.
If football is not your cup of tea, there is a variety of other sports to enjoy, from basketball to waterpolo. Explore the Cal Athletics calendar for upcoming games.
Hitting the Books at Berkeley
" Studying at the libraries, being able to leave my house and be in a place that's almost solely used for studying are the two things I'm most excited for."
– Samantha K., Junior
"I want to meet as many people as possible and join a group of friends. I want to talk to people in my classes and meet them, then set up plans. If anyone needs to find me, I'll be at the top of Campanile or in the library."
– Elias N., Junior Transfer
One of the hardest shifts from in person to remote learning is having no designated space to study. Libraries used to be full of students studying and then that quickly shifted into turning our homes into study spaces. Now that restrictions are lifting, students can explore Berkeley's many different libraries with fresh eyes. Do you prefer a more talkative environment like Moffit? Or a completely silent space like Doe? Or maybe you can start by creating a list of libraries you have yet to explore. Explore which libraries are currently open or find a study space that works for you.
Getting Involved Outside the Classroom
"I'm a part of the Cal Band and I'm really excited to perform at football games again. I also just picked up the Asian American & Asian Diaspora Studies minor and I'm excited to finally see the department and people in person."

– Hannah C., Senior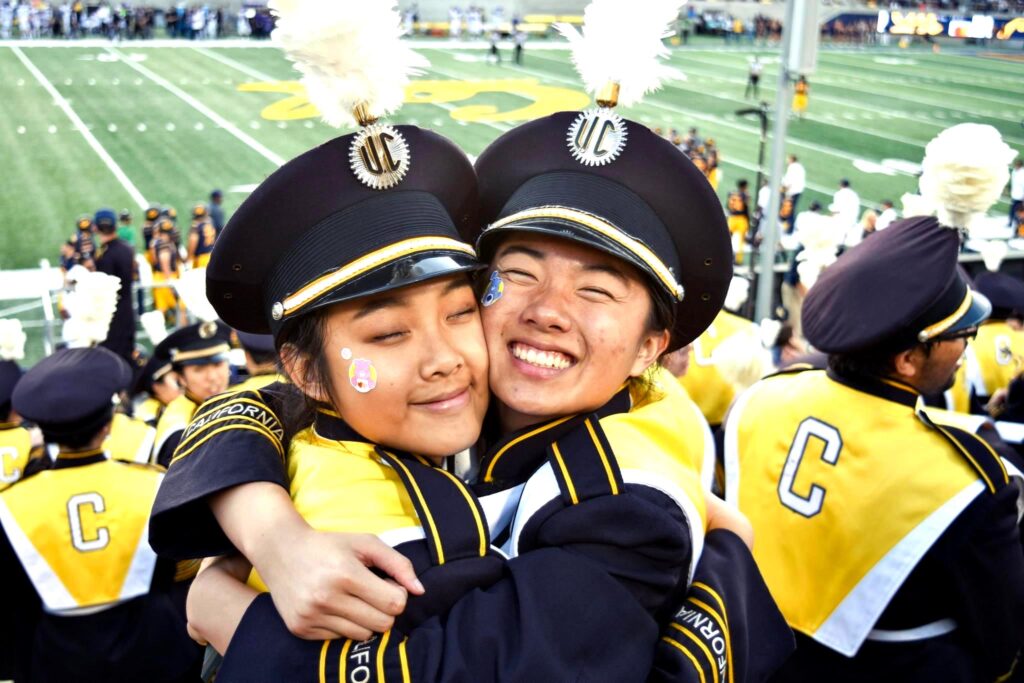 "I plan to join a club, volunteer and be active to promote social justice and help those in need."
– Vivien T., Freshman
"I can't wait to start at my dream school and take full advantage of all the opportunities to make it the most fun memories of life. I want to be part of every event and clubs and organizations because I love learning about languages, cultures and all that fun stuff."
– Laraib K., Freshman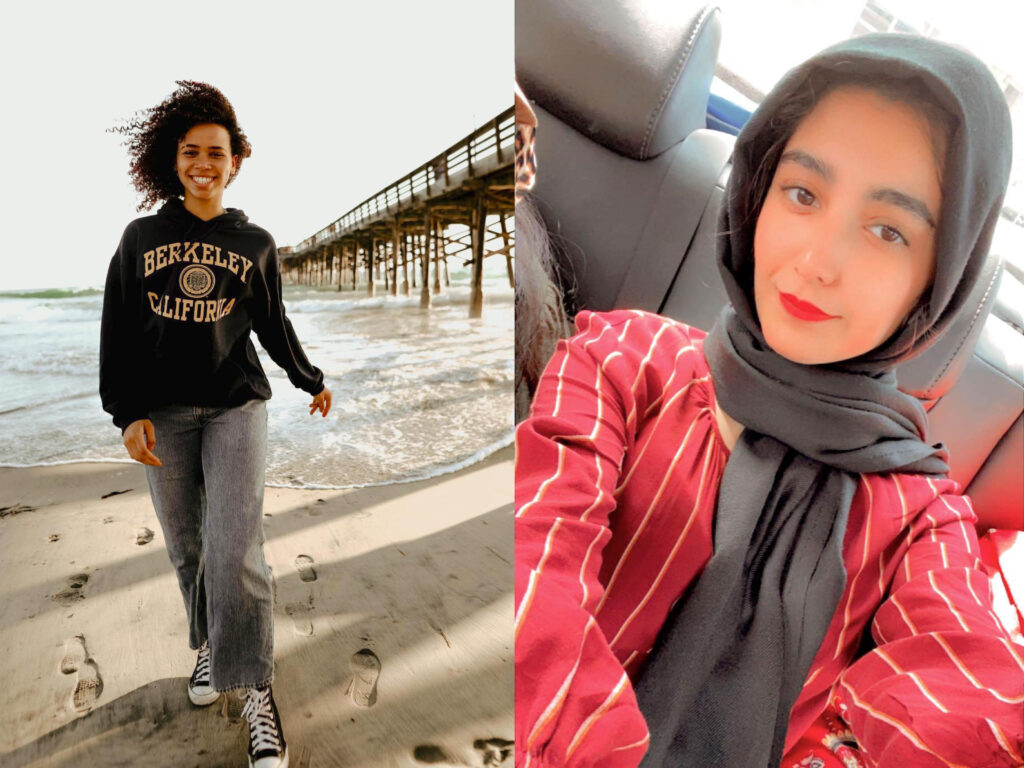 Vivien T. (left) and Laraib K. (right)
"I'm looking forward to starting classes and meeting new people. It will be my first time schooling in a different country and I'm just looking forward to all the experiences that come with that. I'm excited to play soccer as a club sport, and I have already joined a club called Amigos that can help me with my Spanish! I want to take part in all the classic Berkeley traditions and also try boba for the first time, since that seems to be the official drink!"

– Oyinkansola S., Freshman
"I plan to join Cal's CUPSI (College Union Poetry Slam Invitational) team, attend football games, and activities hosted by retention recruitment centers."
– Erzsabet G., Freshman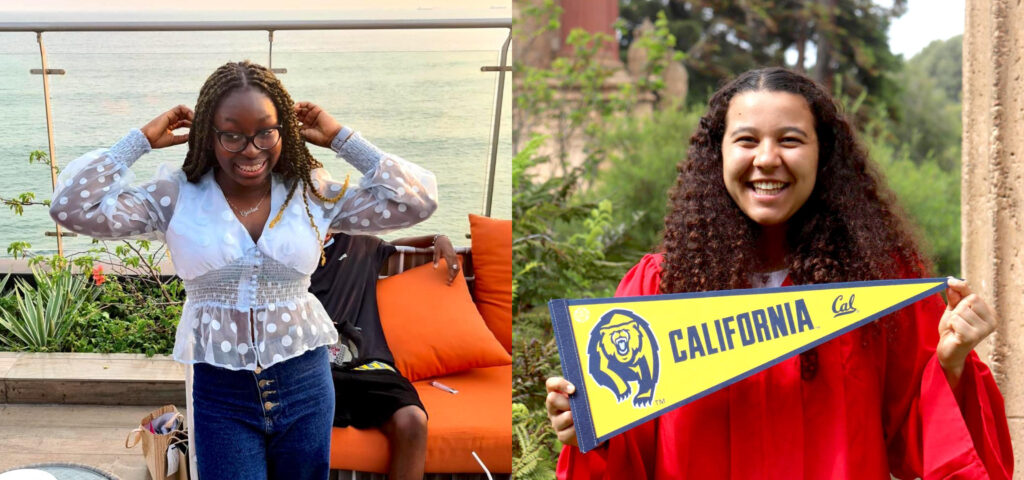 Oyinkansola S. (left) and Erzsabet G. (right)
Joining extracurriculars or exploring classes you are interested in can both be great ways to have fun. There are over a thousand clubs on campus to choose from like acapella groups, consulting clubs, and more. Clubs at Berkeley are known for the communities they build. One way to find networking opportunities is to keep a lookout on the Facebook page of your class. Clubs often post on these Facebook pages about when they meet and whether there is a recruiting process. These Facebook pages are really easy to join. All you have to do is look up "UC Berkeley Class of (year)" or "UC Berkeley Transfer Class of (year)" and request to join by providing your Berkeley email address. Since we go to such a large school, clubs tend to be a great way to attend smaller social gatherings. Some of my most fun memories at Berkeley have been from club meetings.
College is a time to explore your passions, interests, and discover yourself all while having fun. At a place like Berkeley this has never been made easier with such a diverse campus of students, interests, and environment. I definitely recommend some of these suggestions by students and will be trying them out myself!
Dixie Valle is a senior at Berkeley majoring in Political Science.