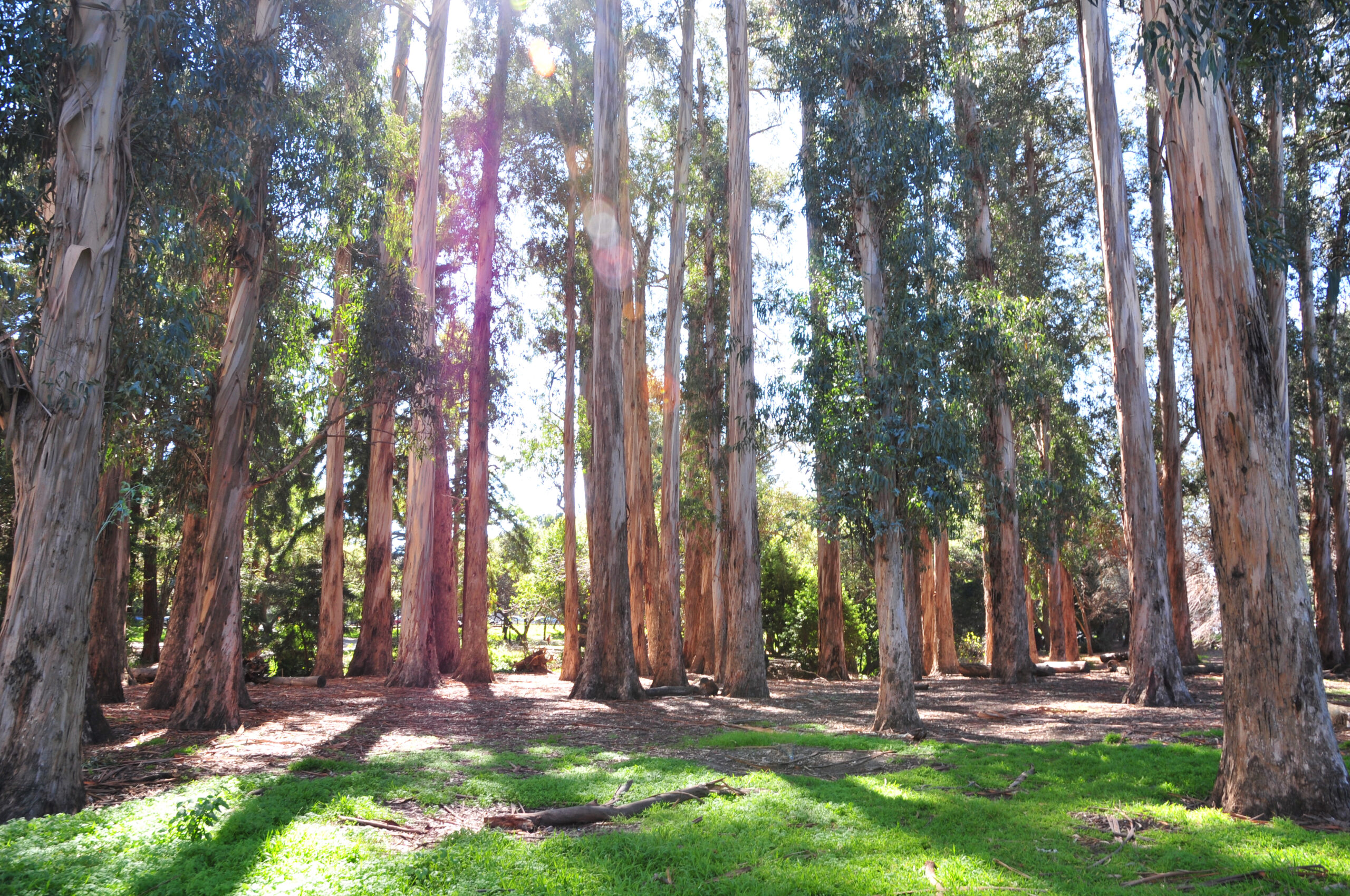 Relax and Unwind
Rest is essential to make sure we work better and are more productive. You may have a lot of different responsibilities, assignments, and factors that might cause you stress, and lead to you feeling burnt out. Luckily, there are many ways to revive yourself by resting and relaxing around campus.
1. Find a place to take a nap
Even if you only have an hour break in between classes, there are multiple places on campus that make for a great place to nap. Bask in the sun on Memorial Glade, or try a massage chair at the Recreational Sports Facility (RSF), the cozy seats in Morrison Library, or the Doe Library reading room.
2. Pet a dog
For a short pick-me-up on campus, Paws for Mental Health has dogs that students can pet and take a break with. They also have larger events throughout the year where there are multiple dogs that you can pet and play with on Memorial Glade, so be on the lookout for those events as well.
3. Start a new hobby
A great way to start making sure you take breaks regularly is to get a hobby that you can work on during your downtime or make time for throughout the week.
If you want to be more crafty, check out the Berkeley Art Studio. They have classes that you can take in painting, ceramics, photography, printmaking, design, and craft and textile arts.
If you want to enjoy nature more as a hobby, check out the Eucalyptus Grove and Strawberry Creek, which runs all throughout campus.
4. Explore nature
In Berkeley, there are lots of beautiful outdoor places to explore. If you want to get active, there are hiking trails near campus like the Big C hiking trail and the Berkeley Fire Trails.
For some adventures off campus, you can also visit the Berkeley Marina, Berkeley Rose Garden, and UC Botanical Garden.
5. Read for fun at a cafe or library
If you like reading for fun, set aside your textbooks and go get a change of scenery from campus. The Berkeley Public Library has four floors of books in many different genres for you to choose from.
There are also a lot of cafes near campus where you can read, like Cafe Milano or Cafe Strada.
6. Visit a museum
There are plenty of museums that you can explore in the Bay Area, like the UC Berkeley Art Museum and Pacific Film Archive (BAMPFA), Lawrence Hall of Science, and the San Francisco Museum of Modern Art.
Students get into BAMPFA and the Lawrence Hall of Science for free with a Cal 1 Card and the San Francisco Museum of Modern Art for a discounted fee.
7. Volunteer
During my time at Cal, I joined a community service club that did volunteer work on the weekends, and it became a great way for me to relax and explore Berkeley. Being able to see how I impacted the people and communities around me just by giving some of my time really made me feel better about myself and helped me dispel stress. Here is advice from a student on how to look for volunteer opportunities and clubs you can be a part of, or start by visiting the Public Service Center.
8. Walk and shop
Taking a walk and shopping, even just window shopping, can be a great way to move around and de-stress after a long week. There are a bunch of shopping places near Berkeley, like the Fourth Street Shops and Bay Street Emeryville. You can visit some of the shops on Telegraph and in Downtown Berkeley if you want to stay closer to home.
Time to go take a break!
Samantha recently graduated from UC Berkeley with a major in English and minors in journalism and creative writing.
Want More?