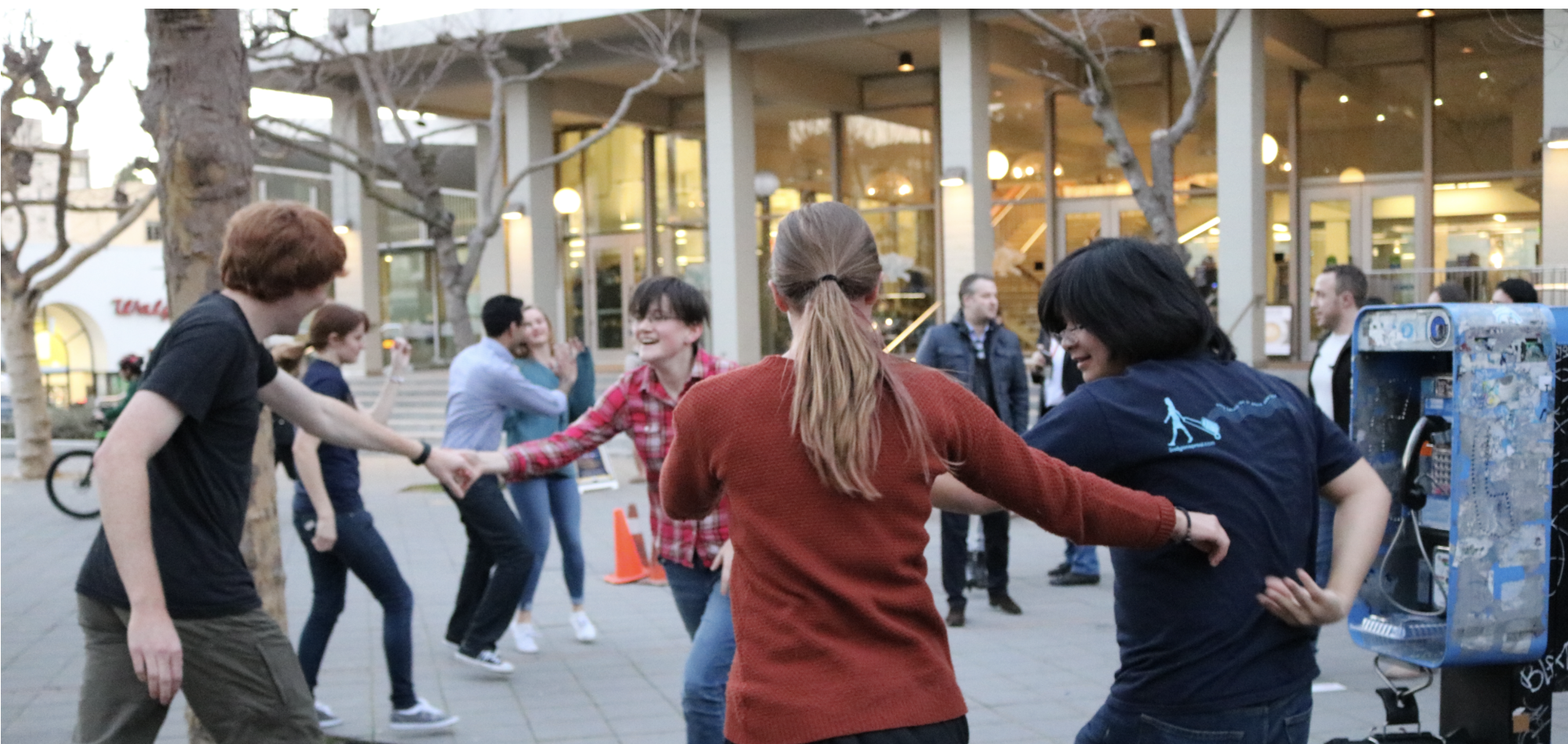 What is a DeCal (or Democratic Education at Cal) class?
DeCals are UC Berkeley courses created and facilitated by students that often cover topics not addressed in traditional curriculum. Topics range from Photoshop to baking to meditation, and so much more. DeCals are a great way to learn more about a topic you've always been curious about, pick up a new skill, or simply make friends with similar interests. Here are some tips to finding the right DeCal for you!
Check the Day, Time, Units
As with any other class, the first consideration when determining whether a DeCal is right for you is checking if it fits into your schedule or not. Since the classes are taught by other students, DeCals are often taught later in the day than many traditional classes. They generally fall sometime between 4:30 p.m. and 9 p.m., last about one hour, and count for one unit towards graduation. Most DeCals meet once per week, though there are a few exceptions — usually for 2-unit and 3-unit DeCals. For fall semester, DeCal classes are usually put up in mid-August, and for spring semester, in mid-January. The DeCal website contains a full list of course times, dates, and units.
Fun & Famous
DeCals distinguish themselves by teaching non-traditional course content. Naturally, this leads to fun courses gaining popularity, even fame, amongst the student body. Here are just a few of the fun and famous DeCals that Berkeley students have enjoyed over the years:
"Brain like Berkeley – A Frank Ocean DeCal" was taught in fall 2018, even gaining recognition from the singer's mom and brother on Twitter. According to one of the course's founders, the course explored how Frank Ocean's artistry "challenged hypermasculinity and gender politics."
"Life Skills: Intro to Baking" is a class that has been offered every semester for a few years now, and it is amongst the most popular DeCals on campus. According to the course description, the class is for those who have little or no baking skills but want to learn how to make delicious cakes, pastries, and bread.
"Nicki Minaj: The Black Barbie Femcee & Hip Hop Feminisms" was offered for the first time in the spring 2023 semester. The course's creator describes the class as "interested in thinking critically about [Minaj] and [her] productions within the context of broader historical social structures and hip hop feminisms." The class announcement went viral on Twitter, even prompting Nicki Minaj to say she'd "love to stop by."
"UC Hogwarts: The Wonderful Wizarding World of Harry Potter" explores themes like government and corruption, social hierarchies, and coming of age as they appear throughout J.K. Rowling's Harry Potter book series. Having been offered every semester for several years, it remains one of the most popular DeCals on campus.
A Curriculum of Self Care
DeCals also set themselves apart because they offer the unique opportunity to earn course credit by practicing self care. By providing tools to improve physical and mental health, DeCals create a space for students to develop healthy responses to the stresses of everyday life. Read on to learn about just a few of the DeCals with a curriculum of self care:
"Step Out of Overdrive; Meditation for Stress Relief" introduces students to evidence-based breathing and meditation techniques as a method of stress management. It discusses the connection between stress and human expression, and it even offers students a free happiness retreat through SKY, a campus club specializing in meditation and stress management.
"Exercise is Medicine" is a course that allows students to explore campus programs promoting physical activity. A collaboration between UHS, Recreation & Wellbeing, School of Public Health, and the Department of Physical Education, the course highlights a wide variety of resources, showing students the link between regular exercise and improved mental and physical health.
Testimonial
While reading course descriptions can be helpful, sometimes it's more informative to hear from students who have actually taken DeCals themselves. For that reason, I reached out to Preslee Vanlandingham, a junior majoring in English and minoring in Creative Writing, to hear about her DeCal experience.
How was your experience with DeCals different from your experience with traditional classes at Cal?
"A DeCal has more of a club-like feel than a traditional class. I felt more invested in the content we were learning [in my 'Young Adult Literature' class] because I want to become a YA writer. It also felt way less stressful and the assignments were usually fun."
What, in your opinion, is the best perk of taking a DeCal?
"You can meet a lot of cool people with the same interests as you in DeCals! Plus, some can be taken as major credit which feels like a secret loophole while spending time learning about something you're more directly interested in!"
How to Sign Up
Enrolling in DeCals is a little bit different from enrolling in traditional classes because it doesn't start until the beginning of each semester. Be sure to check the DeCal website early in the semester to find out what classes are being offered, find out when the deadline to apply for each DeCal is, and find the application forms for each DeCal. Once those steps are done, the process mirrors that of signing up for traditional classes. Sign up for the course on CalCentral using the class code that you are given!
I hope this breakdown of DeCals at Berkeley was helpful. If you'd like to hear about what DeCals students would like to see on campus, check out the video from @ucberkeleylife on Instagram. If you'd like to hear more about students' experience teaching a DeCal, check out this "Teach a Decal Class" blog post. If you have any questions about whether a DeCal is the right option for you, reach out to your advisors through CalCentral.
Lucas Yen is a recent graduate of UC Berkeley majoring in Political Economy.
Want More?