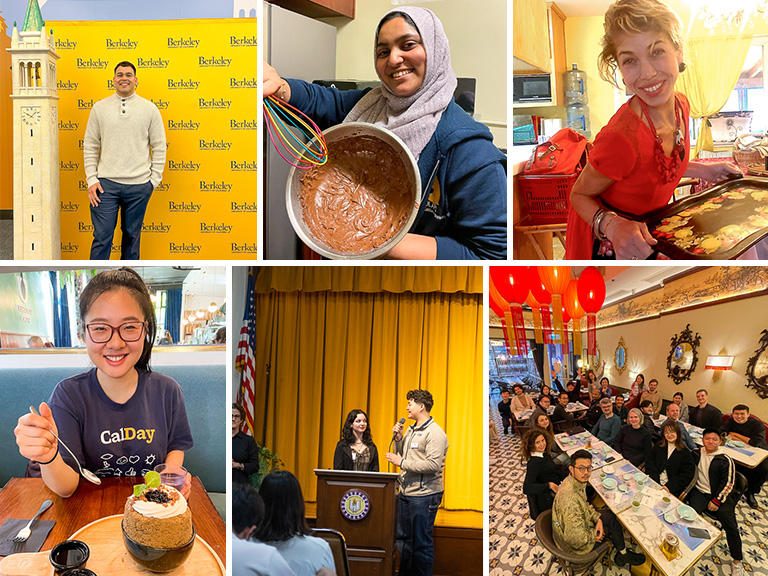 What are you up to this summer?
From "mermaiding" and baking to interning and volunteering, read on to see what your fellow Golden Bears are doing with their summer breaks, and what they are looking forward to in the fall!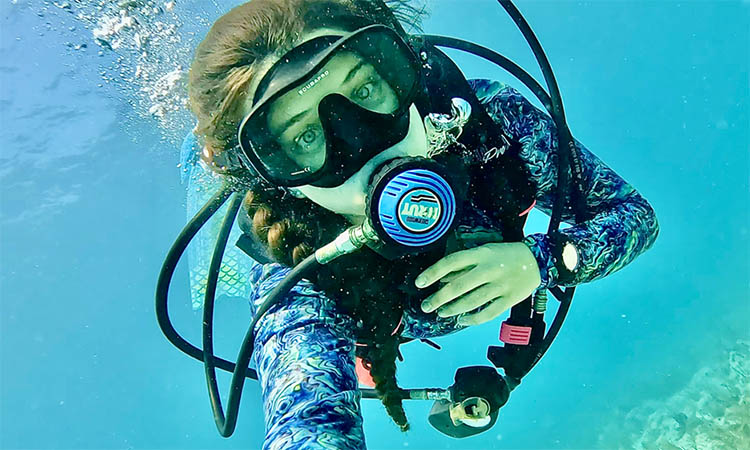 "I'm unwinding by mermaiding, rowing, scuba diving, playing ukulele, hula hooping (sometimes with fire!🔥), surfing, and painting! I'll be working in a technology commercialization internship funded by the DOE with Lawrence Berkeley National Lab. I was also at a clean energy tech startup workshop in Burlington, VT working on my solar startup company, GismoPower. My mom went to UC Berkeley and I'm going to be living in the same graduate Co-op as she did, so this fall I'm looking forward to recreating all the photos she has of her time at Berkeley (same pose, same place, same shot angle etc.)! — Antonia Tahia Ginsberg-Klemmt, Mechanical Engineering major, Class of 2024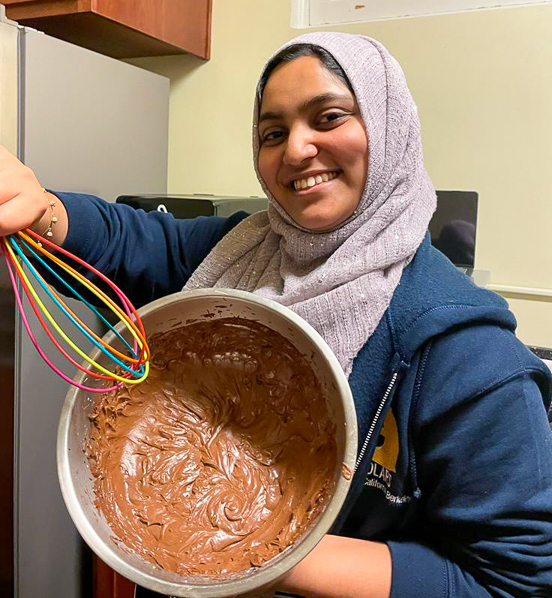 "I'm doing a Global Internship in Singapore and meeting my friends and family in Bangladesh. I'm also taking 6 units of summer courses. I'm excited to go to the National University of Singapore and explore the country and all it has to offer: its amazing food, culture, and Singlish. I'm also working on a new painting and am excited to show off my baking skills to my family after taking the baking DeCal this past spring." — Qurratul Ain Sanjida, Electrical Engineering and Computer Science major, Class of 2026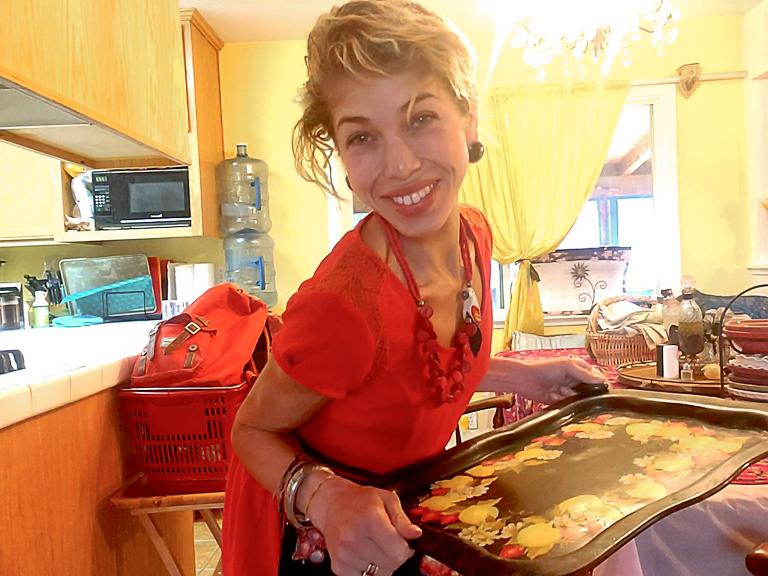 "This summer I will be taking Theater 118 AC with Abigail De Kosnik as well as a chemistry class at a local community college. I selected the Theater 118 AC class because I'm interested in how performance and social media intersect with popular culture. I will be taking the chemistry class because I need it as a prerequisite requirement for the graduate school program that I hope to get into. I will also be interning at 23 Nutrition as a content creator for a functional medicine registered dietitian. My role specifically involves interviewing female business owners from all walks of wellness including physicians, dentists, and personal trainers, and sharing their stories and services on the 23 Nutrition blog page. Additionally, I will be helping as an outreach volunteer at the City of Berkeley's WIC program. Our focus this summer will be preparing for World Breastfeeding Week held in August. And I plan to spend as much time as possible outdoors soaking up the summer sunshine on long walks with friends and family and solo runs." — Nisa Zamora, Media Studies major, Class of 2025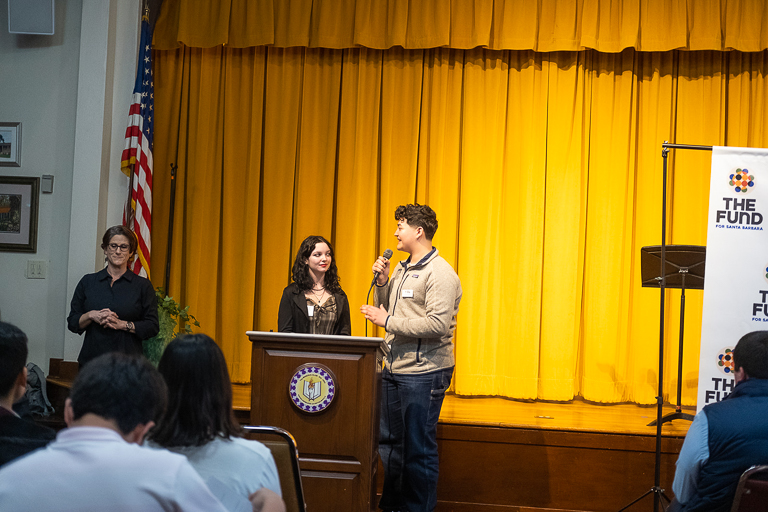 "I was selected as a Bank of America Student Leader. I will be interning with a non-profit organization for 8 weeks. I will be flown out to Washington DC to meet government officials and attend a leadership conference — I'm so excited! This fall, I am beyond excited to see all the opportunities I get myself involved with. The Bay Area is full of exciting and unique opportunities for students, and I'm extremely excited about calling it home this fall." — Carlos Gonzalez, Ethnic Studies major, Class of 2026
"I'm spending my summer in Shenzhen and am excited to explore new interests and start as a Creative Intern for OMA, a prestigious architecture design firm. I'm excited to develop more professional skills in a real-world setting and touch world-famous architecture projects directly. This fall I'm looking forward to taking new classes and preparing for my thesis." — Yabiao Guo, Architecture major, Class of 2024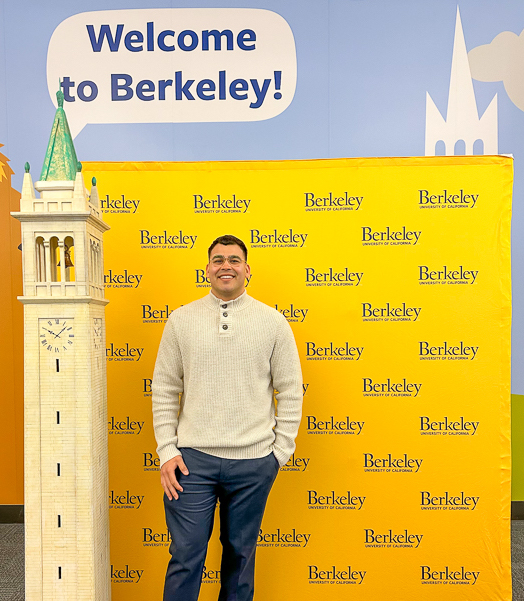 "I'm spending my summer in Berkeley and taking summer classes, and am looking forward to getting well acquainted with Berkeley in the fall." — Israel Castro, Philosophy and Psychology major, Class of 2025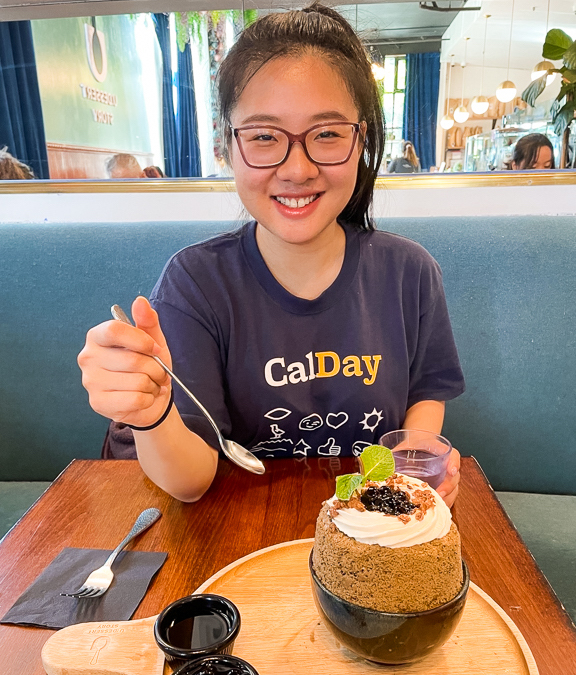 "I'm traveling to Hawaii and exploring my hobby of how to do nails! I'm napping, eating my favorite food, and spending time with my family. I'm looking forward to starting my new job. My new position is a Program Manager at Amazon. I'm really excited to get started because my internship there was amazing. This is an industry I've been aspiring towards for a long time, so it feels like the beginning of a new chapter of my life and I'm looking forward to that challenge! I found the position with the help of my experience at Student Affairs Communications and from various campus organizations, like SACUE. My mentors from SA Comms, Andy Davis, and Jennifer Denton, helped me gain the diversity of knowledge that I used to shape my work in my Amazon." — Cybele Wong, Business Administration major, Class of 2022
Follow @ucberkeleylife on Instagram so you don't miss out on upcoming announcements to submit your summer selfie and to  sign up to be part of the Student Affairs Cast. A big thank you to all who participated! Here is an Instagram post featuring other submissions:
View this post on Instagram
Want More?
Melissa Mora-Gonzalez is a third-year at UC Berkeley majoring in English and minoring in journalism.