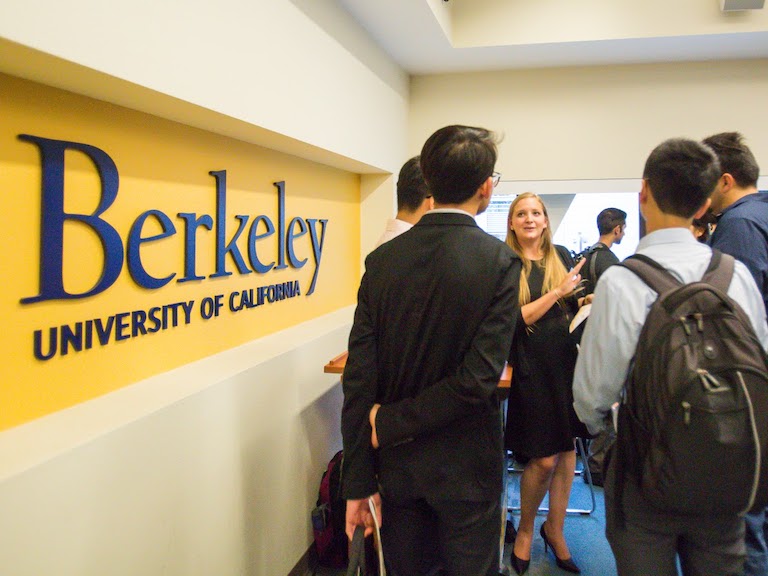 Begin Your Internship Search
In Preparing for an Internship we spoke with two Career Center employees, Shana Love, Assistant Director for Experiential Learning, and Adrianne Johnson, Assistant Director for Alumni and Employer Engagement, about the internship process. Here they share some information about what to know before you start your search for an internship and where to find them.
One thing they stress is that it's never too early to think about an internship: "When you think about whether it is ever too early, think not just in the chronological year but also in life: Is it ever too early in life to be thinking about internships, and the answer is also no. It's never too early and it's never too late."
What should students know before starting their search and application process?
Get to know yourself and your values (as well as your strengths and weaknesses). Once you know what you care about and what you are good at, you can start looking for roles at organizations which fit in with potential career paths. For example: You are interested in working in tech and you have great people skills but you don't like coding. Then, check out internships in marketing, people operations, or customer success at a tech company or a tech-adjacent company.

Find an internship that aligns with your academic program

and

your career path. 

There's a concept of "

ikigai

" that a lot of psychologists and career counselors use. It means roughly finding your purpose in life with both personal and social dimensions. This diagram includes overlapping spheres covering:

What you love

What you are good at

What the world needs (skills like marketing, data skills, interpersonal relationship building, etc.)

What you can get paid for (where the market is now and where it's going in the future. Example: new jobs related to AI, social media, etc.)

Flip the script by finding out what companies are looking for and what you can bring to the table. Consider what you can do for them, not just what they can do for you.

Schedule an appointment with a Career Counselor. Our counselors are available via Zoom, phone, or in person to help you. Peer advisors are also here to give some friendly advice. 

Join the alumni-student networking hub,

Berkeley Career Network

, and sign up for

Career Fairs

to help you find your focus and clear the way to some solid internship opportunities. 
Where can students find internships?
The Career Center has some places linked in Handshake, along with campus opportunities, and even more campus opportunities. But also consider checking out Career Fairs:
Career fairs not labeled as internship-centered are great opportunities to connect with recruiters, hiring managers — whoever the representative is from the company. They may have some internships, and if someone is interested, it's worthwhile to meet people and ask for any available opportunities.

Recruiters love hearing that you are excited about their company and that you know something about their company already. Do some pre-work to get ready to pitch yourself to that organization. R

ecruiters that we work with are university recruiters for a reason: they like working with young people, they don't just want to work with these executive-level job seekers. They like that mentoring aspect. It's worth trying to speak with them as much as you can to get as much of their feedback as possible.

Read one student's story on how she landed an internship at the Smithsonian.
And one last piece of advice from Adrianne: "Talk to five people: two alumni, one counselor, one peer advisor, and also with a professor or family member to get advice on your resume. If you talk to those five people, your resume is going to look good and your job search is going to be tight, because you're getting advice from different places."
 Melissa Mora-Gonzalez is a second-year student at UC Berkeley majoring in English.