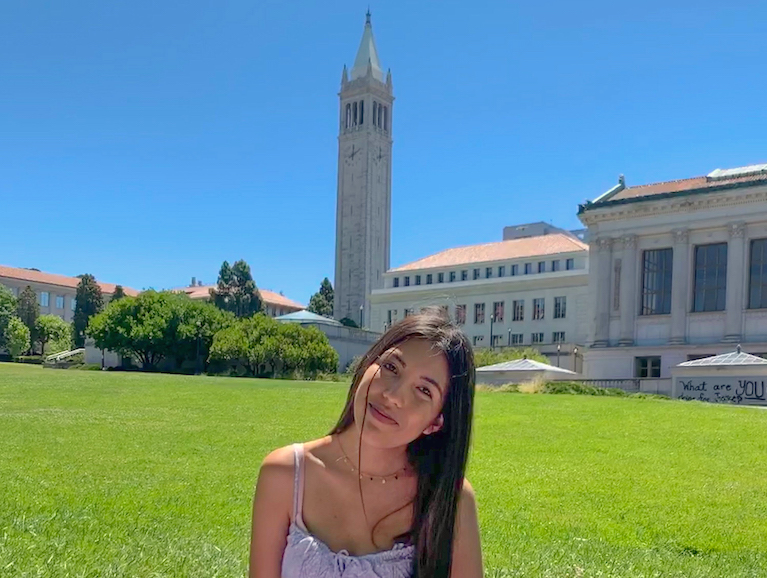 Farewell from a Graduating Senior
I came to UC Berkeley not knowing what to expect. I didn't pack any sweaters because I thought it wouldn't get cold here (yes, I'm from Southern California). I also somehow did not pack an umbrella and was caught by surprise when it rained here. Looking back at my time at Cal, it has definitely been a wild ride given that half my college career was remote; however, I was still able to make friendships that will last a lifetime and take classes that expanded my worldview. That said, these are three things I will miss dearly from Berkeley.
People
The people at Berkeley are some of the most unique and interesting people I have ever met — from students to professors and staff. One of the things I loved about Berkeley from the first day I stepped foot on campus is how passionate people are here. I was always so excited to hear what people are passionate about and learn something new. I met some of my lifelong friends on this very campus and met faculty that I highly admire.
Memorial Glade
Some of my most treasured memories have been created on the Glade. From picnicking on the glade to  stopping by in between classes to spending an afternoon resting and soaking in the sun, the glade has always been a place of comfort. Not to mention a place where you can see some cute dogs!
Classes
Yes, I will miss the classes with my undergraduate career coming to an end. I have realized this is one of the last times I have access to such interdisciplinary interests. I am a political science major, but my undergrad experience has included the chance to take environmental, history, education, and other classes I was curious about. I was able to learn outside of what I was majoring in, and it helped me understand the world better. I also discovered other interests along the way. I would definitely recommend taking advantage of this during your undergraduate career–take a class on a topic that you have always wanted to learn more about, even if it's out of your comfort zone.
As I say goodbye to Berkeley to embark on a new journey, I can't help but think of how much I will miss it. This campus has definitely challenged me along the way; however, I was able to meet amazing people and discover new interests. We often hear college is what you make of it, and as I reflect I think it is important to realize the power you hold to mold your own college experience: the people you surround yourself with, the places you spend time in, and the classes you take.
Go to the glade, join a new club, take a class that you never would! This campus has incredible opportunities and amazing scenery ready for you to explore.
Dixie Valle is a senior at Berkeley majoring in political science.