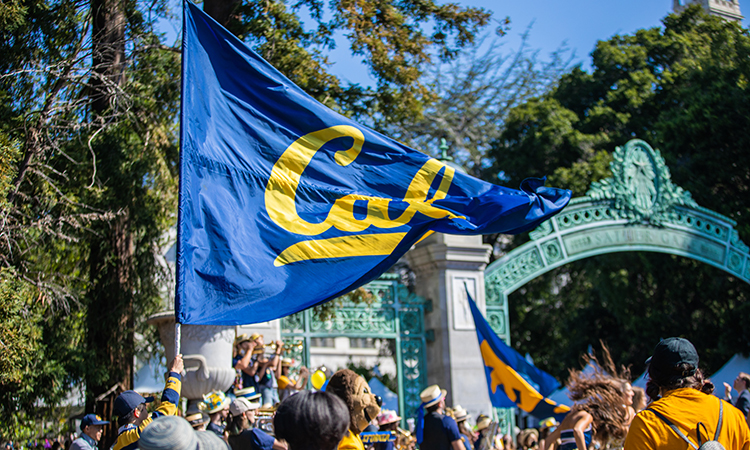 5 Big Ways to Make the Most of UC Berkeley
There's so much to do while you're a student, and it can be hard to keep track of everything. Whether you're an incoming new student or about to graduate, this list is for you. I hope you experience all of these before you graduate from Cal! Berkeley is a big campus, but it's also small if you let it be.
1. Complete the Berkeley Life Traditions List
The Traditions at Berkeley List has every superstition and tradition you need to know as a Cal student, from yelling for Hugo to finding all of the bear statues around campus. You can even download and print the Traditions & Superstitions bingo card to track your progress.
2. Gain Career and Job Experience
Gaining experience while in college can make post-grad job hunting easier. Learn how Lucas, a recent UC Berkeley Grad, handled job hunting. For an alumni perspective, read about Abigail, who worked at Lyft, reflecting on her time at Cal and how it helped prepare her for roles.
Internships are a great way to gain experience, and most happen over the summer. The Career Center can help you find the right internship for you and help you prepare for it, too!
3. Take Advantage of Freebies for Berkeley Students
As students (especially Cal students) we have a lot of free things offered to us, from more fun recreational activities like museums and free public transport to academic and wellness resources like tutoring and therapy. Lots of free tech resources are also available to us, and creative resources too, so there's something free for everyone! Rec Sports also has a lot of free resources offered, in addition to the RSF and its many services.
In addition to the free financial aid resources offered to us, scholarships (free money!) are also readily available and free to find and apply for!
4. Meet New People
We have over 1,000 student-led clubs on campus — there is surely something for you! Attending Calapalooza is a great way to find the right club for you and learn if you want to apply.
Joining clubs and getting involved with campus organizations, even in work-study jobs, are great ways to meet new people and make friends. Don't be afraid to get out there!
5. Have Fun!
Go on a Cal Adventure, discover your favorite Elmwood cafe study spot, find the perfect thrift store in the Bay — have fun! I know there's so much to do even outside of classes, but remember to take time for yourself and relax. You might go to DeStress Fest events, the annual UNITY Drag Show, the Big Game, take a Berkeley Art Studio class, or visit beautiful spots on campus. Make Berkeley your playground.
Cal graduates say it best (and give the best advice), so I'll leave you with advice from graduating seniors and what they learned throughout their years here at Berkeley.
Melissa Mora-Gonzalez is a third-year student at UC Berkeley majoring in English and minoring in Conservation and Resource Studies. Feature image by Susie Kuhlman.