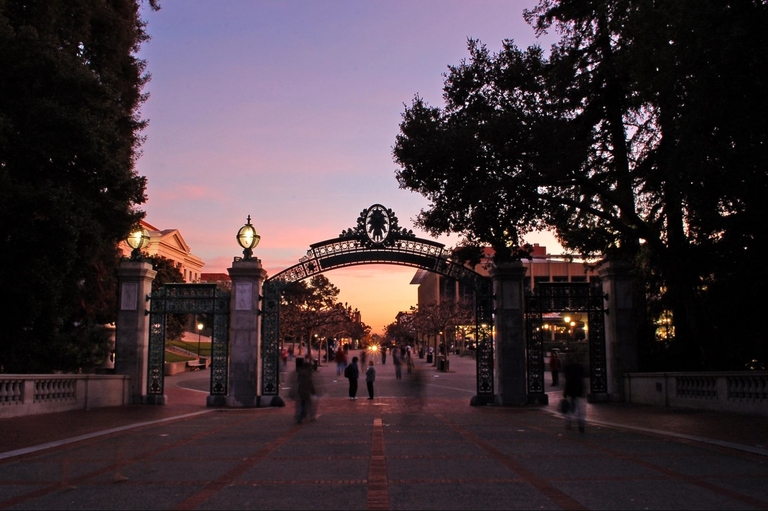 ;It's all for the 'gram
Whether you're a newly admitted student or a student approaching graduation, the urge to take beautiful photos around UC Berkeley's campus never goes away. Here are some location ideas for your next campus photo shoot!
For my first choice, I had to start out with the iconic Sather Tower (also known as the Campanile). Visible from virtually every part of campus, the clock tower serves not only as a recognizable landmark but also a premier location for an Instagram-worthy photo. A picture with the Campanile, of the Campanile, or from the top of the Campanile is sure to brighten up your feed.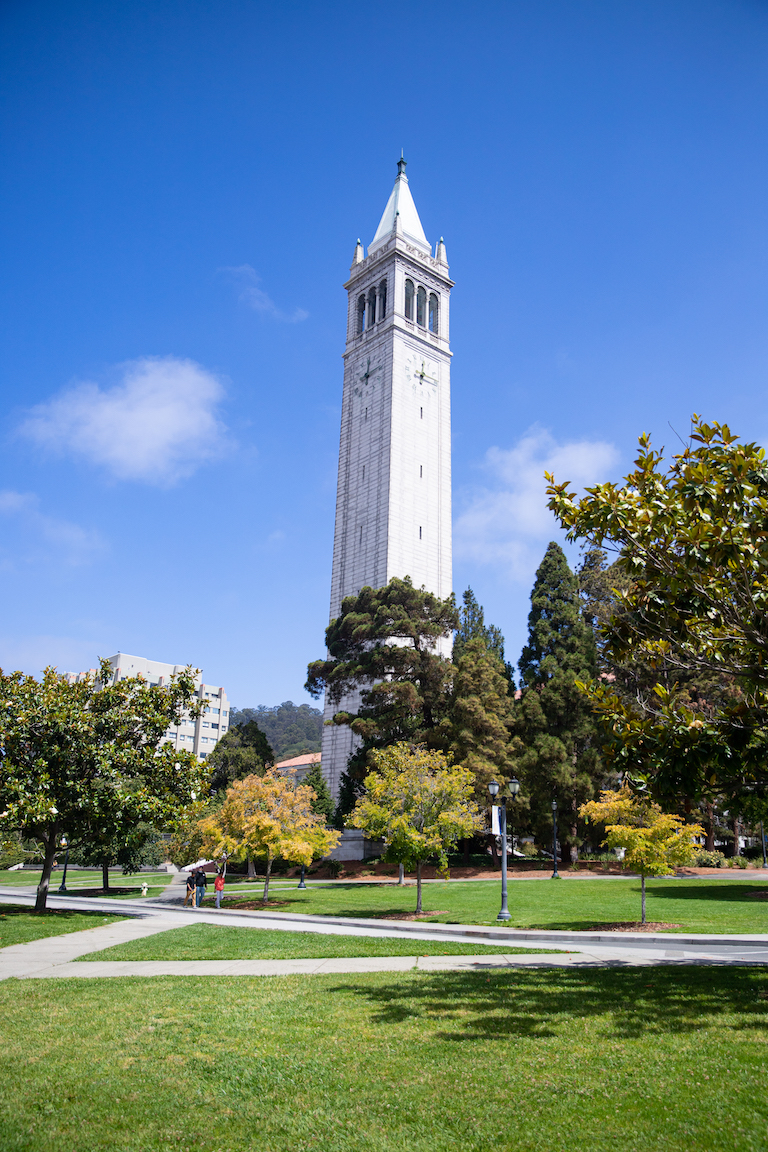 Photo by Student Affairs Communications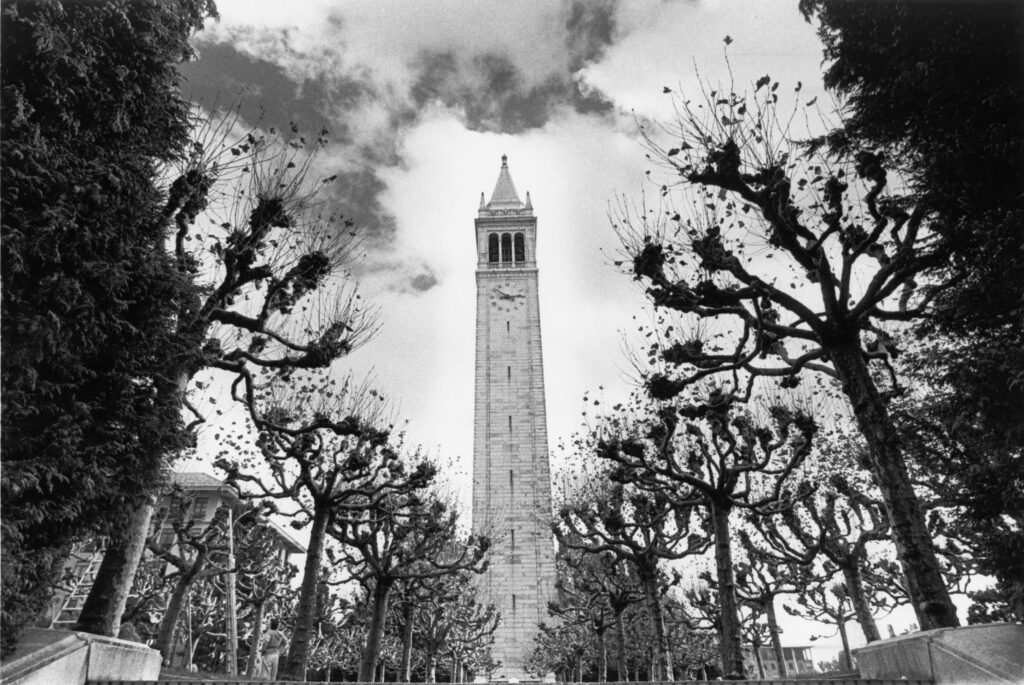 UC Berkeley's Sather Tower from the Campanile Esplanade by Peg Skorpinski
Doe Library (Entrance, Morrison Reading Room, North Reading Room)
Next up is Doe Library. The grand entrance to campus' most famous library doesn't have to only live on the postcards you may bring back home. The building and its gorgeous reading rooms (Morrison and North Reading Room) can provide an aesthetic to your insta story during a much-needed study break.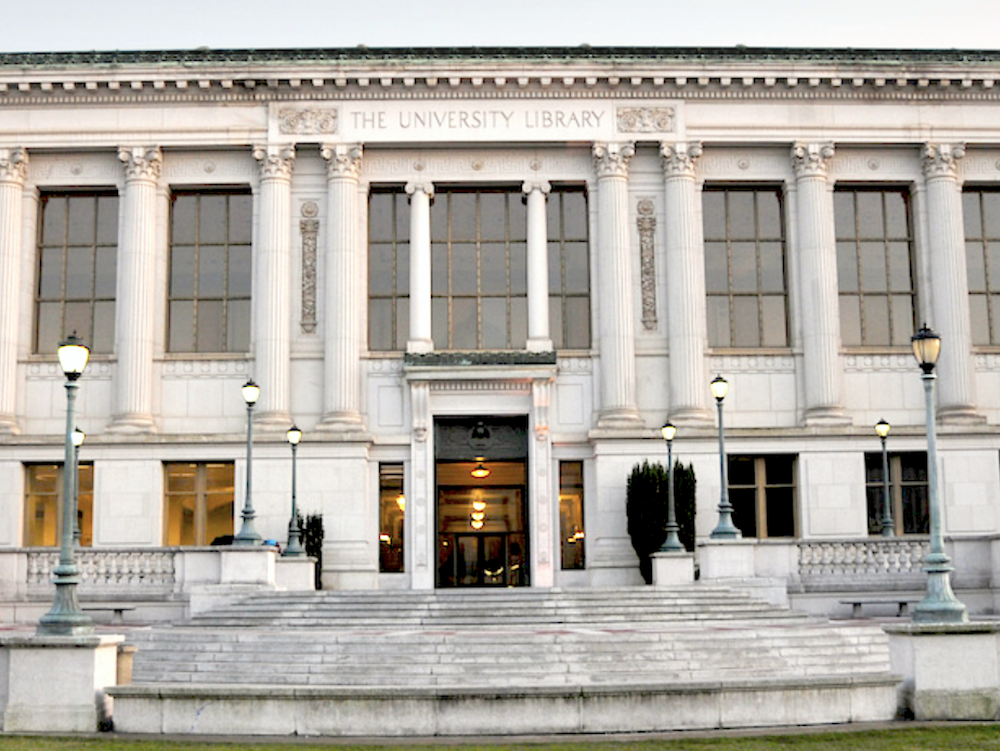 Doe Library grand entrance, photo by Keegan Houser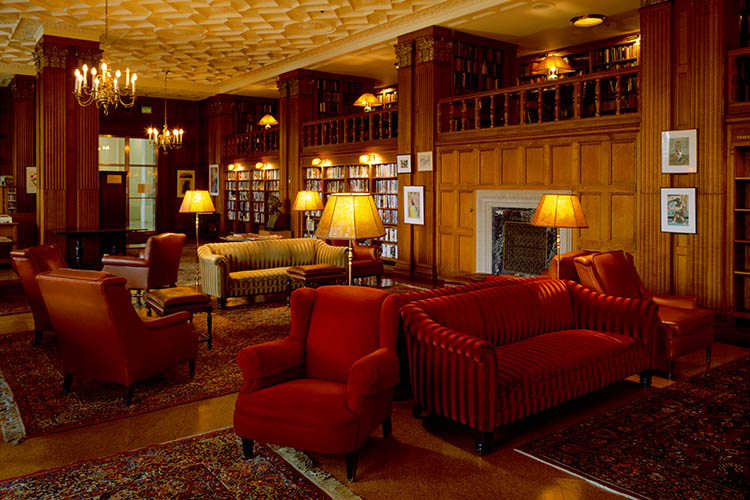 Morrison Reading Room by Alan Nyiri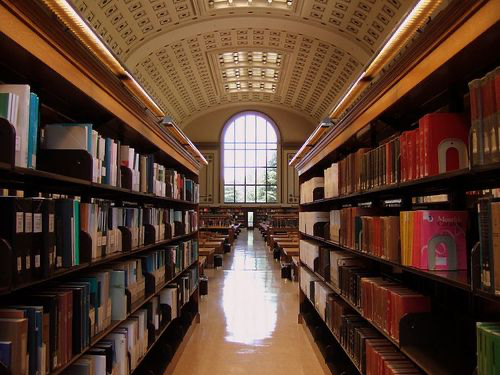 North Reading Room by Sandy Cropper
Arguably campus' prettiest building, Hearst Mining is perhaps the most underrated spot on this list. Both Doe Library and the Campanile are iconic, but Hearst Mining's architecture begs to be the background of graduation photos, wedding photos, or any other occasion where a spectacular venue is a must.
Hearst Mining by Shashwat Singhal
Cherry Blossoms
Though sadly only a seasonal occurrence, the cherry blossoms that bloom around campus, most notably by University Drive and the Valley Life Sciences Building, are irresistible Instagram material. The gorgeous flowers don't stick around forever, so be sure to take a picture of them while you can!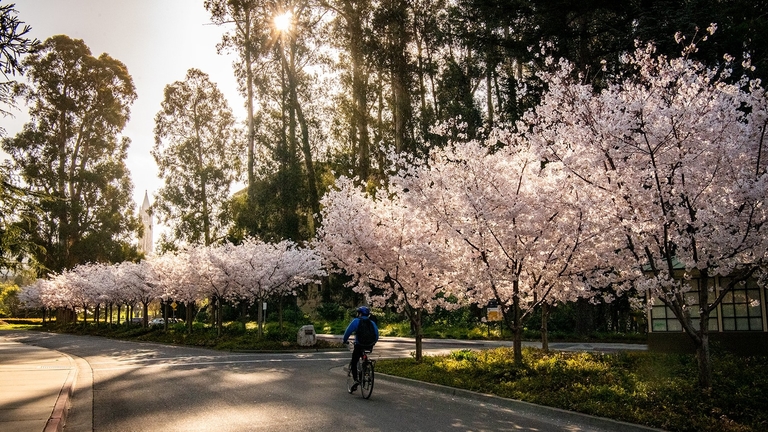 Photo by Student Affairs Communications
Last but certainly not least is UC Berkeley's most famous gate: Sather Gate. The site of sports rallies, club recruitment, political activism, and much more is not only campus' most trafficked walkway but also an absolute must for big-occasion photoshoots like graduation or a celebratory I-finished-finals selfie. Sather Gate is certainly an old reliable when it comes to a spot for your instagram feed.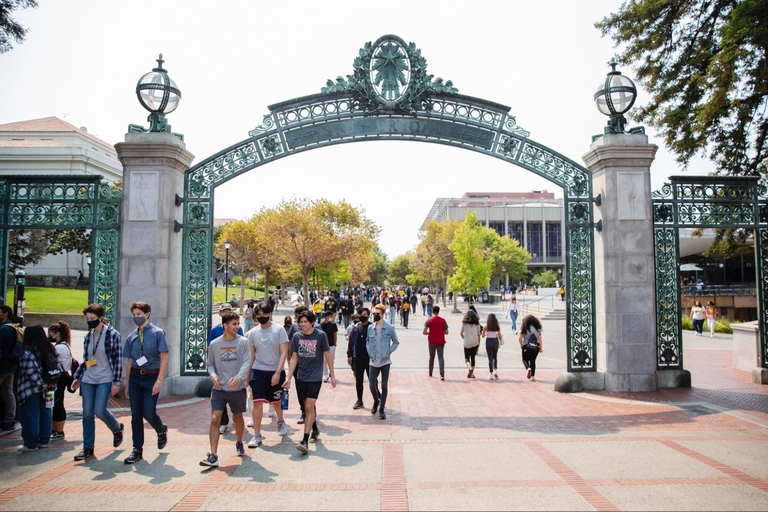 Sather Gate by Student Affairs Communications
Have Fun!
This marks the end of my list of Instagrammable places around campus, but there are so many more Instagrammable spots to be discovered! Come take a tour or explore new parts of campus, so you can find new favorites beyond the scope of this list. Or, check out our Instagram @ucberkeleylife to see even more Instagrammable places.
Lucas Yen is a second-year student at UC Berkeley majoring in Political Economy.