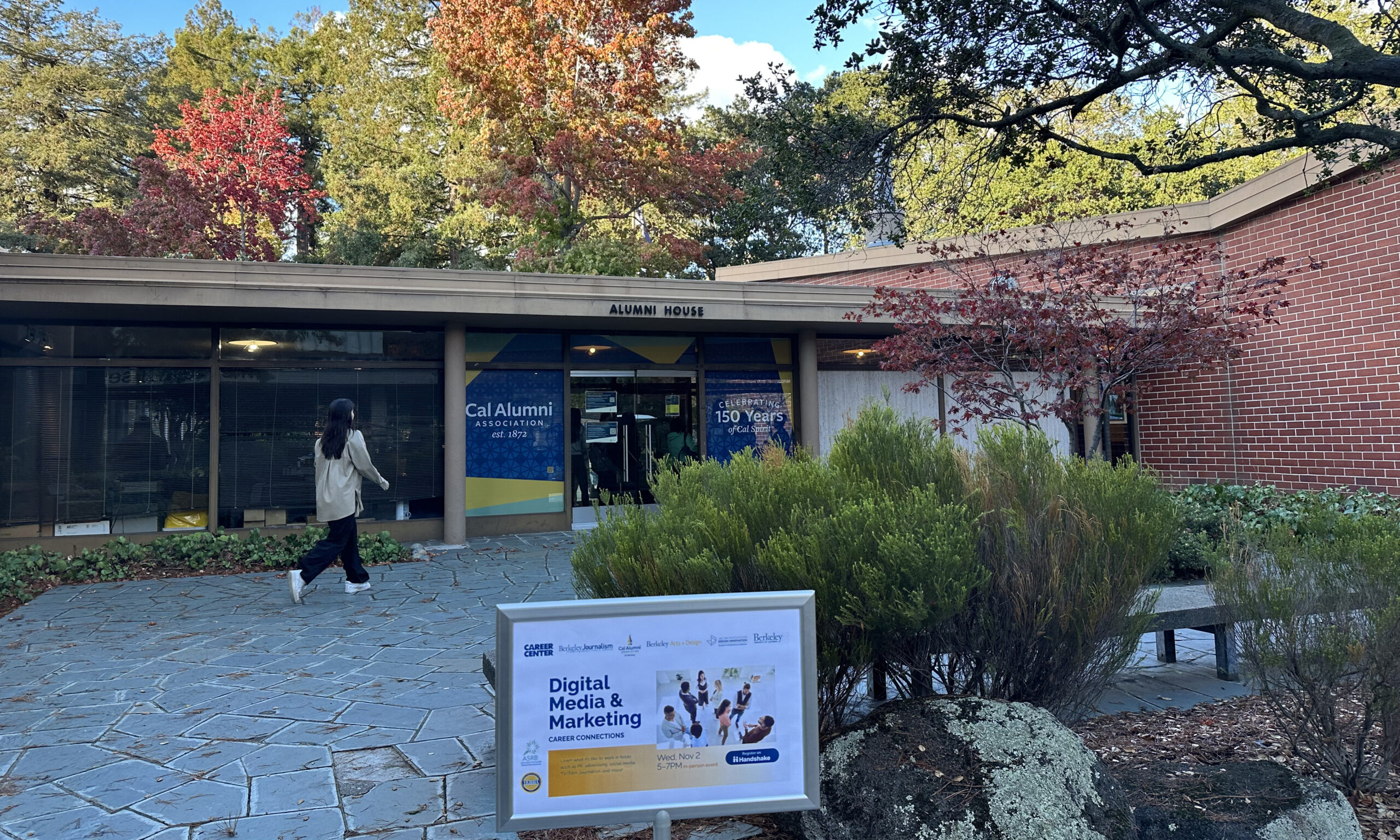 Isn't It Always Recruitment Season?
Since I recently finished applying to internships for spring semester and I'm already starting to apply for summer positions, this question has been on my mind a lot lately. And, as I've learned through talking with Career Center experts, recruiters have unique timelines that mean internships can feasibly be offered all year round.
Spoiler alert: I landed an internship for this spring at Smart Plant Home & Tree Car, and I'll tell you all about it at the end. In the meantime, I've learned a lot about applying for internships these past few months. After hearing from friends that they're starting to apply for positions too, I want to share some tips and what worked for me!
Before Getting Started
If you're already feeling a little lost starting this discussion of internships and recruitment, take a deep breath and learn from other students or attend some Career Center events. These are ways you can learn more about what internships are and why you might want to try one during your time at Berkeley:
The Career Center has lots of different events every semester. Last semester I went to one of their networking events, a "Career Connections: Digital Media & Marketing" event. Talking to professionals at this event helped me solidify the fact that I wanted to find a role in these fields.
Networking events are great places to meet established professionals (many of whom are also alumni). You get to hear their advice and ask them questions on what they did when they were in your shoes! It is not as scary as it sounds—professionals who attend these types of events want to help you and talk with you. The events I attended started off with a panel discussion with Q&A time, followed by an opportunity to mingle and ask the guests questions about the companies where they work.
I recommend Career Center events or other networking events (some clubs on campus host them too) to anyone, even if you already have an internship. They're great learning opportunities for students and a chance to talk with some really interesting people.
Where to Find Internship Postings
Start with online search tools and databases. There is no right or wrong platform to search for internships! Here are some of the ones I've used:
Handshake — This is the main platform UC Berkeley uses and one you've probably heard a lot about. It is very easy to use and search for internships on, and sometimes applying for things only takes a few clicks. I always use filters when I look to help narrow things down.
LinkedIn — I use this one a lot as well, and it's where I found my current internship! My favorite feature is the EasyApply Filter. This filter means you only need to submit a resume and answer simple questions for the job posting, which makes applying to a lot of internships much easier.
Pro Tip: If you don't already have a LinkedIn profile, make one. That is the most common piece of advice I've heard at networking events.
RippleMatch — I just started using this platform and it's unique in that it directly matches you with potential employers and positions after you set up your profile and outline what you want to work on.
Tips for Applying to Internships
From researching opportunities, through submitting applications and doing interviews, to accepting an offered position, securing an internship is a journey. Keep these things in mind as you begin your internship application process.
Be prepared to apply to a lot of internships! And have your documents ready. Resumes should only be one page, always. If the position you're interested in needs a cover letter, get one ready.

Don't get discouraged! Applying to up to 40 internships per cycle (recruitment season) is pretty common. I applied to twenty before I got mine!

Tailor your resume and cover letter to each position. Don't use the same copy paste cover letter for each job when you apply; make it personal to that position and really show off your interest.

I don't include certain things in all of my resumes because they just don't make sense to add and I want to keep it all to one page without it looking too squished and crowded.

Make a spreadsheet to track your applications, deadlines, and other engagement with recruiters. This is a more organizational task, but it can also help you understand what kinds of internships and recruiters are showing an interest in you, and can help you narrow down the number of applications you need to send.
If you feel like you're not 100% qualified, apply anyway — this is a piece of advice I heard a lot but never really understood what it meant until I started applying. Some of the wording used in internship postings can be a little daunting, but at the end of the day it's a role designed for a college student like you. If you have around 70% of the skills listed, and some of them are marked as things they can teach you, apply. You've got nothing to lose by submitting an application.
Prep For The Interview
You were contacted about setting up an interview! But now what? Here's some advice to help get you ready:
Know the position and the necessary qualifications, and why you want this role.
Have your answers and examples ready. You can't predict what exactly you'll be asked, but you can get a good general idea and have answers to common interview questions written down so you can read them over a couple of times as practice.
Pick out a nice quiet space with a neutral background if the interview is virtual, or arrive early if it's in person. Let your roommates know if you'll be having a virtual interview so they don't accidentally walk into the frame. And don't forget to dress to impress.
Be sure to send your interviewer a follow-up thank-you note telling them you value the opportunity and their time. And, make sure to give yourself a pat on the back!

During your interview, consider asking what the rest of the recruitment process will look like (you'd be asking when you'll hear back about a decision, but in a more nonchalant sort of way).
What Worked For Me
I'm currently a remote Marketing Intern for Smart Plant & Tree Care, working specifically on social media marketing and blog growth.
I applied for the job on LinkedIn and was later interviewed online by my current supervisor — everything outlined above is what I learned from this recruitment experience and in line with what I've heard from peers as well. Now that I'm on the job, I'm learning a lot about a new topic of interest in an environment designed to teach me alongside other interns, and it's honestly a blast!
I hope this helped you in some way! And it's never a bad idea to explore the Career Center website, or schedule a quick meeting with a counselor to talk about your resume.
Melissa Mora-Gonzalez is a second-year student at UC Berkeley majoring in English.
Want More?